New features in the employee portal
You may notice three new features within the employee portal.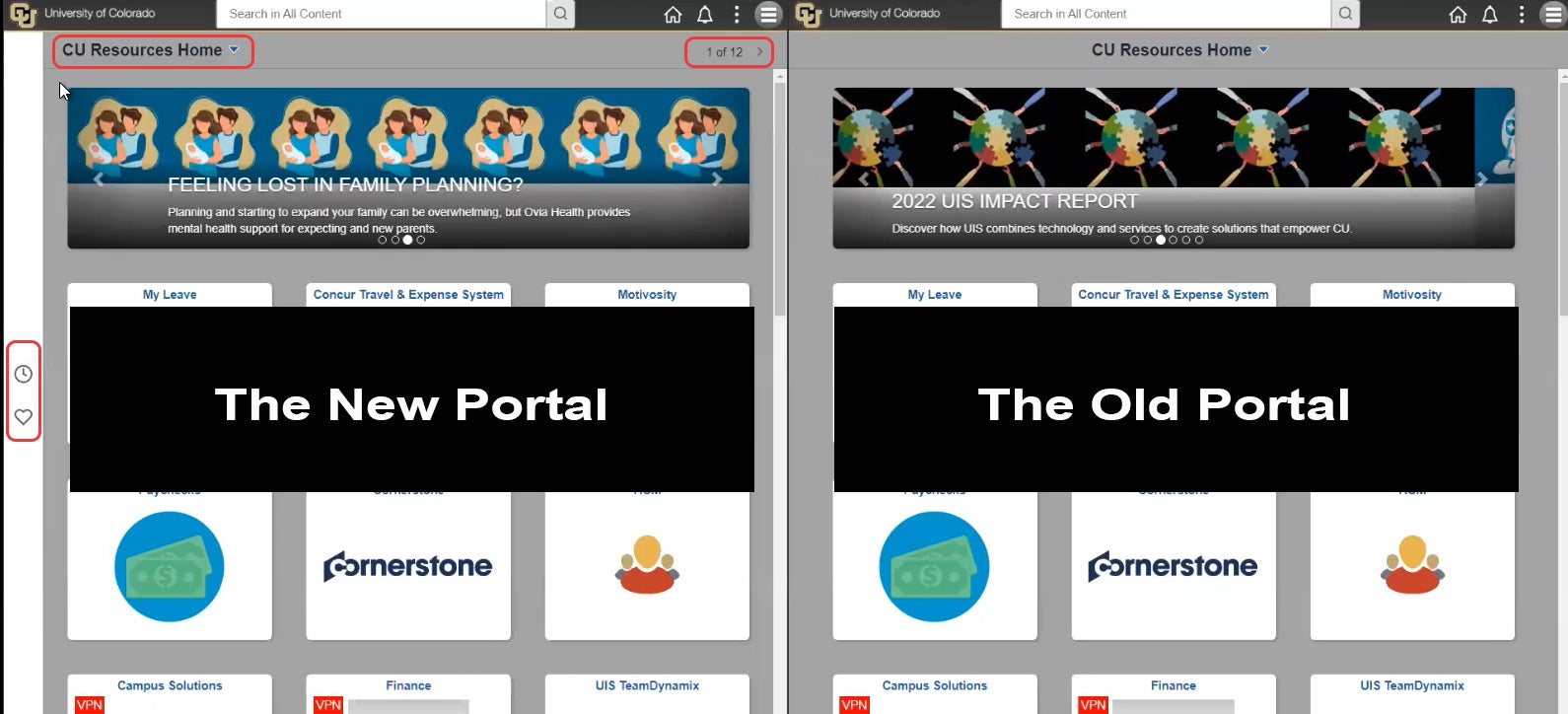 Highlights:
The homepage selector, which defaults to CU Resources Home, has moved to the top left side.
In addition to the homepage selector, you can use Previous and Next buttons on the top right side to scroll through your homepages.
A Quick Access Bar, in the middle of the far-left edge, keeps your recently visited places and portal favorites* just a click away.
We hope these small changes make it even easier for you to navigate in the CU Resources area of the employee portal. Remember, you can personalize your homepage in the portal with the tiles you use most. Learn how by visiting Your Portal, Your Way.
*If you are an HCM or CU-SIS Campus Solutions user and click the heart icon in the employee portal, don't be concerned that you don't see your HCM or CU-SIS favorites. You'll see your favorites when you navigate to HCM or CU-SIS Campus Solutions.