Looking for the Job List report? Here's where to find it.
The Job List report in the HCM Workcenter recently moved out of the Top 15 quick list, after enhancements to the query were implemented last night. Quick list items display based on usage, and Employee Services anticipates the Job List will return to there within the next five days.
However, users can still find the query by clicking on the Workcenter's Click here for ALL link.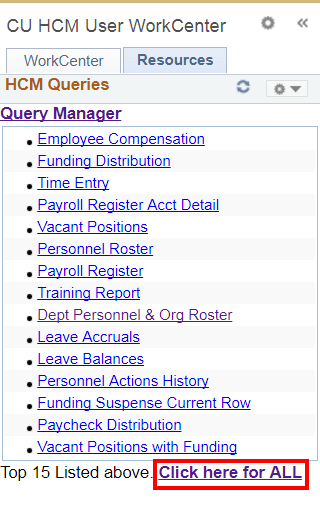 When the full list shows up on your screen, the Job List is number 32 on the list.

New query enhancements include additional columns as well as the ability to search for POI information.