Posters for Digital Challenge, Retirement Ready coming to your office mailbox
Employee Services is sending posters to your campus mailbox to hang throughout your office for two upcoming events: TIAA Digital Challenge and Retirement Ready.
About the TIAA Digital Challenge
From Oct. 5-19, Employee Services and TIAA have partnered to bring CU employees TIAA's Digital Challenge. This challenge showcases TIAA's secure online tools to help employees manage contributions, set financial goals and plan for the future.
Only employees enrolled in CU's 401(a) retirement plan are eligible to enter. By completing eight challenges, participants will be entered for a chance to win one of three Apple Watches.
Preview the poster below: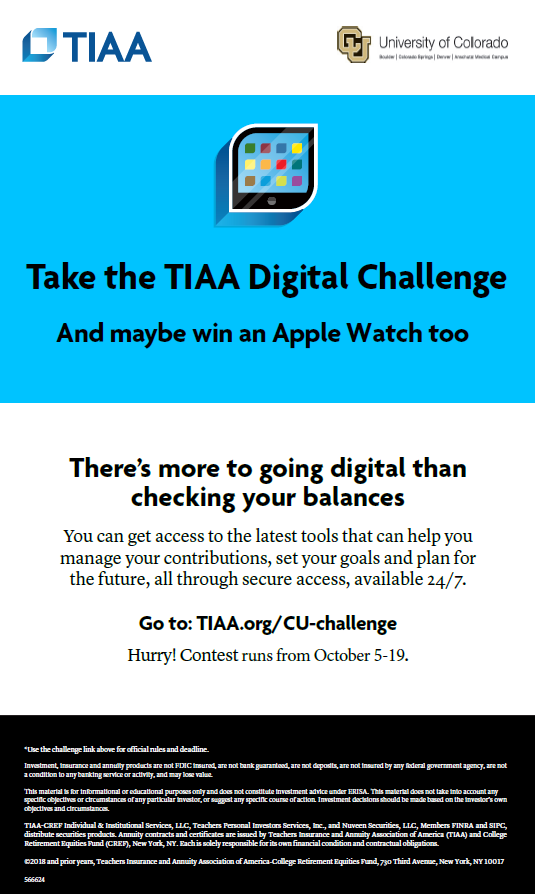 About Retirement Ready
Retirement Ready is an event for CU employees within five years of retirement. These daylong sessions, held from Oct. 26 - Nov. 6, give employees the direction they need to begin mapping out their journey to retirement. Representatives from Employee Services, TIAA, PERA, Social Security and Medicare will deliver a variety of targeted talks geared to this audience.
Preview the poster below: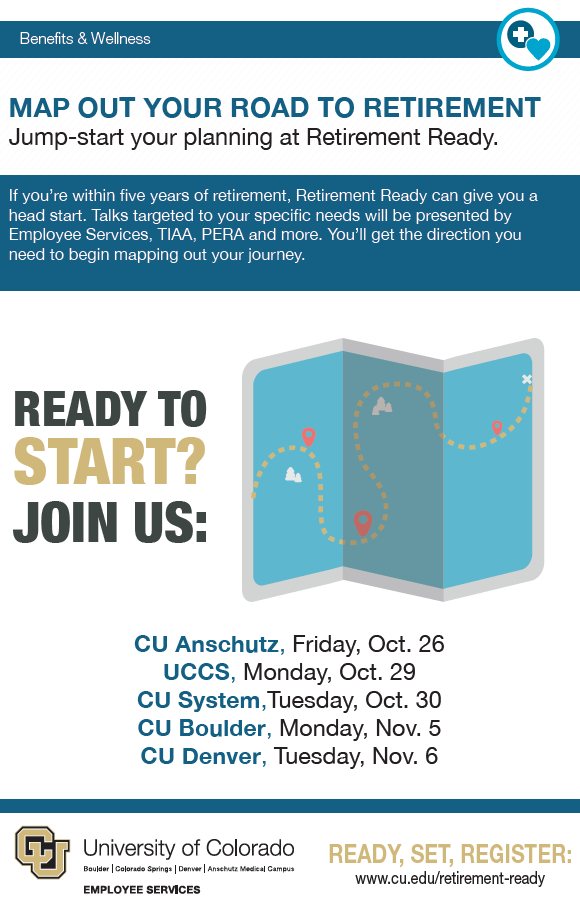 Thank you for your help in spreading the word to your department about these two retirement planning activities!