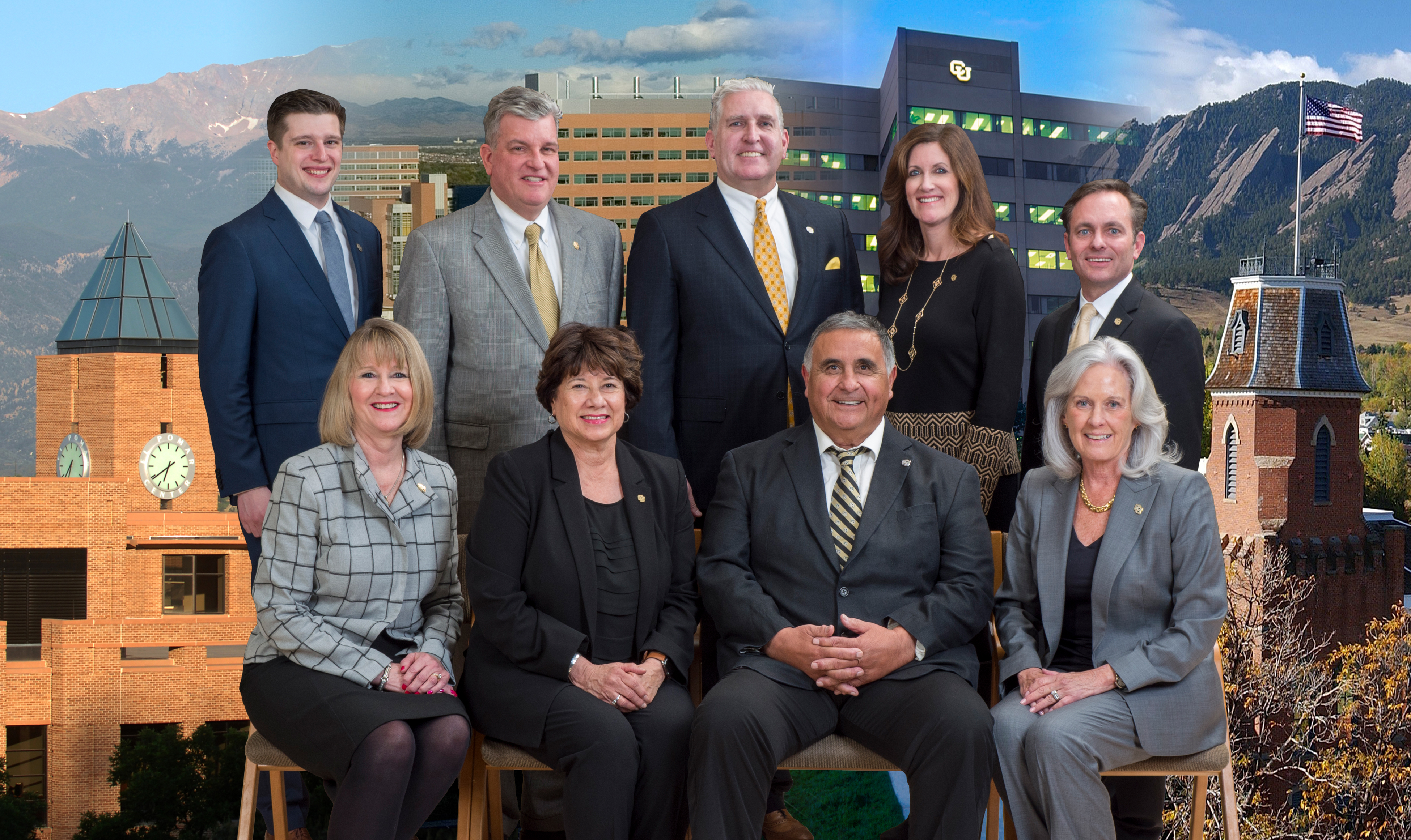 Board of Regents Finance Committee
Chair: Regent Linda Shoemaker
Vice-Chair: Regent Heidi Ganahl
Members: Regent Kyle Hybl, Regent Jack Kroll
Finance Committee assignments applicable from July 2018 to January 2019.
Board of Regents Budget & Finance Presentations
Budget & Finance Committee presentations given at Board of Regents meetings are provided. These presentations and related background materials can be found on BoardDocs, which houses all public documents provided to the CU Board of Regents.
Fiscal Year 2018-19
Fiscal Year 2017-18
Fiscal Year 2016-17
Fiscal Year 2015-16
Fiscal Year 2014-15
Fiscal Year 2013-14
Fiscal Year 2012-13