The University of Colorado's tradition of academic excellence has been made possible by its outstanding community of faculty and staff.
From administrators to teachers, researchers to coaches, and accountants to custodians, the work of the university is accomplished through the dedication and commitment of its employees.
Jobs
CU Connections: Faculty and staff e-newsletter
Campus News
Social Media
CU in the News
Faculty governance
Staff governance
Calendars
EVENT CALENDARS:
Human Resources
Phone Directories (Search top right navigation on CU.edu > click on content or directory tab)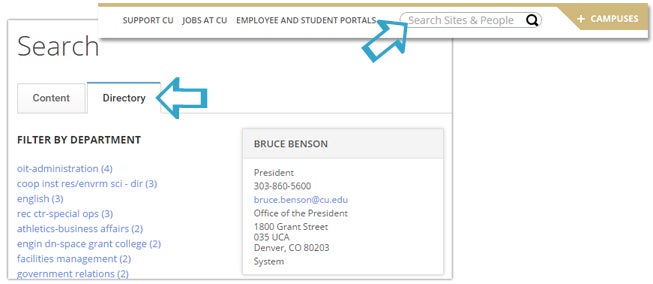 CU EthicsLine: Anonymously report violations of law or serious/recurring violations of policy, 1-800-677-5590 or www.EthicsPoint.com.
eComm: Email your constituents. Get started today by using our Request Access Form.