CU Branded Event Templates
As more users join CU's eComm program, adherence to our brand standards continues to be a priority. CU's brand guidelines increase the effectiveness of event engagement with every audience including students, faculty, staff, alumni, and donors.
1 | View Templates
To highlight the design diversity possible with CU's brand standards, the eComm team is excited to introduce a variety of CU branded templates that are available to all eComm Cvent users.
View All Available Email Templates
Previewing two of six available templates below.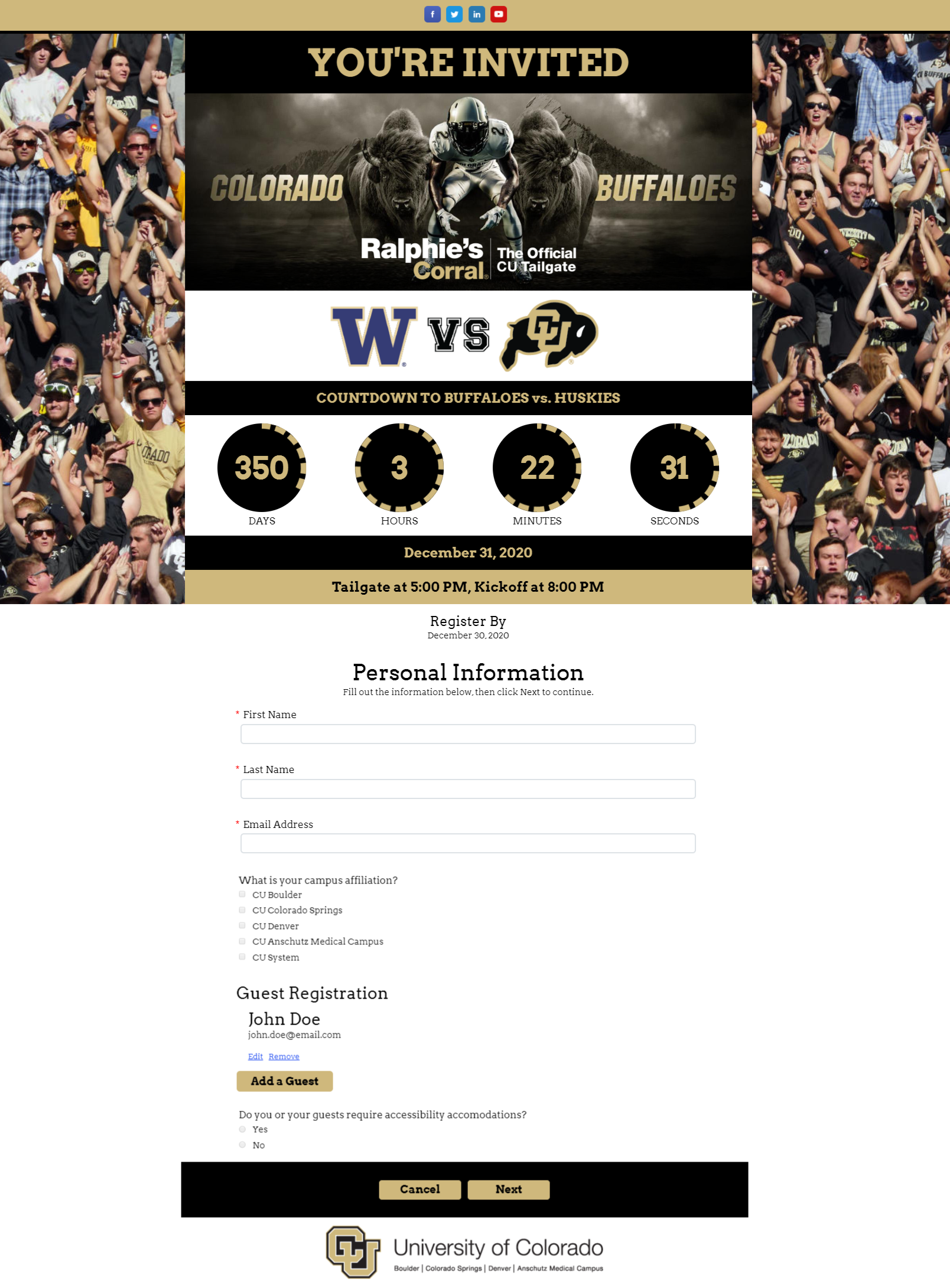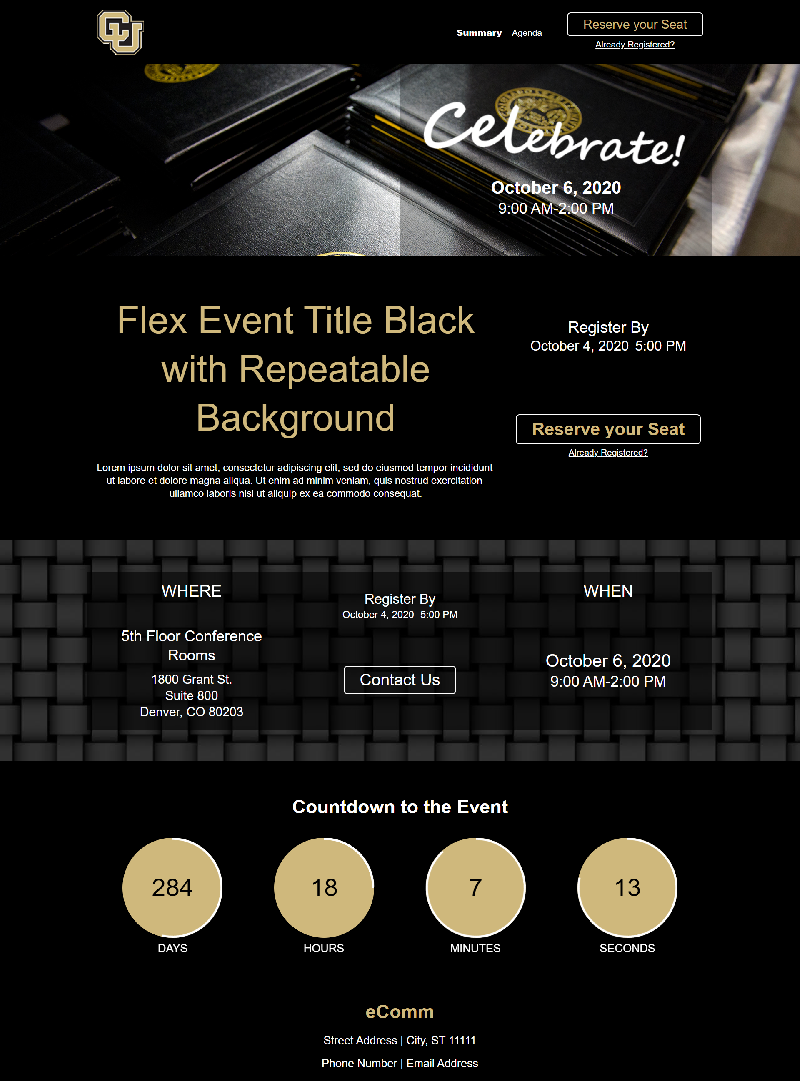 2 | Access Templates
Once you have found a template you want to start with, create your event in Cvent by cloning the template then customizing.
Log into Cvent and click the blue Create Event button in the top right
A pop-up will appear with available Flex templates to clone. Select one