As more users join CU's eComm program, adherence to our brand standards continues to be a priority. CU's brand guidelines [3] increase the effectiveness of event engagement with every audience including students, faculty, staff, alumni, and donors.
To highlight the design diversity possible with CU's brand standards, the eComm team is excited to introduce a variety of CU branded templates [4] that are available to all eComm Cvent users.
How to Access CU Branded Templates in Cvent
Log into Cvent and click the big green Create button in the top right area.
Select the middle radio button to Create: Using an event template
Select the elipsis (3 dots) next to the Template box
In the pop-up, change the drop-down in the top-left to Flex Templates
Choose one of the available template options to customize for your event
Coming soon...
View Available Email Templates [4]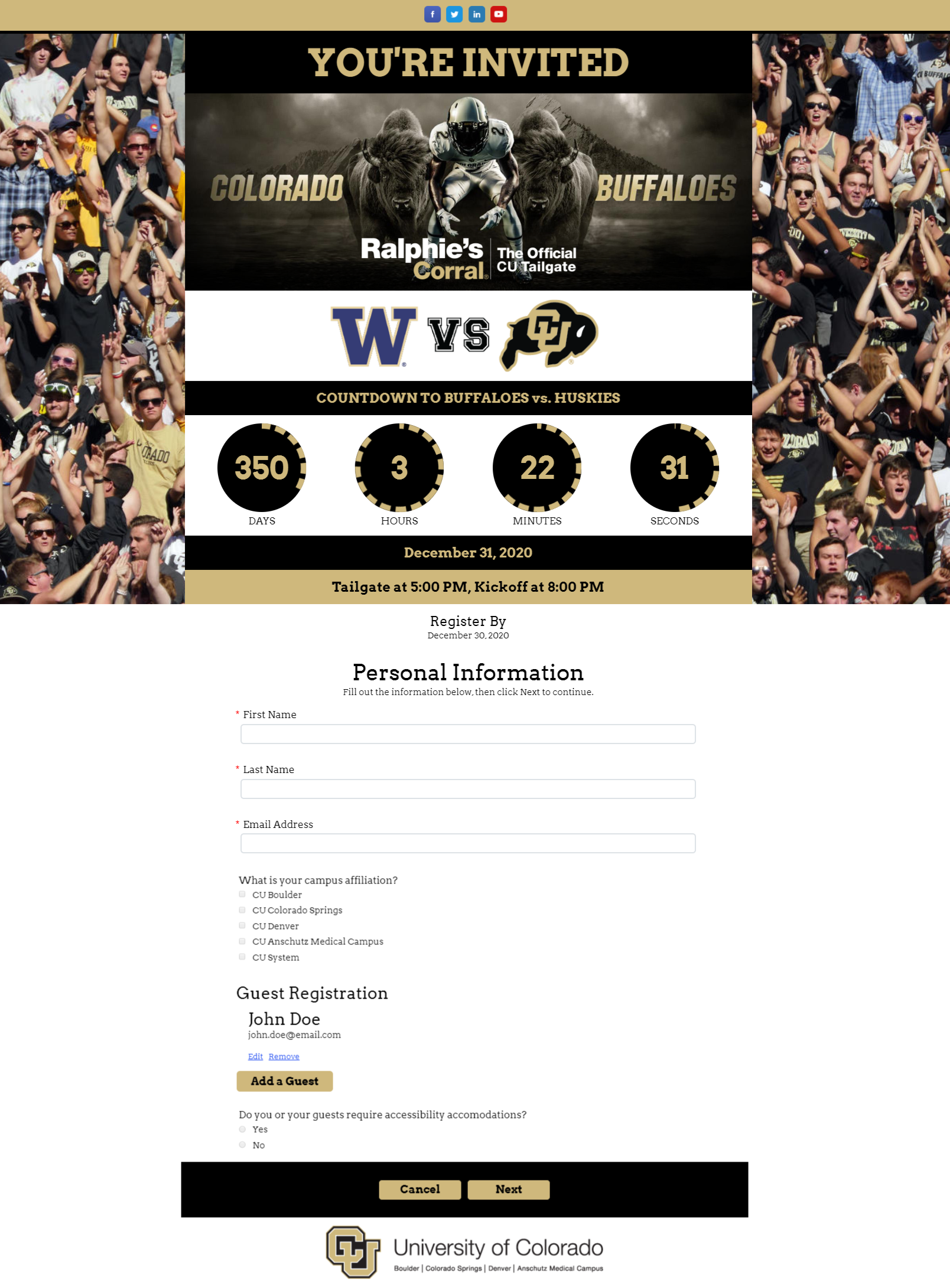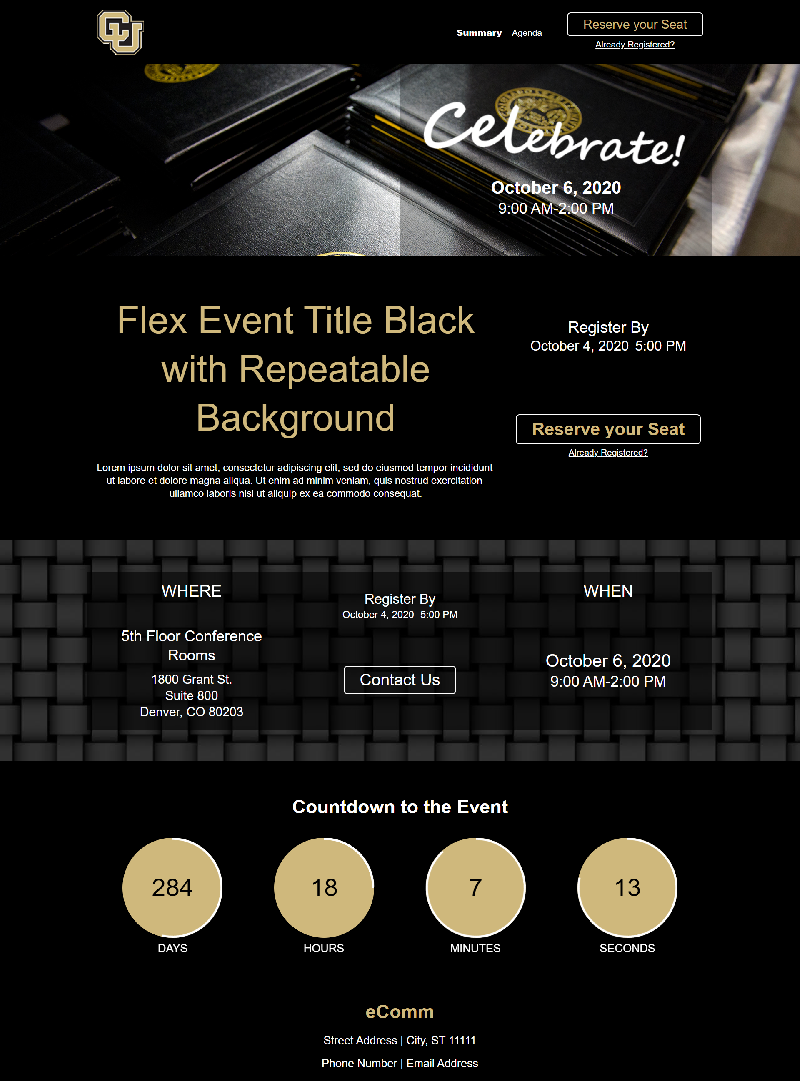 Display Title:
CU Branded Event Templates
Send email when Published: