Depending on your event's complexity, user's should start with a certain template type. In short:
Flex Events are the most diverse and the choice for events with complex features - like registrants bring additional guests, sessions, speakers and post-event surveys. They can be created as 1-page simple registration or incredibly detailed to support a multi-day alumni reunion.
Express Ticketing provides a streamlined registration but with tickets, free or paid. It's one step up from Express Registration, allowing different registration items and that can be charged for.
Express Events are great when your event needs a simple head count without charging for the event.
Simple Event Templates
These two event templates can be customized for you by swapping in your logo and an event image.
Intermediate Event Templates
As you start growing into Flex and using it for your events with more features, intermediate templates are a great place to start.
Advanced Event Templates
While these are by far the most appealing CU branded templates we have, it will require more expertise and time to customize it for yourself. You'll need multiple graphics, ranging in sizes to give the template your own custom look.
Starting with a template doesn't stop you completely altering the functionality and look - the possibilities are truly endless. Get inspired by the Cvent Flex Showcase.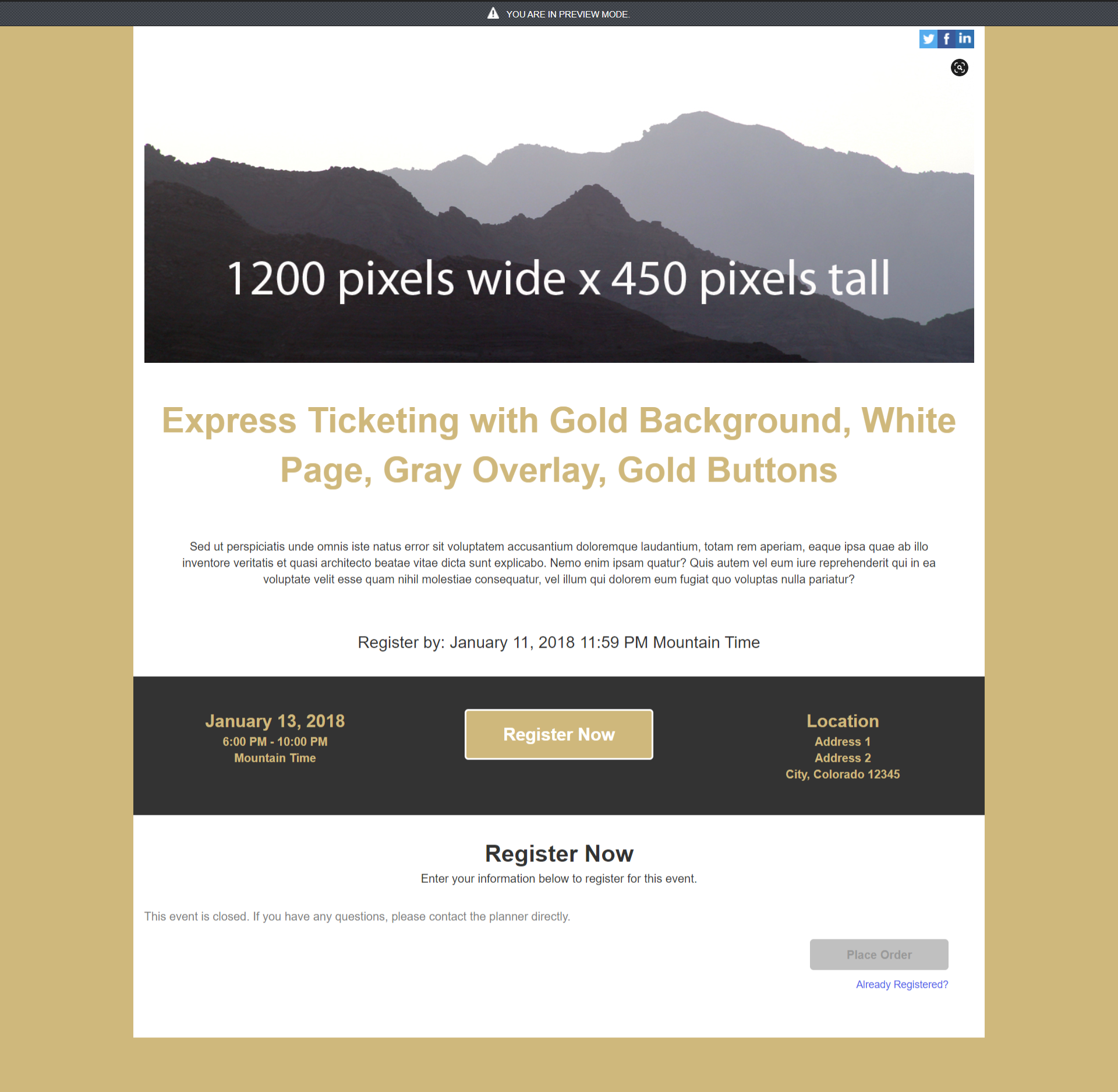 TEMPLATE NAME Express Ticketing with Gold Background, White Page, Gray Overlay, Gold Buttons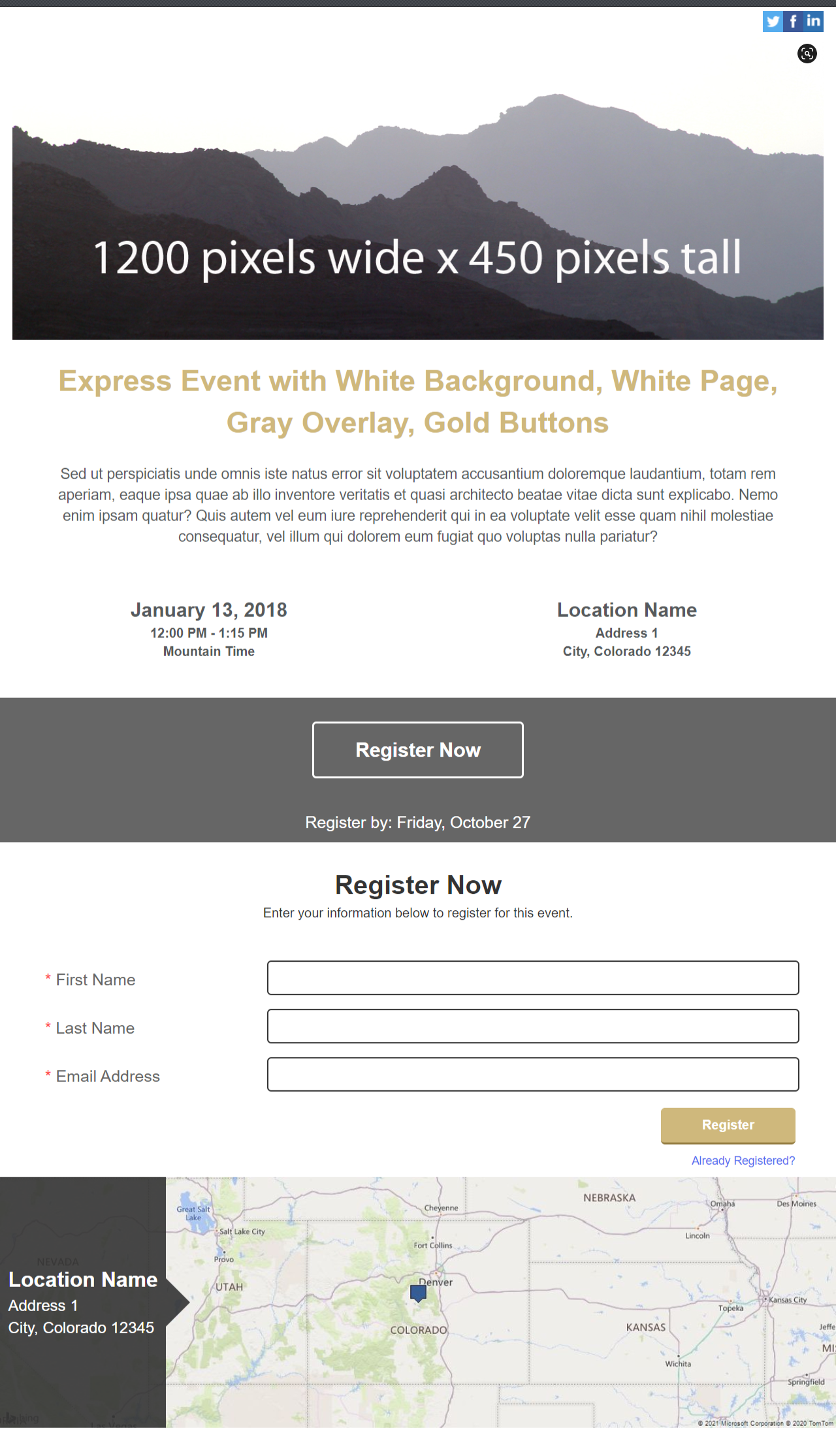 TEMPLATE NAME Express Event with White Background, White Page, Gray Overlay, Gold Buttons