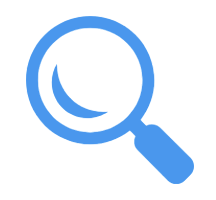 The University of Colorado's university-wide constituent relationship management platform will ensure a personalized, constituent-centered approach that maximizes the university's ability to use data to support engagement strategies. The CRM will foster collaboration, cost-effectiveness, and efficiency as it moves toward a shared technology architecture and common data platform.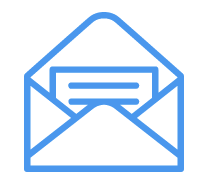 The CU eComm program offers CU schools, colleges, units and departments a unified platform for electronic communications with alumni, donors, parents and friends via a suite of web-based tools: Salesforce, MarketingCloud, and Cvent.
eComm's email marketing and event management tools for CU communicators integrate with CU's source systems of more than 1.2 million records. This integration creates customized, targeted and engaging communications that capture valuable data in a dynamic and secure environment.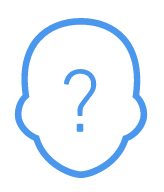 eComm provides a single, centralized environment for CU constituents to update their contact information, register for events, donate to CU and identify communication preferences. By increasing the quality, currency and accuracy of constituent data, CU can enhance engagement with its audiences while adhering to CAN-SPAM legislation and saving money.
The eComm program is housed in University Information Services (UIS). Additionally, each of CU's four campuses and Advancement have at least one designated eComm Specialist.
CU SYSTEM


Jennifer Hane
Executive Director of Electronic Communication
jennifer.hane@cu.edu
303-860-5631


Melanie Jones
Training Manager
melanie.jones@cu.edu
303-860-5737


Daniella Torres
Data Analyst
daniella.torres@cu.edu
303-860-5703
CU ADVANCEMENT


Matt Roush
Communications Manager
matt.roush@cu.edu
303-541-1224
CU ANSCHUTZ MEDICAL CAMPUS


Jason Thomas
Strategic Communications Manager
jason.thomas@cuanschutz.edu
303-724-0127
CU BOULDER CAMPUS


Erin Frazier
Director, Campus Communications and Engagement, Strategic Relations and Communications
erin.frazier@colorado.edu
303-492-8384


Sravanth Gampa
eCommunications Professional
Strategic Relations and Communications
sravanth.gampa@colorado.edu
720-656-0280


Jessica Raab
​Email Communication Specialist, Strategic Relations and Communications
jessica.raab@colorado.edu
303-709-4713


Tom Needy
Alumni Sr. E-Communications Manager
CU Boulder Alumni Association
tom.needy@colorado.edu
303-492-6635


Tracy Berger
Senior eCommunications Professional
Strategic Relations and Communications
tracy.berger@colorado.edu
303-735-4596


Amber Bartlett
eCommunications Professional
Strategic Relations and Communications
amber.bartlett@colorado.edu
303-735-8680

CU COLORADO SPRINGS CAMPUS


Eric Nissen
​​Manager of Electronic Communications
enissen@uccs.edu
719-255-3755


Kayla Gronseth Boyer
​​eComm Marketing Assistant
kgronset@uccs.edu
719-255-3683
CU DENVER CAMPUS


Claire Hamilton
Senior eCommunications Specialist
claire.b.hamilton@ucdenver.edu
303-315-0328
Select the blue plus signs () on the image below for more information.
eComm uses data from three source systems: HRMS for employees, Campus Solutions for students, and Advance for donors and friends. CU's Identity Management System (IDM) manages affiliations for all constituents. Master Data Management (MDM) ensures data integrity between the systems.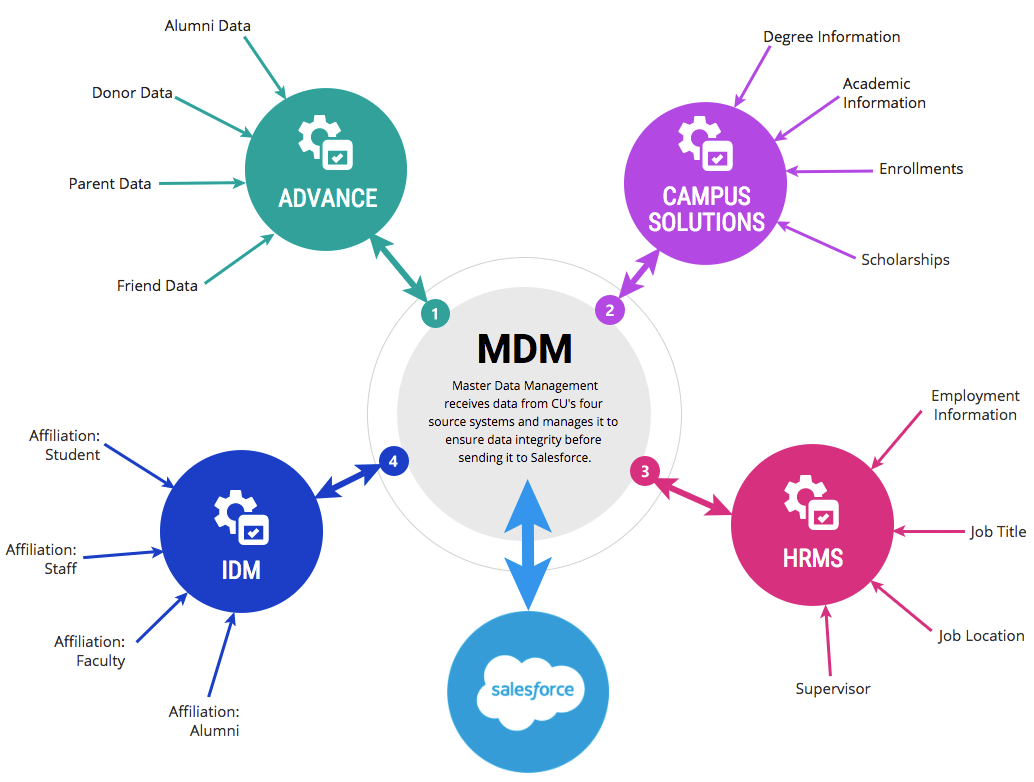 Data Glossary
The data glossary provides full descriptions and values.