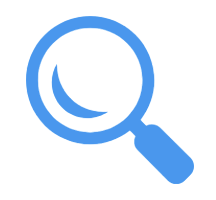 The University of Colorado's university-wide constituent relationship management platform will ensure a personalized, constituent-centered approach that maximizes the university's ability to use data to support engagement strategies. The CRM will foster collaboration, cost-effectiveness, and efficiency as it moves toward a shared technology architecture and common data platform.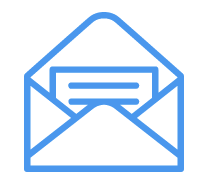 The CU eComm program offers CU schools, colleges, units and departments a unified platform for electronic communications with alumni, donors, parents and friends via a suite of web-based tools: Salesforce, MarketingCloud, and Cvent.
eComm's email marketing and event management tools for CU communicators integrate with CU's source systems of more than 1.2 million records. This integration creates customized, targeted and engaging communications that capture valuable data in a dynamic and secure environment.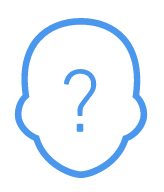 eComm provides a single, centralized environment for CU constituents to update their contact information, register for events, donate to CU and identify communication preferences. By increasing the quality, currency and accuracy of constituent data, CU can enhance engagement with its audiences while adhering to CAN-SPAM legislation and saving money.
The eComm program is housed in University Information Services (UIS). Additionally, each of CU's four campuses and Advancement have at least one designated eComm Specialist.
Select the blue plus signs () on the image below for more information.
eComm uses data from three source systems: HRMS for employees, Campus Solutions for students, and Advance for donors and friends. CU's Identity Management System (IDM) manages affiliations for all constituents. Master Data Management (MDM) ensures data integrity between the systems.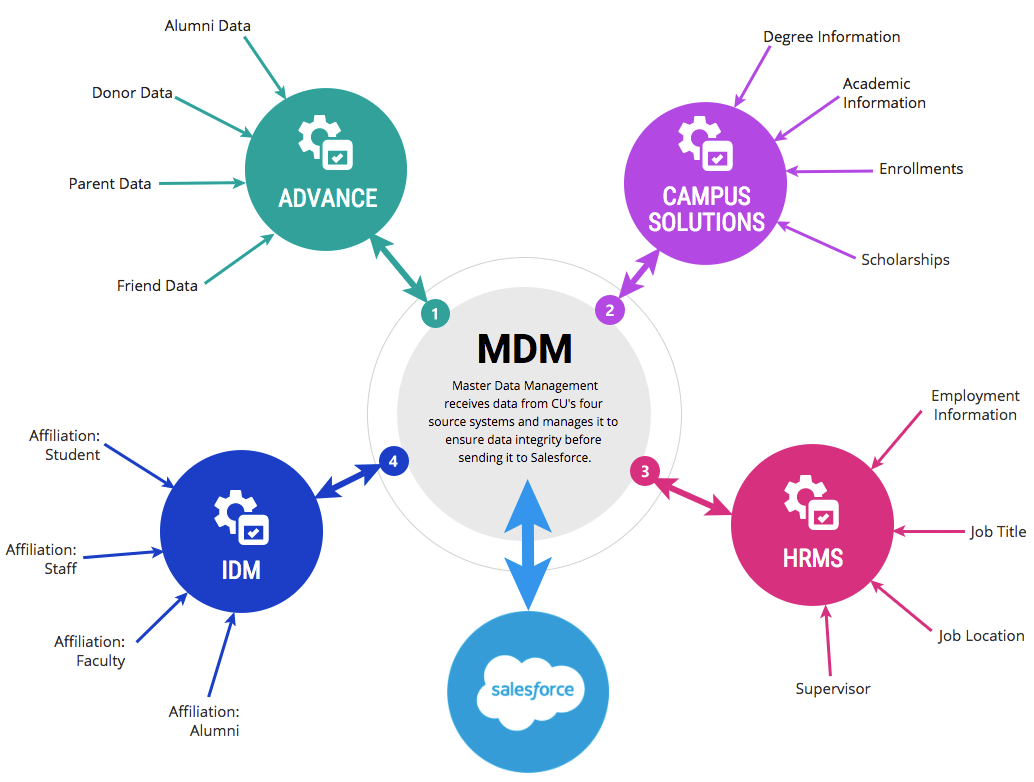 Data Glossary
The data glossary [16] provides full descriptions and values.