How-To Manage Reports in the Portals
One of the eComm specialist's roles in Cvent includes managing how stakeholders can access Cvent data in real-time, without a steep cost. Follow the steps below to create Portal Users and Publish Reports there for easy access.
STEP 1 | Add User(s) to Portal
For someone to access reports via the portal, they will need to be a Portal User (a free license). eComm specialists can follow the next steps to create new Portal Users or check if they already exist.
Admin >> Hover the Access Portal tab >> Select Access Portals >> Click the University of Colorado Cvent Portal name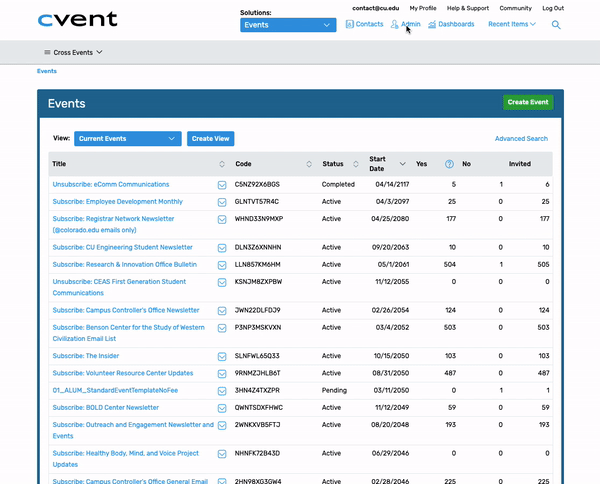 Click the Guests tab >> Select the green Add Guests button in the top-right
Select the blue Create Portal User button in the top-right.
​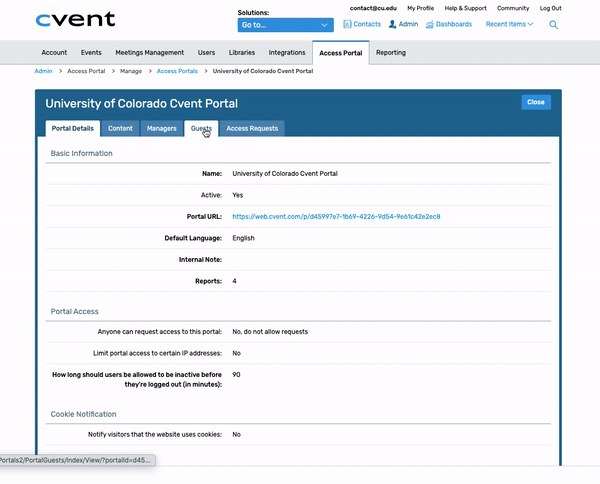 Check the box next to the User(s) you want to add to the Portal
Next, select the green Next button in the top-right

An invite is automatically sent when added so they can create their own password. Once a passwrod is set, they will be an Active Portal User (meaning you can complete step 3 - granting them access to a specific Report).

Provide Email, First Name and Last Name >> Scroll to select the Save button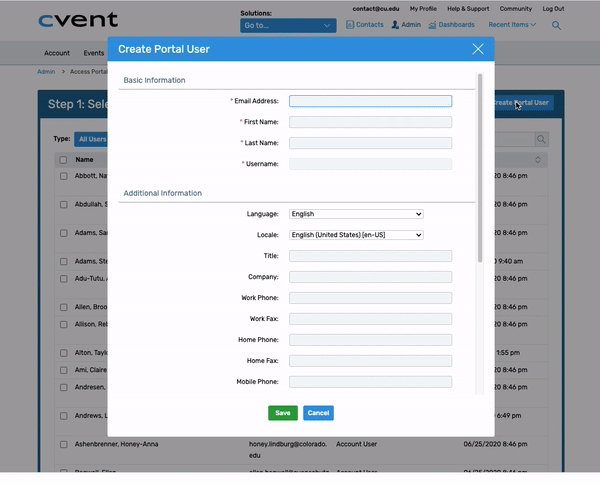 STEP 2 | Create Report
Create Event or Cross-Event Report and Save Report per naming convention
Naming Convention: 0X_DEPT_Event Name_Report Description

where X indicates your campus number
Edit Visibility | if you wish to share with an active user while they are logged into Cvent (versus the Portal).
To successfully share an Event Report with a licensed user the Event and the Event Report need to be shared.
Content Here
STEP 3 | Publish to Portal
Once you have a saved Report (per the naming convention in step 2) you can publish it to the portal and control who has access and how they'll be notified of the newly available report(s).
After saving and running the Report, hover Actions in the top-right
Click Publish to Access Portal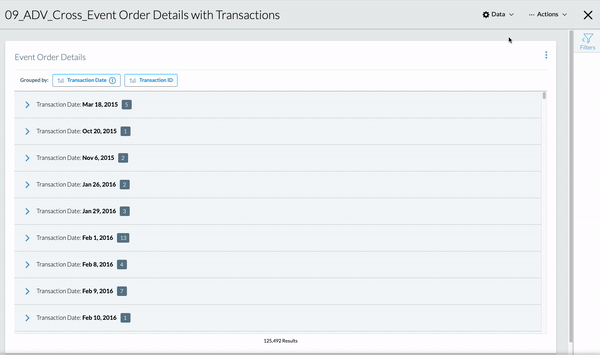 Keep Default Visible to: Some Users

​NEVER share a Report with all users

Notify users they can view this content: It depends

Yes if newly added Portal Users should get a notice via Cvent (see email screenshot to right where green indicates fields that will populate automatically)
No if you want to notify the person differently
Change filter dropdown to: Access Portal User
Check the box next to the correct individuals

*If you do not see a portal user here, it means they are not active, yet. You might need to re-trigger the invite so they can set their PW (once set, they are an active Portal User and can be selected).

Click the green Publish button at the bottom of the page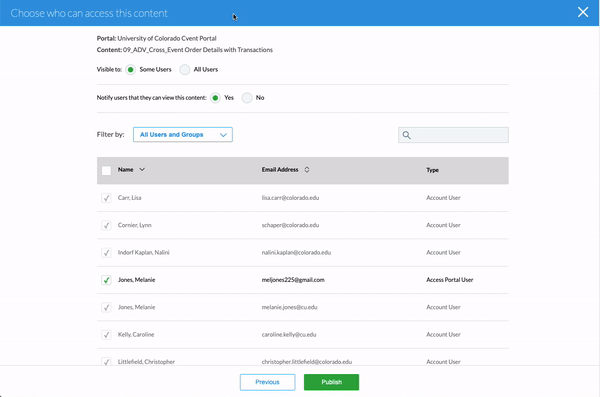 Related Wikis
How to update existing Portal Report access (eComm specialists)