Cvent Reporting Visibility
By default, any saved Cvent Report is only accessible to the person who created it. Whoever created and saved the Report will need to expand the Report Visibility for anyone else to access it. This is important for two scenarios:
You wish to share a Report with another licensed Cvent user who you are collaborating on an event with. You'll need to not only share the event with them but also share the Report Visibility (below).
You wish to share a Report with a free, Portal user. Your eComm specialist will need to help you complete this task, but first, you must share the Report Visibility with your eComm specialist(s).
Share Report Visibility While Saving
First, run a Report
Hover Actions in the top right
Click Save As in the dropdown

Name the report and provide a description
Select the blue pencil icon near Visible to: Only me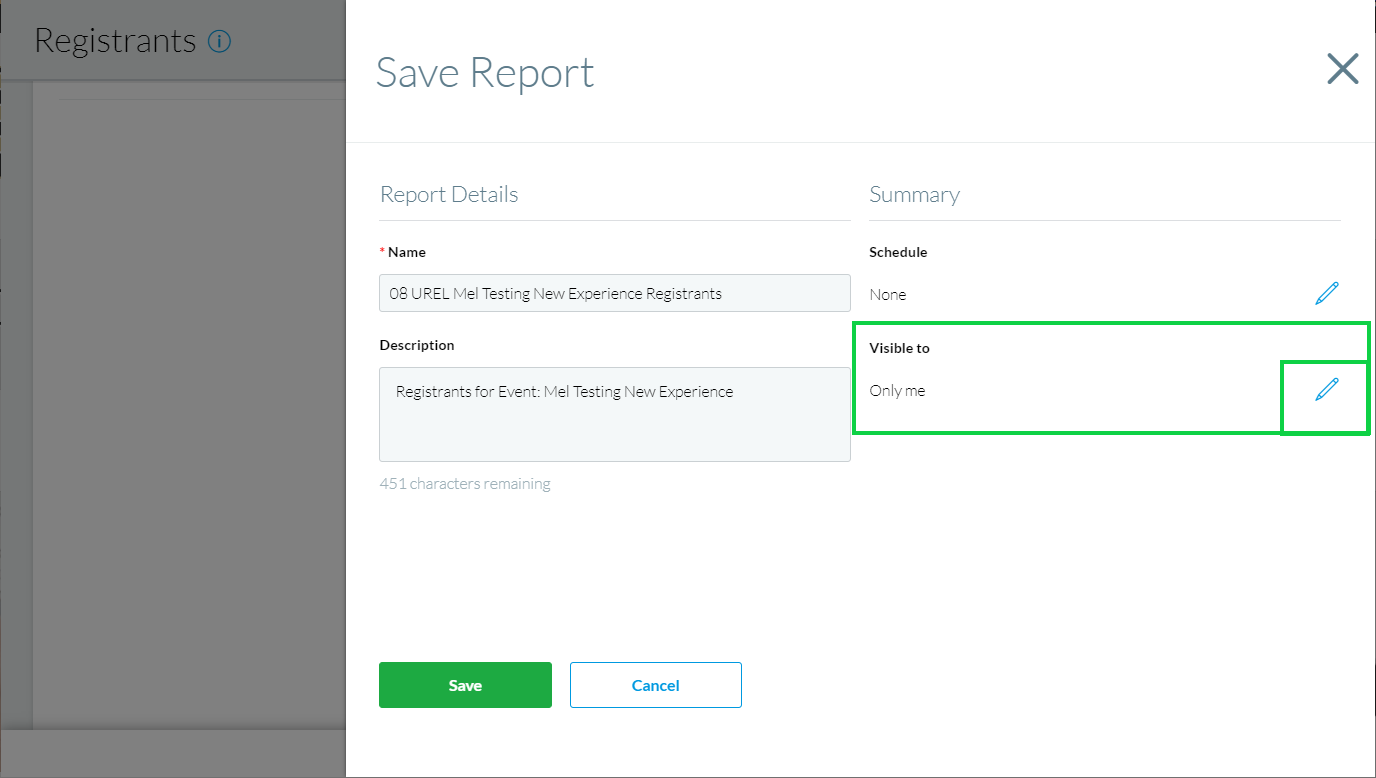 In the top dropdown, choose This report is only visible to: Selected users
Check the box next to the users you want to have access to this Report

TIP! Use the search function to easily find a user by name or email

Select the green Apply changes button
​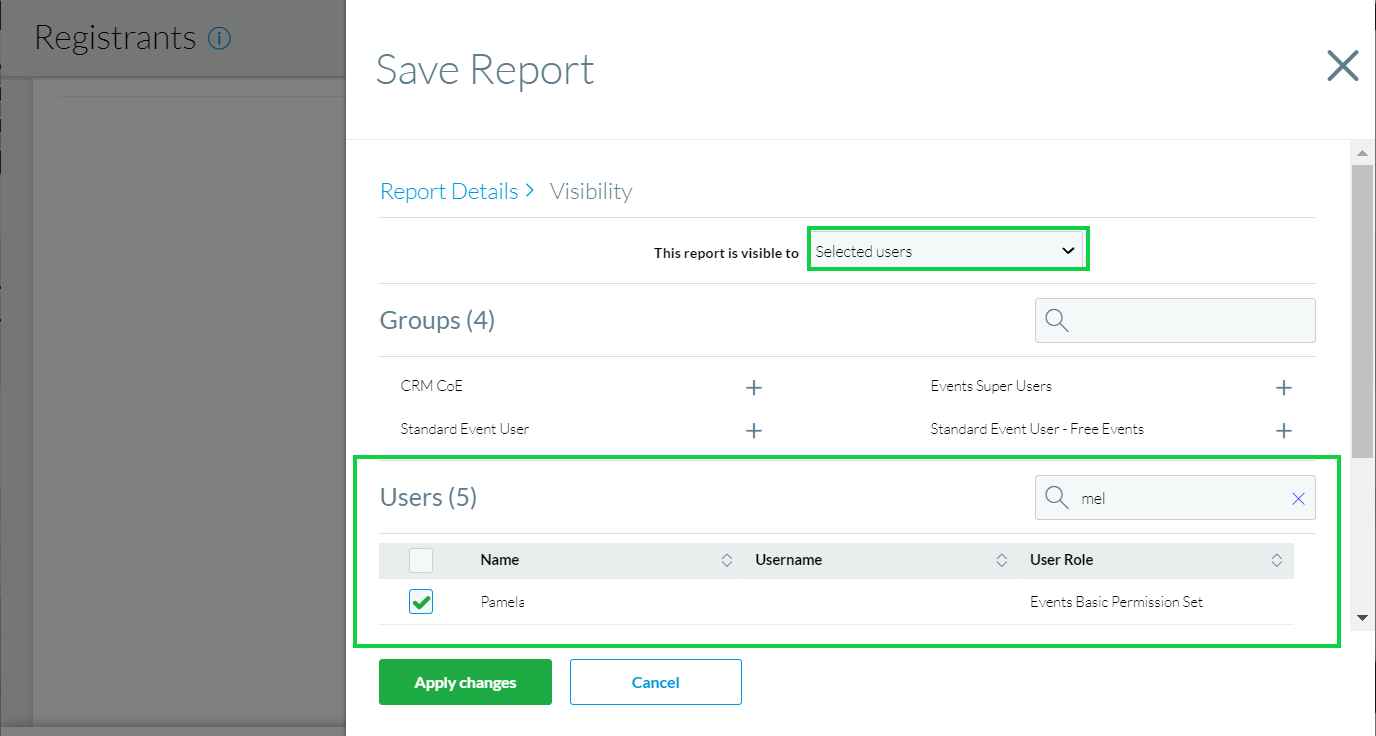 Click the green Save button towards the bottom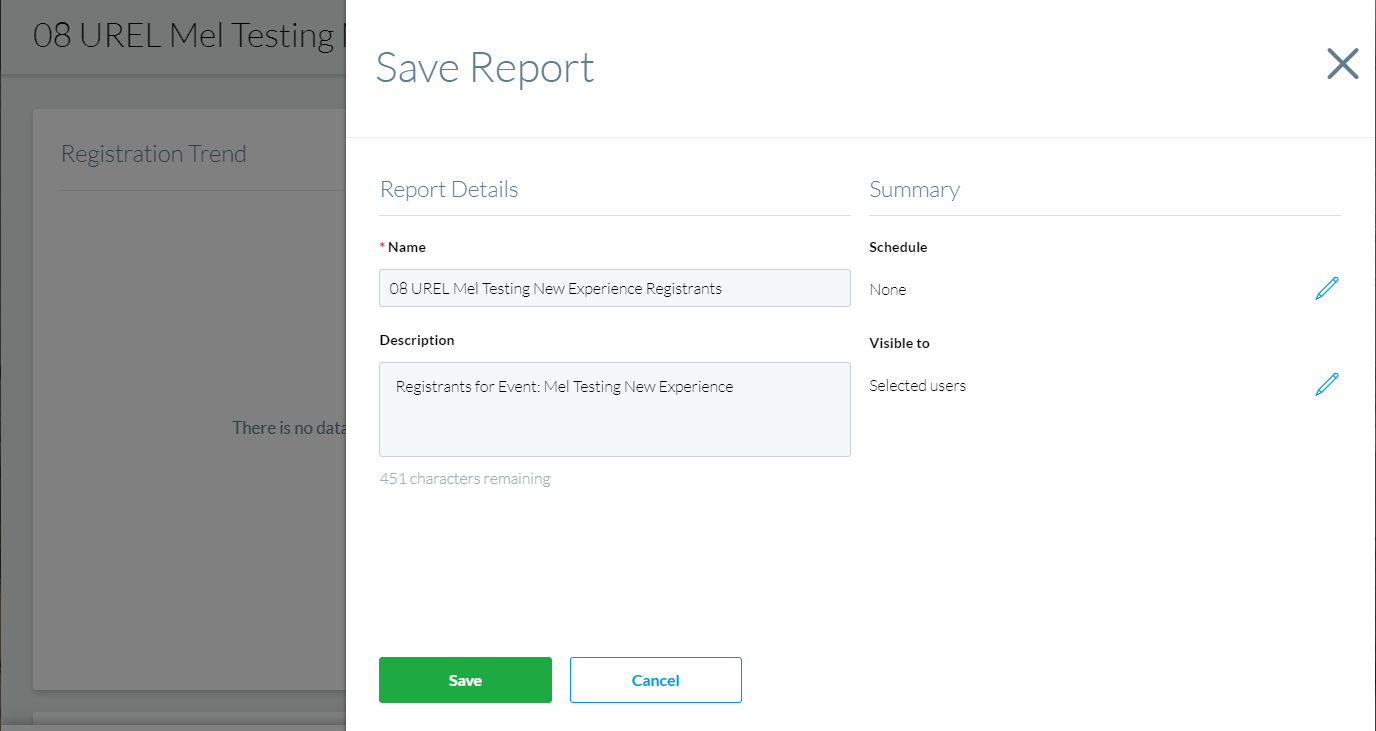 Share Report Visibility for Already Saved Report
If you have already saved your Report, you can update the visibility later.
Navigate to your event Report or Cross-Event Report

In this example, we opened an event, expanded the Reports section in the left navigation, then clicked Reports.
Next, we navigated to the Saved Reports tab.

Click the dropdown arrow next to the Report's Run button
Select Edit Visibility in the dropdown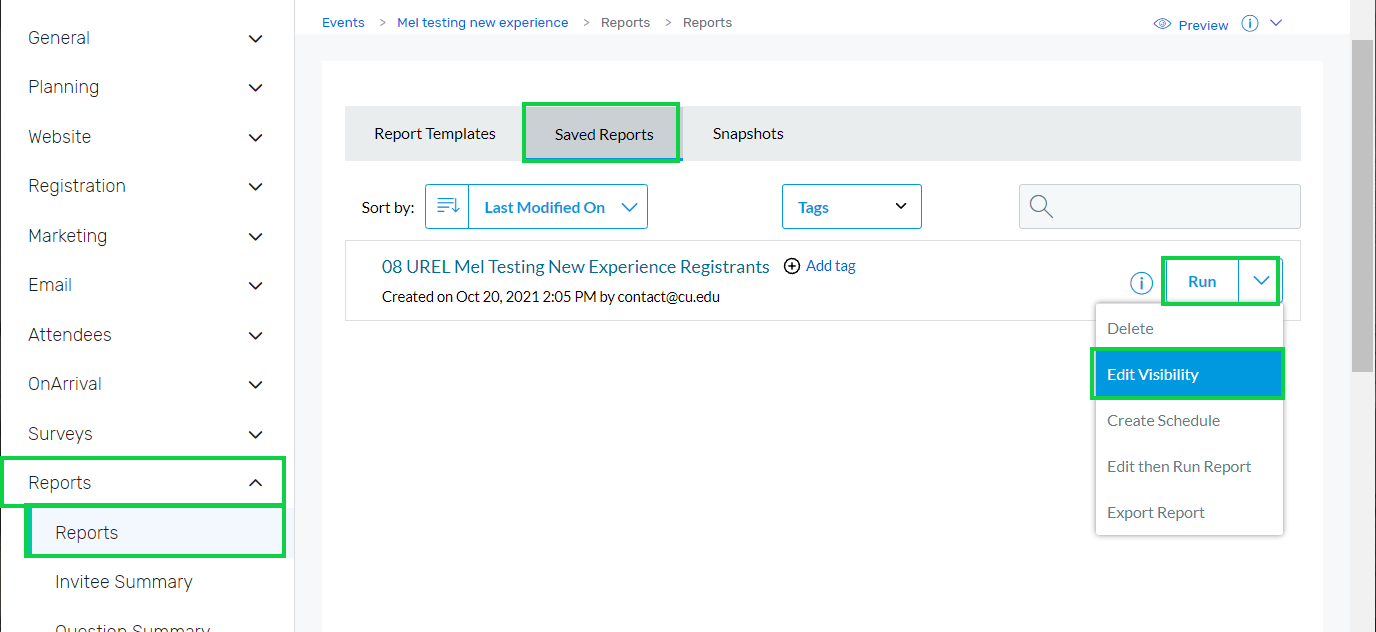 In the pop-up, check the box next to the users you want to have visibility

TIP! Use the search function to find users by name or email address.

Click the green Apply changes button at the bottom