Cvent | Clone Existing Event or CU Branded Template
There are two ways to clone an existing event.
IMPORTANT Not all events can be copied. Classic events cannot be cloned since they are sunsetting. Express and Flex events can be cloned.
Open Event To Be Cloned
Open the event you wish to clone. You will automatically be taken to the Home section (indicated in the left navigation).

You can search for your event with the magnifying glass icon in the top right.

Click Actions in the top left, select Copy Event in the dropdown.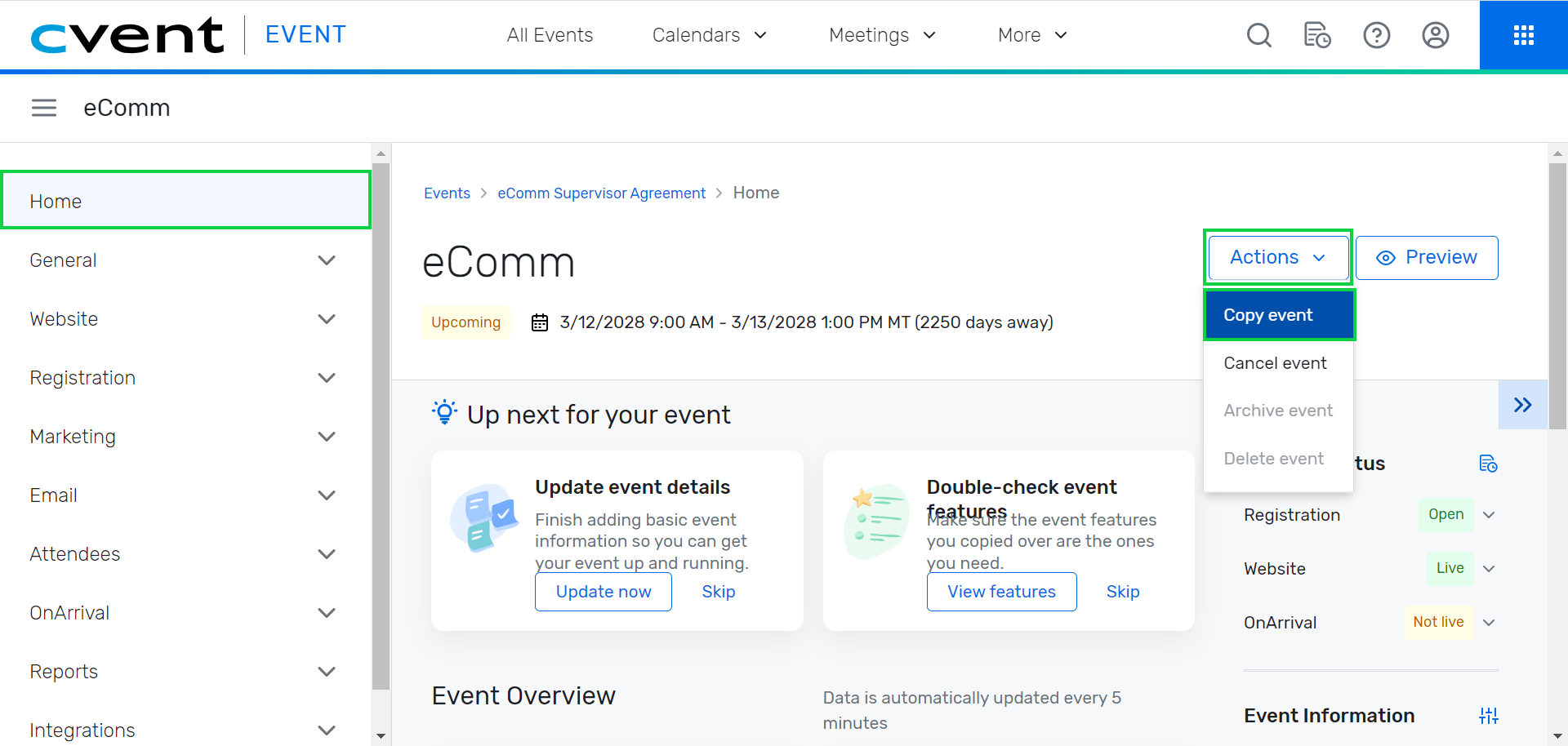 All Events Page (1-Click Clone)
If your event is listed in the All Events homepage (top navigation), click the blue Copy Event icon to the right of the event title you want to clone.

TIP! Create Views to customize your All Events page with the events you clone or access most often.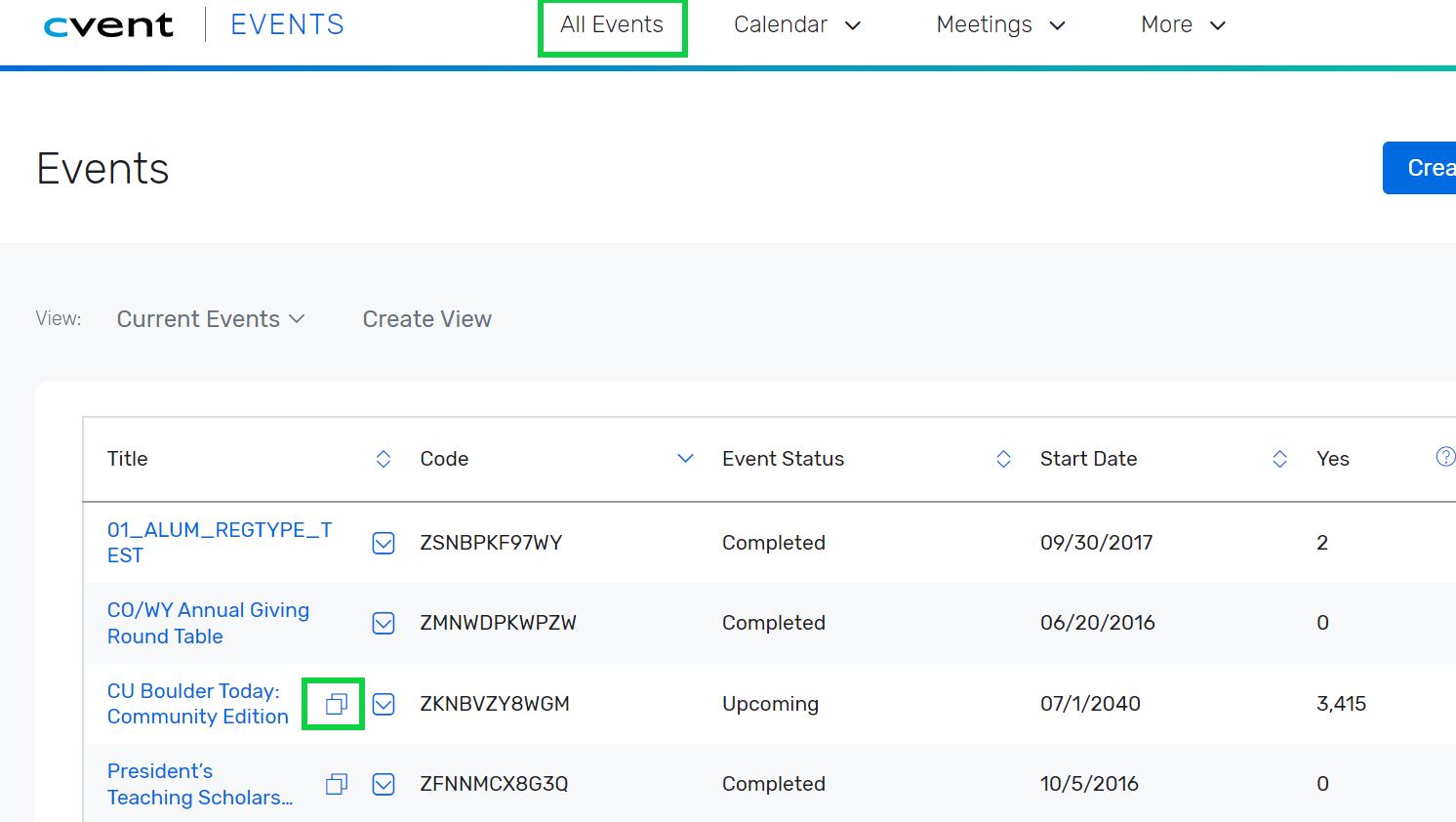 Users can clone one of our CU Branded Templates by:
Clicking the blue Create Event button
Selecting one of the available templates