Are you an eComm specialist and not sure how to complete a task or if you even have access to do so? Learn about roles & responsibilities along with how-tos on all eComm related tasks.
eComm Support Diagram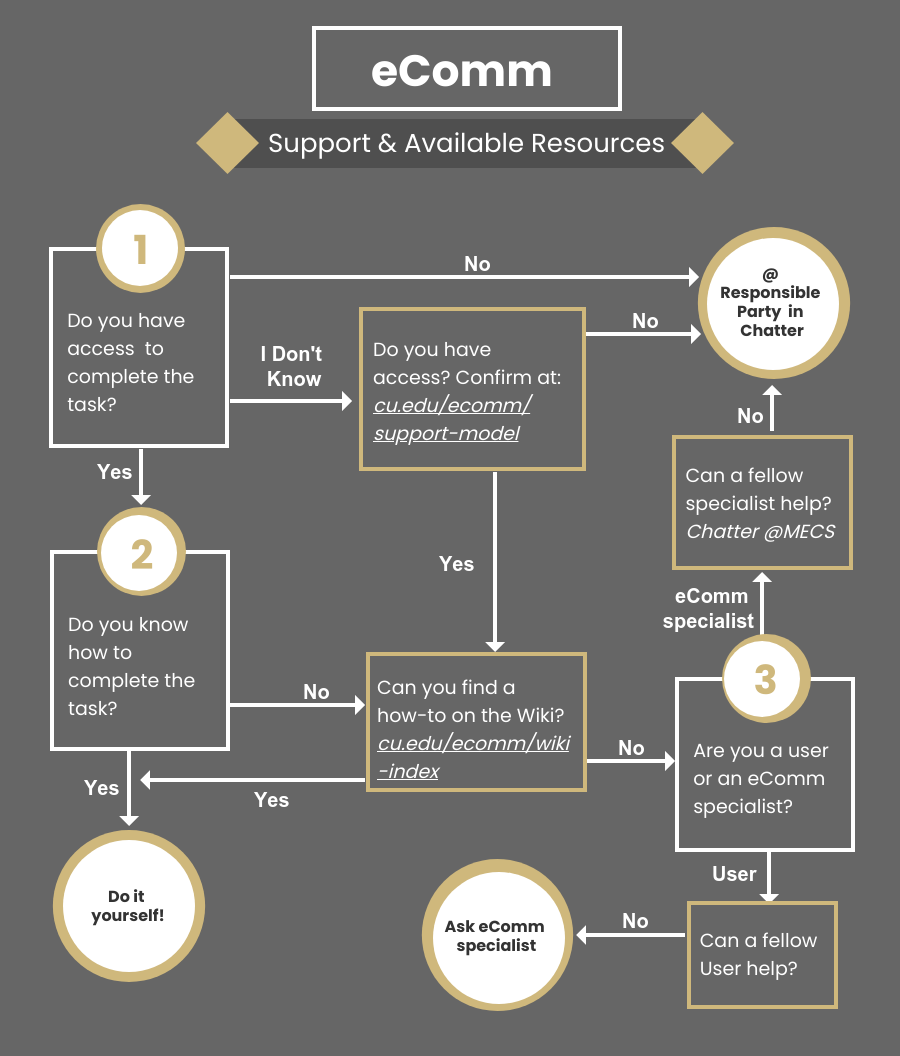 Responsible Party at System
eComm specialists do not have access to complete all tasks and need to be escalated to the System office. Here's how:
Jennifer Mortensen | Program Director
Cvent

Add Financial Information (SpeedType, Account Code, Allocation Code)

General
Marketing Cloud
Melanie Jones | Training Manager
Cvent
General

Onboarding
License Changes

Marketing Cloud | Business Unit's & Access to Send (quiz completion required)
Salesforce | Public Groups

Group Training
Website Content Updates
Newsletter Content/Ideas
Daniella | Salesforce Admin
Salesforce

Data Chance Requests (DCR) Questions
Temporarily Update Email Address (must update in source system for long-term update)
Licenses: Public Group Changes
Access Levels & How-To Tutorials
Checkout the most up-to-date access level documents for the eComm suite of tools complete with how-to's for all eComm processes.