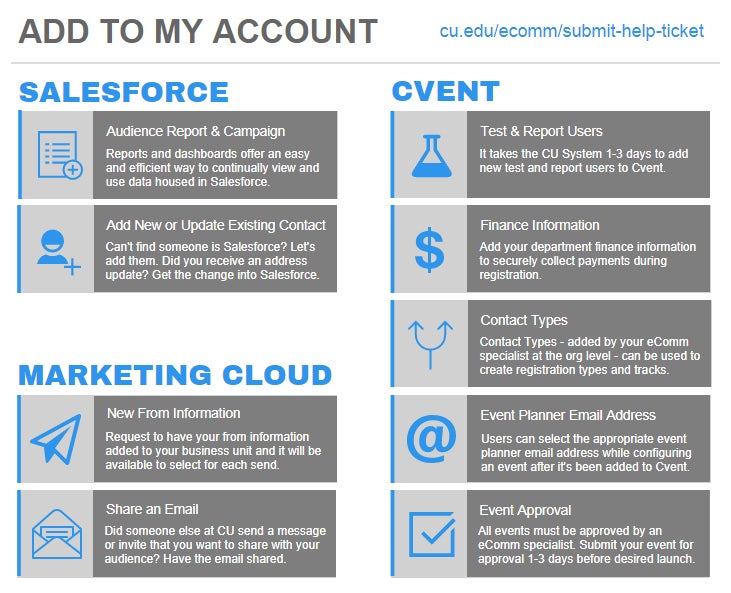 Salesforce
Request Audience Report or Campaign
Reports and dashboards offer an easy and efficient way to continually view and use data housed in Salesforce.
Add New or Update Existing Contacts
Can't find someone is Salesforce? Let's add them. Did you receive an address update? Get the change into Salesforce.
Marketing Cloud
Request New From Information
Request to have your from information added to your business unit and it will be available to select for each send.
Share an Email
Did someone else at CU send a message or invite that you want to share with your audience? Have the email shared.
Cvent
Test & Report Users
It takes the CU System 1-3 days to add new test and report users to Cvent.
Finance Information (speedtype, account code & allocation code)
Add your department finance information to securely collect payments during registration.
Contact Types
Contact Types - added by your eComm specialist at the org level - can be used to create registration types and tracks.
Event Planner Email Address
Users can select the appropriate event planner email address while configuring an event after it's been added to Cvent.
Event Approval
All events must be approved by an eComm specialist. Submit your event for approval 1-3 days before desired launch.
​​