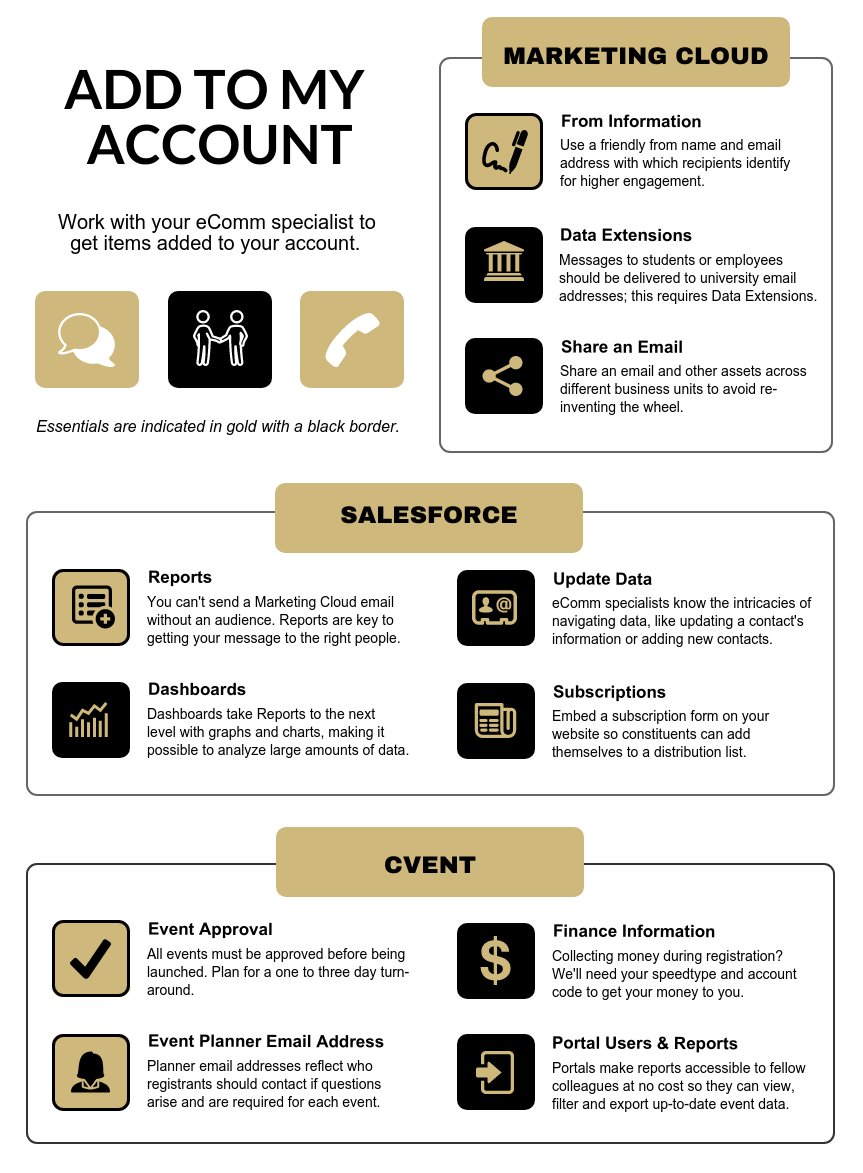 Salesforce
You can't send a Marketing Cloud email without an audience. Reports are key to getting your message to the right people.​
Dashboards take Reports to the next level with graphs and charts, making it possible to analyze large amounts of data.
eComm specialists know the intricacies of navigating data, like updating a contact's information or adding new contacts.​
Embed a subscription form on your website so constituents can add themselves to a distribution list.
Marketing Cloud
Use a friendly from name and email address with which recipients identify for higher engagement.​
Messages to students or employees should be delivered to university email addresses; this requires Data Extensions.
Share an email and other assets across different business units to avoid re-inventing the wheel.
Cvent
All events must be approved before being launched. Plan for a one to three day turn-around.​
Planner email addresses reflect who registrants should contact if questions arise and are required for each event.
Finance Information (speedtype, account code & allocation code)
Collecting money during registration? We'll need your speedtype and account code to get your money to you.
Portals make reports accessible to fellow colleagues at no cost so they can view, filter and export up-to-date event data.