Want to continually grow an audience you can email via Marketing Cloud? eComm can provide a simple subscription form (example below) along with a Salesforce audience that will update automatically with subscribers (thanks to a behind-the-scenes integration). Users can drive subscriptions by posting the form to their website, then send emails to that audience as desired.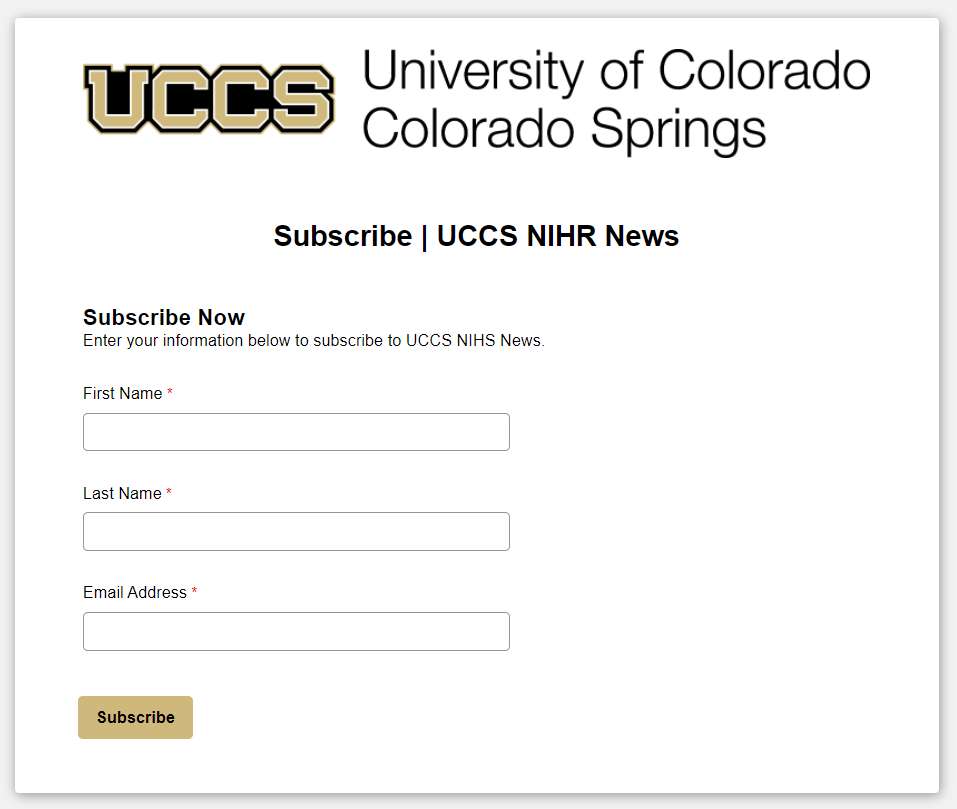 STEP 1 | Submit Request
STEP 2 | Create Subscription Campaign
The eComm specialist must create a Subscription Campaign to start the process. That URL will need to be provided when a subscription form request is submitted (step 2) to the system office.
Salesforce >> Select Campaign tab >> Create New Campaign in the top-right >> Check the Subscription Form radio button

Name Campaign per convention below
Naming Convention
Subscribe Campaigns | 0X_Subscribe_Name/Title

​with X indicating your campus number

Unsubscribe Campaigns | 0X_Unsubscribe_Name/Title

​​with X indicating your campus number
Check the Active checkbox >> Select Save button in the bottom-right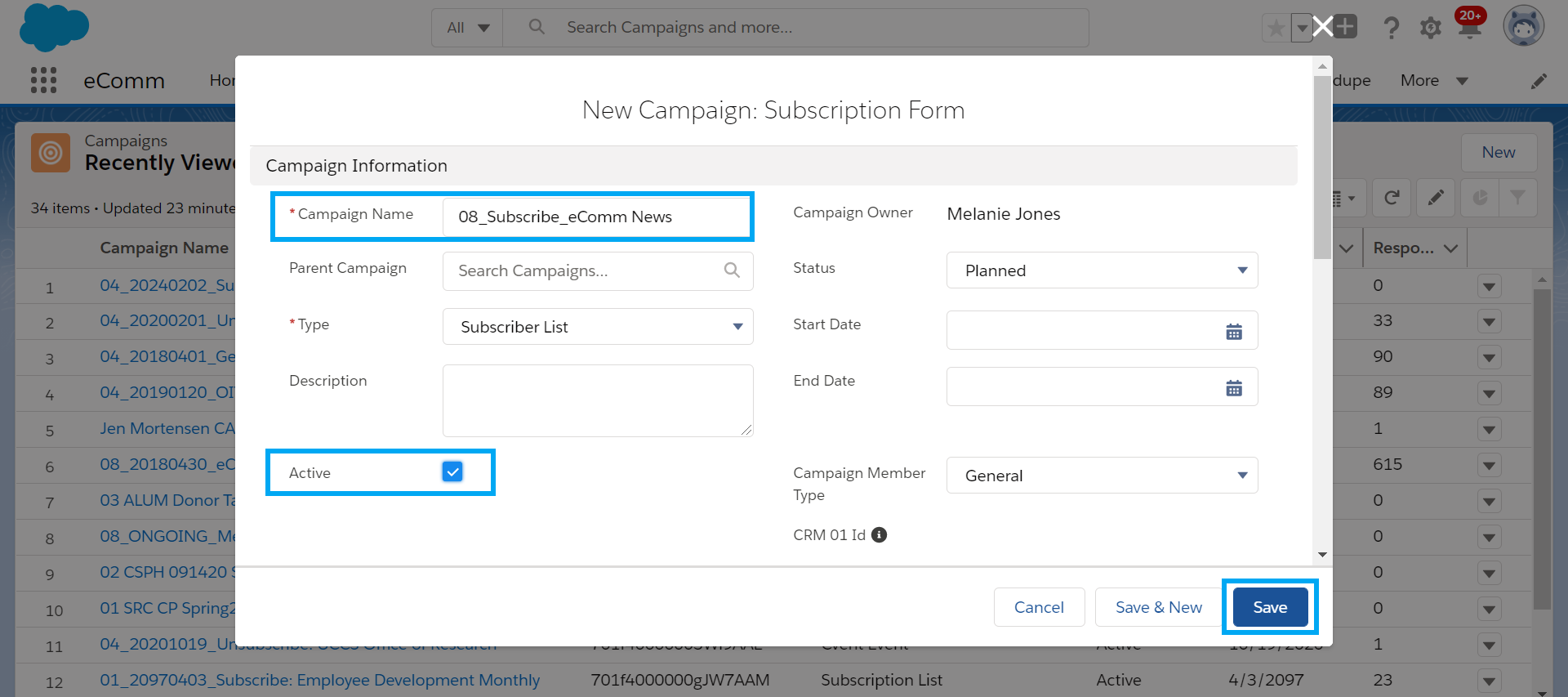 Share with Users/Public Group as needed & create audience with CAN-SPAM compliance (Report/Data Extension)

Run a Report to see if anyone who subscribed to a certain communication is opted out of the broader email preference category. The user can reach out personally to encourage they opt back in - otherwise they will not get the commercial emails).

You will need to provide the Subscription Campaign URL to request a subscription form (step 2).
STEP 3 | Launch & Test
Once the subscription form is created, you will be given an opportunity to test and review. Once satisfied, you or your user can post the URL publicly and start collecting subscribers.
Melanie Jones will contact you within 3 days of submitting the request with a live URL to the subscription form (column N)
The requester will need to complete a test (column O) by subscribing and confirming the Salesforce Contact populates in the Campaign (created in step 1).