Are you an eComm specialist and not sure how to complete a task or if you even have access to do so? Learn about roles & responsibilities along with how-tos on all eComm related tasks.
eComm Support Diagram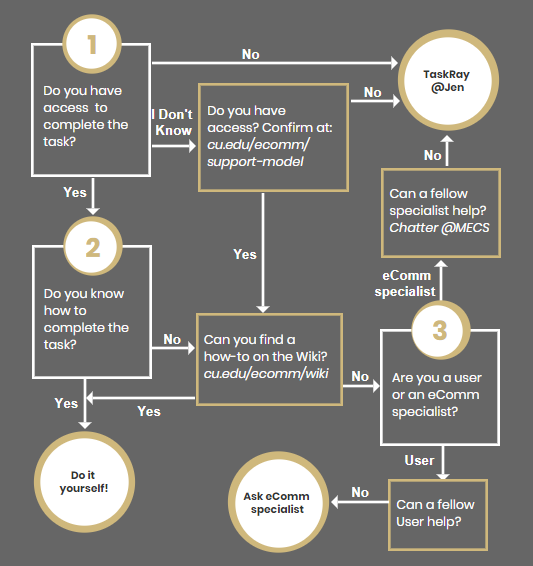 [3]
Download Diagram [3]
Access Levels & How-To Tutorials
Checkout the most up-to-date access level documents for the eComm suite of tools complete with how-to's for all eComm processes.
View Document [4]
Don't see the task you are looking for listed?
Contact melanie.jones@cu.edu [5] to get details added.
Send email when Published: