Cvent | Meet the Cvent Check-In App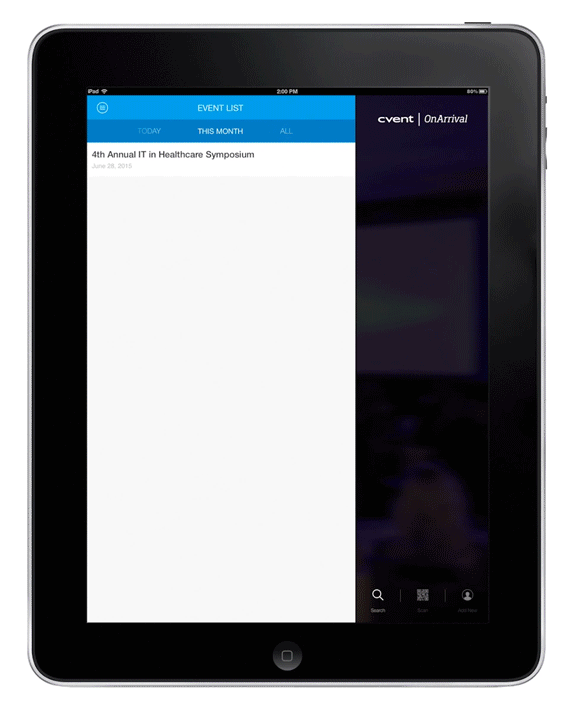 Discover the better way to check in attendees by downloading Cven't mobile app, OnArrival. It makes tracking attendance as easy as a swipe of the finger. You can search through your attendee list by name or scan a barcode. Got walk-ins? Register them on the spot.
Not going to have reliable Wi-Fi onsite?
Checking in works offline as well, as long as you sync the app to your event in advance. If you are sending a post-event survey based on participation, ensure the data is synced by connecting to the internet before the email is scheduled to be delivered.
Success Story
Check out resources from a Nov. 2023 presentation by Monica Cutler (CU Denver). She has helped her alumni/advancement team embrace Cvent's technology to enhance day-of-event processes for a better attendee experience.
PAID EVENTS You cannot use OnArrival to process credit card transactions. See below for more details.
OnArrival App Options
CU's Cvent contract provides access to OnArrival Basic. If you are interested in purchasing
OnArrival Premium
or 360 for some of your events, contact your eComm Specialist.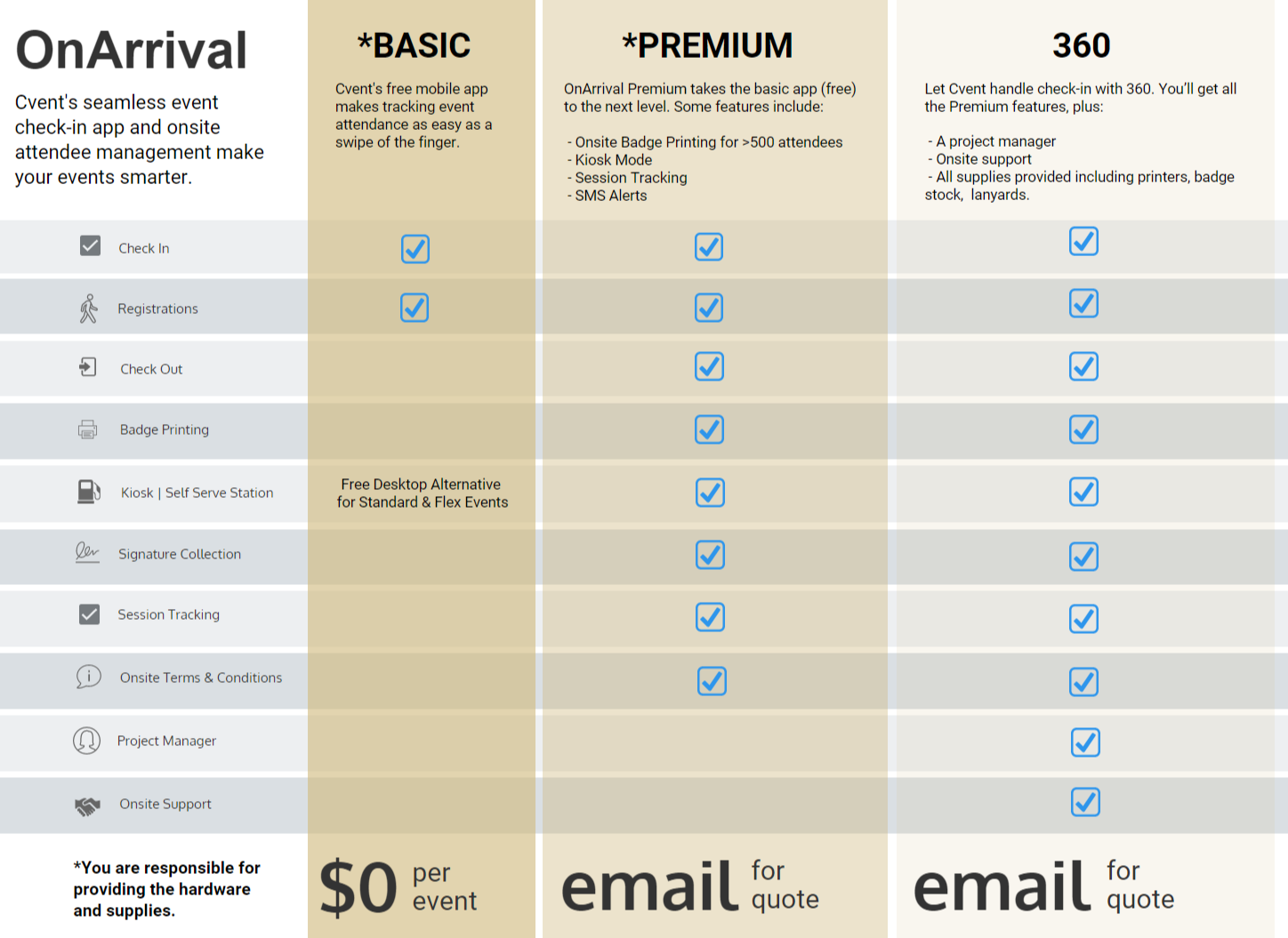 Kiosk Mode & Event in a Box
Interested in having your attendees check themselves in at the event while you provide the hardware (laptops/tablets, namebadge printer, etc.)? Check-out resources for using Kiosk Mode for free on a laptop or with a fee on a tablet (with OnArrival Premium or 360).
If you do not have the hardware (laptops/tablets, namebadge printer, etc.), Cvent's Event in a Box will set you up for success.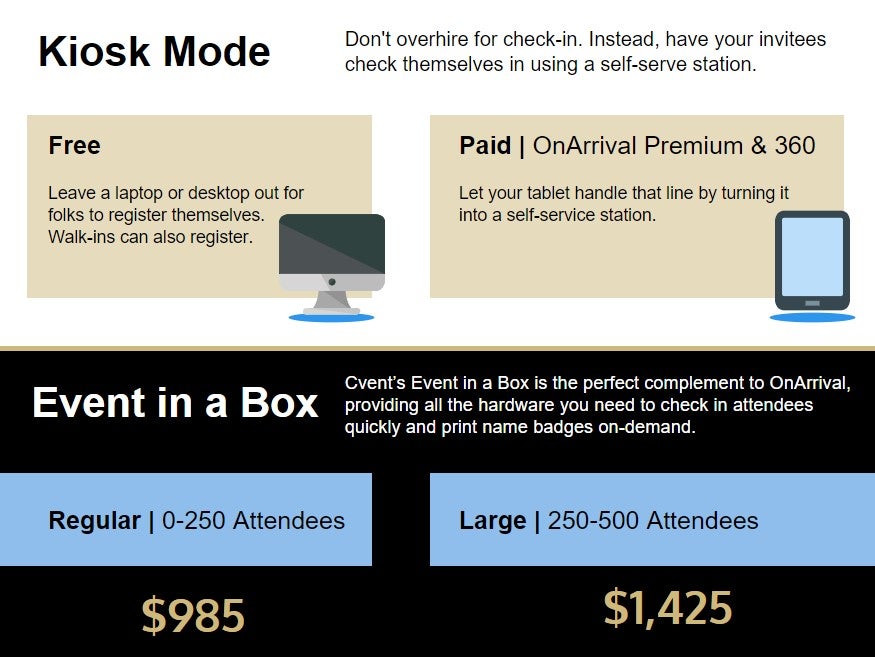 Paid Event Details
It is not PCI compliant to collect call-in, mail-in or walk-up (eg; at an event) credit card transactions via a CU-owned device (computer, laptop, device, etc.). Learn more about PCI and how to ensure you are compliant at www.cu.edu/ecomm/pci.