This Open Enrollment, the University of Colorado has your ticket to wellness. Here are few quick things to know:
Passive enrollment: If you would like to keep the same benefit choices, no action is required and you will be automatically re-enrolled. If you want to make a change, we'll provide many ways to learn about and compare plans.
There's one exception: You must actively enroll in Health Care and Dependent Care Flexible Spending Account (FSA) for plan year 2021-2022.
Now is a good time to consider other benefits: Do you need to update your beneficiaries, enroll in or adjust voluntary retirement contributions or make changes to your life insurance policies? Even though you can do these things anytime of year, Open Enrollment is a great time to take a closer look. Watch the Open Enrollment digital session to learn more starting April 19.
How to enroll: You will make your Open Enrollment changes in the portal using the benefits enrollment tool. If you need a login or have access issues, visit our enrollment tool access page.
---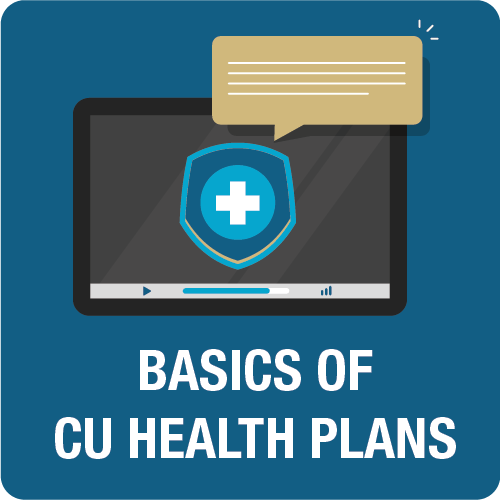 Watch this course to navigate the basics
Employee Services has put together this comprehensive benefits plan course, Basics of CU Health Plans and Pretax Savings, to help you navigate your plan options so you're ready to go for Open Enrollment.
---
What's new this Open Enrollment?
This year's changes include CU Health Plan — Kaiser moving to a single statewide network, dental plan enhancements, new digital ID card access and more.
---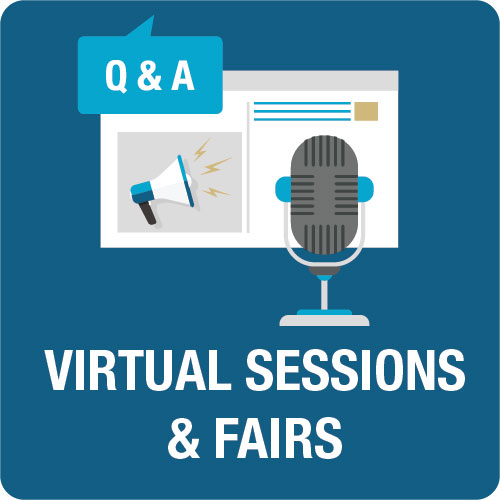 Virtual Sessions & Fairs start April 19
Starting April 19, the Sessions & Fairs area will provide courses, videos, interactive tools and more to help you choose your benefits. Plus, this year visitors can enter to win five FitBit Versa, five Oral B electronic toothbrush bundles, gift cards and more.
Until then, reserve your seat for upcoming webinars.
Register for Open Enrollment Webinars
Topic
Time
Anthem: Meet with Anthem representatives, discover what Anthem-provided CU Health Plans have to offer and ask questions before enrolling in your benefits.
3 - 4 p.m.
April 30
Register
Delta Dental: Meet with Delta Dental representatives, discover what CU's dental plans have to offer and ask questions before enrolling in your benefits.
2 - 3 p.m.
April 29
Register
Kaiser Permanente: Meet with Kaiser Permanente representatives, discover what CU Health Plan - Kaiser has to offer, learn about new features and ask questions before enrolling in your benefits.
4 - 5 p.m.
April 29
Register
PERA Pre-Retirement Planning webinar: Did you know there are steps you can take during Open Enrollment to increase your PERA benefits in retirement? If you are planning to retire in the next 1-7 years, this webinar can help you understand retirement benefits of moving your health, dental and vision insurance to after tax and canceling your Flex Spending Account. See how making these switches can increase your Highest Average Salary – and your total PERA benefit. The webinar will also cover budgeting for retirement and additional benefits in the PERA System.
3 - 4 p.m.
April 28
Register
Click an item below to learn more