​Are you adding personalization to Marketing Cloud emails (such as 'Dear First Name')? Marketing Cloud makes previewing the recipient's version easy - bringing you peace of mind.
Navigate to Marketing Cloud >> Email Studio >> Edit Email wizard >> Preview and Test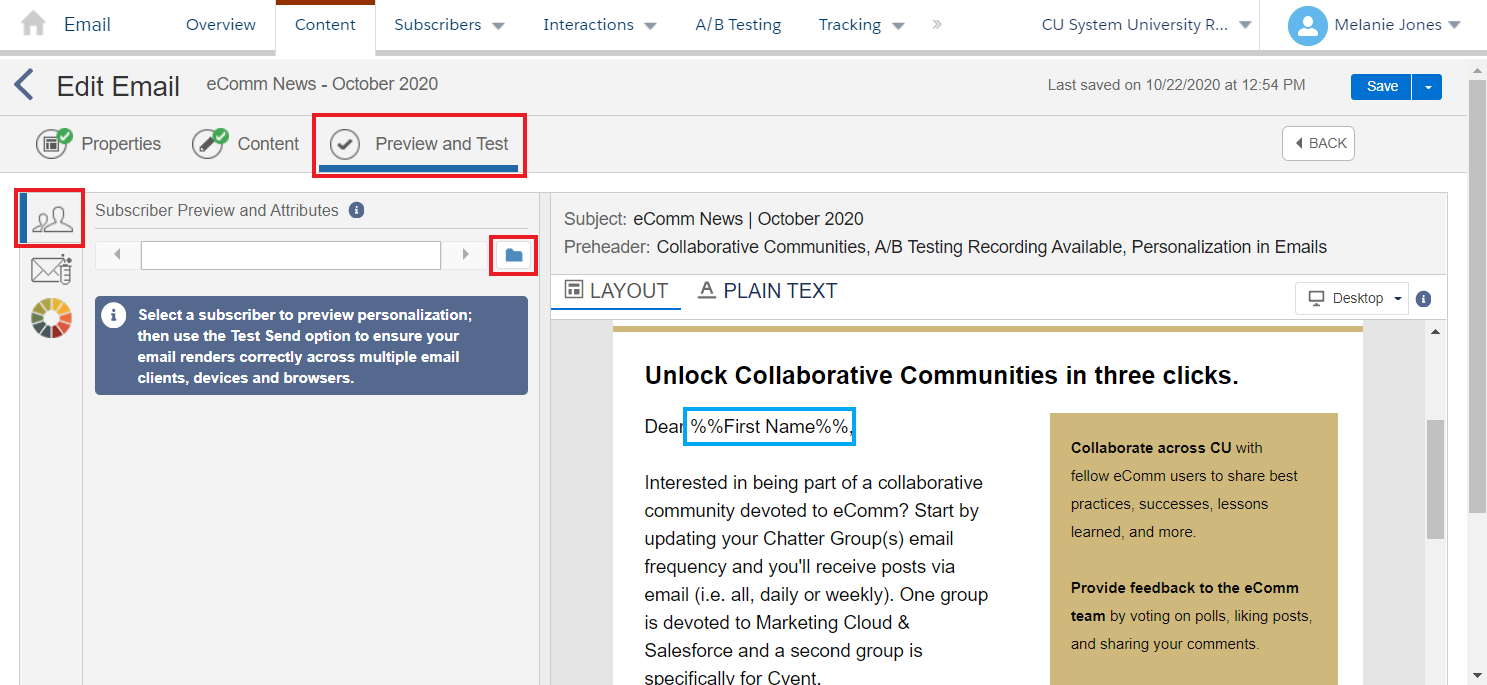 Remain on the default Subscriber Preview and Attributes tab on the left
Select the Folder icon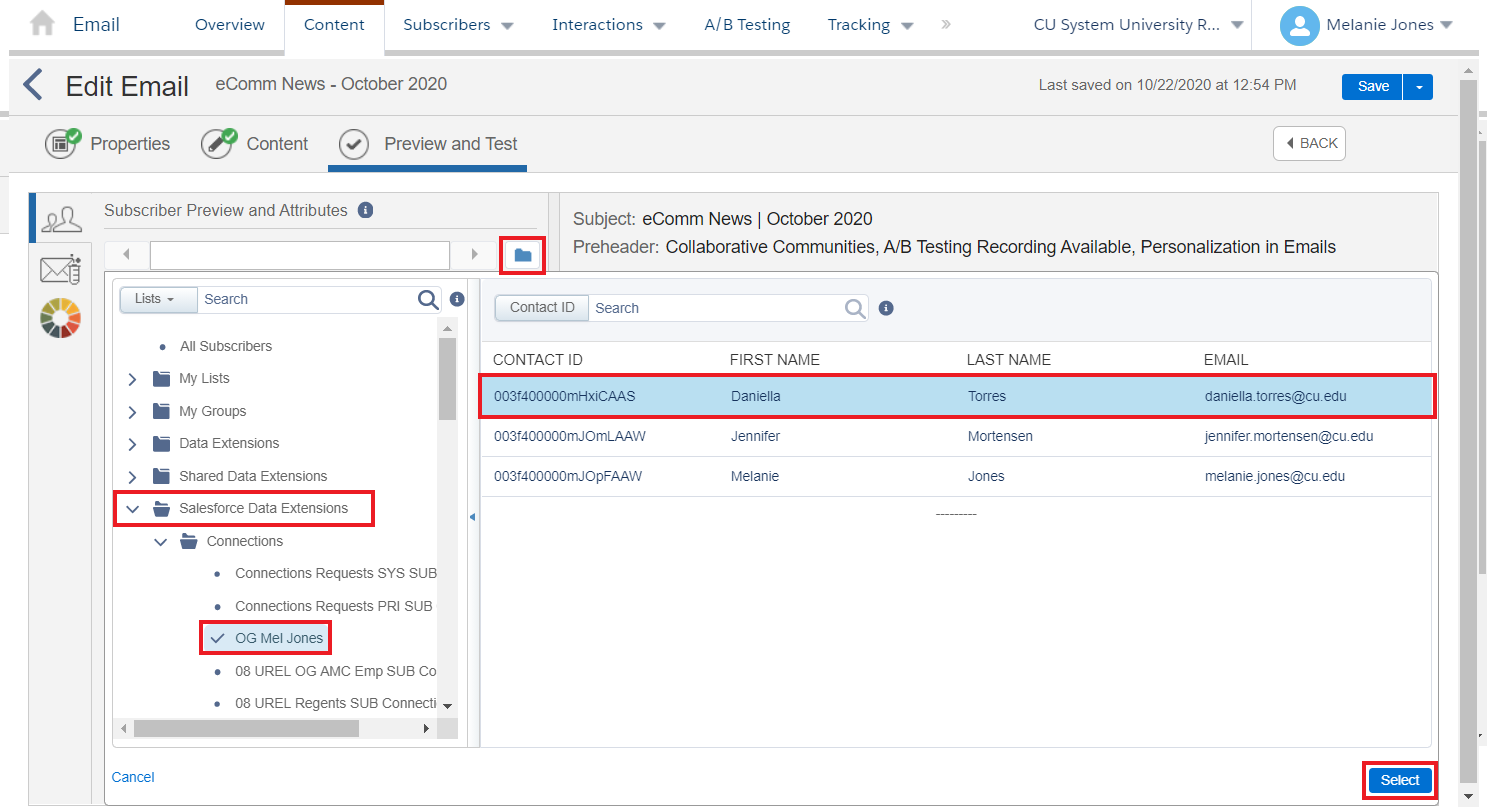 Select Salesforce Data Extensions >> Chose the Data Extension you intend on using

The Data Extension will populate on the right. Select one of the individuals or rows.

Click Select and a preview will display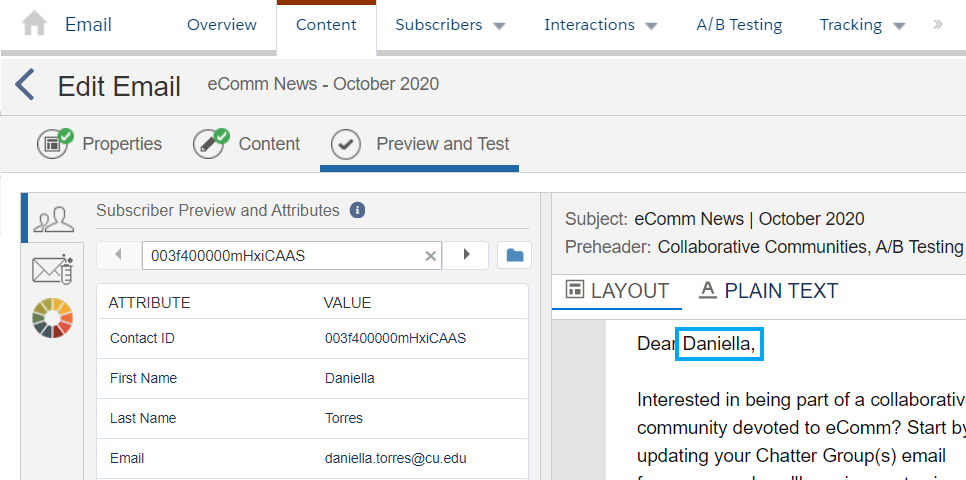 Toggle to right or left to preview a different individuals' experience.