Do not enable 'process payment at a later time'
While Cvent has a feature to "process payment at a later time," we never want to enable it. Collecting credit card information to process at a later time doesn't align with CU's approach to protecting cardholders and it should not be enabled under any circumstances.
The good news is, by default, this setting is disabled across all events and most users remain unaware of this functionality.
Navigate to the event
Expand Website in the left navigation then select Event Website
Click the blue Open Site Designer button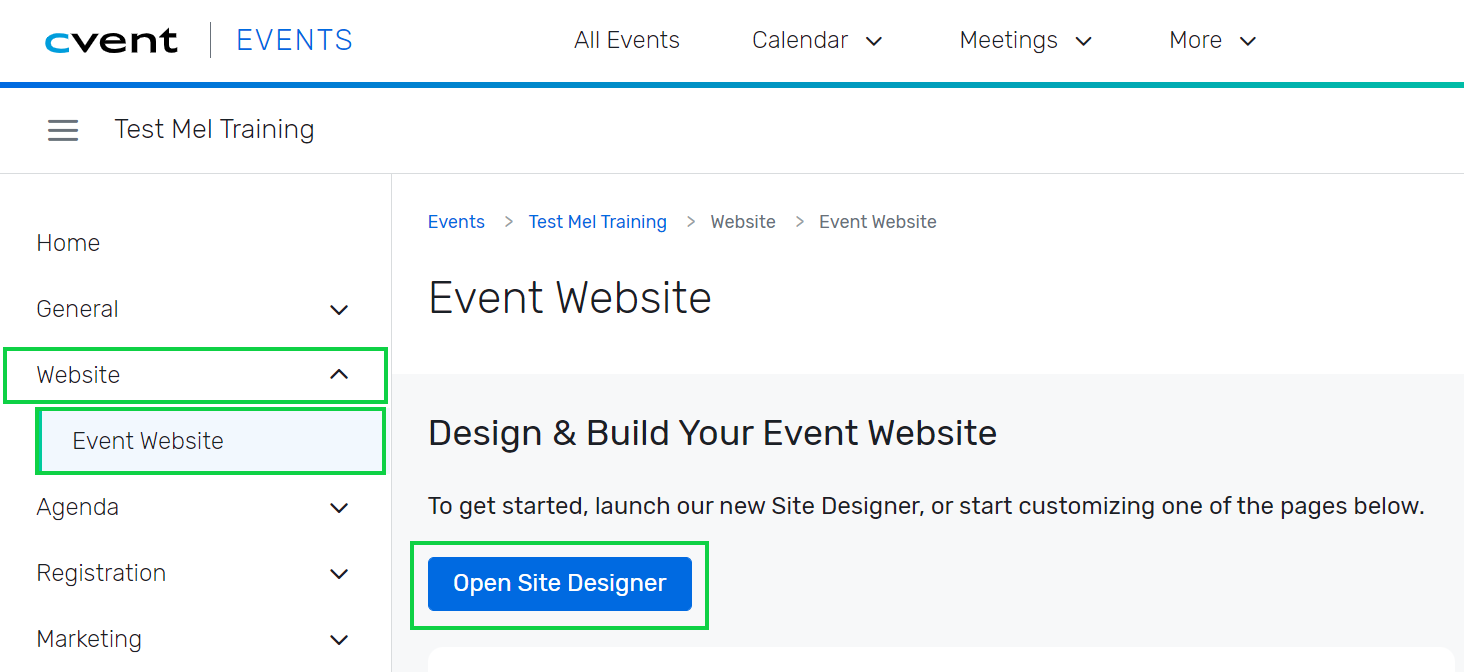 In the top-left, navigate to the Registration Summary page

If there are multiple registration paths, check the Payment Widget of each path.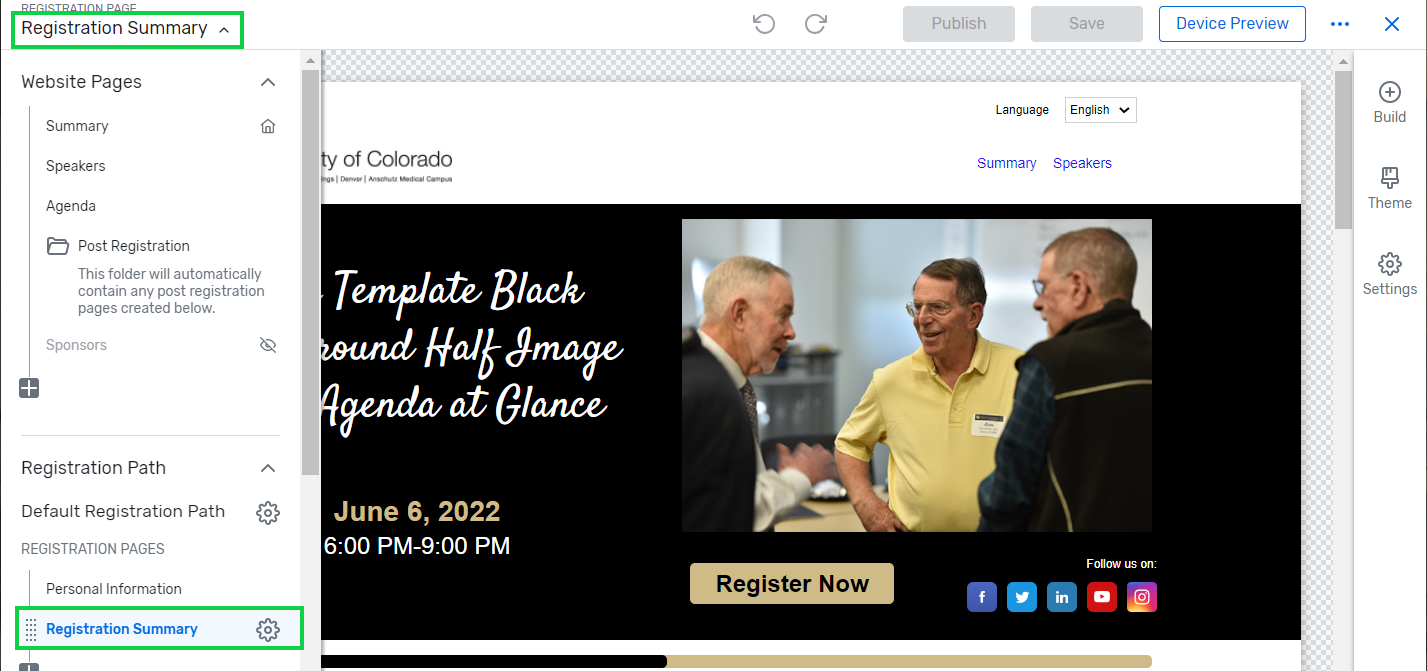 Assuming it already exists, click the Payment Widget so additional settings appear on the right.

If the Payment Widget isn't already added to your Registration Summary page, add it by clicking Build on the right side, then searching Payment. Next, drag the Payment Widget into the site canvas.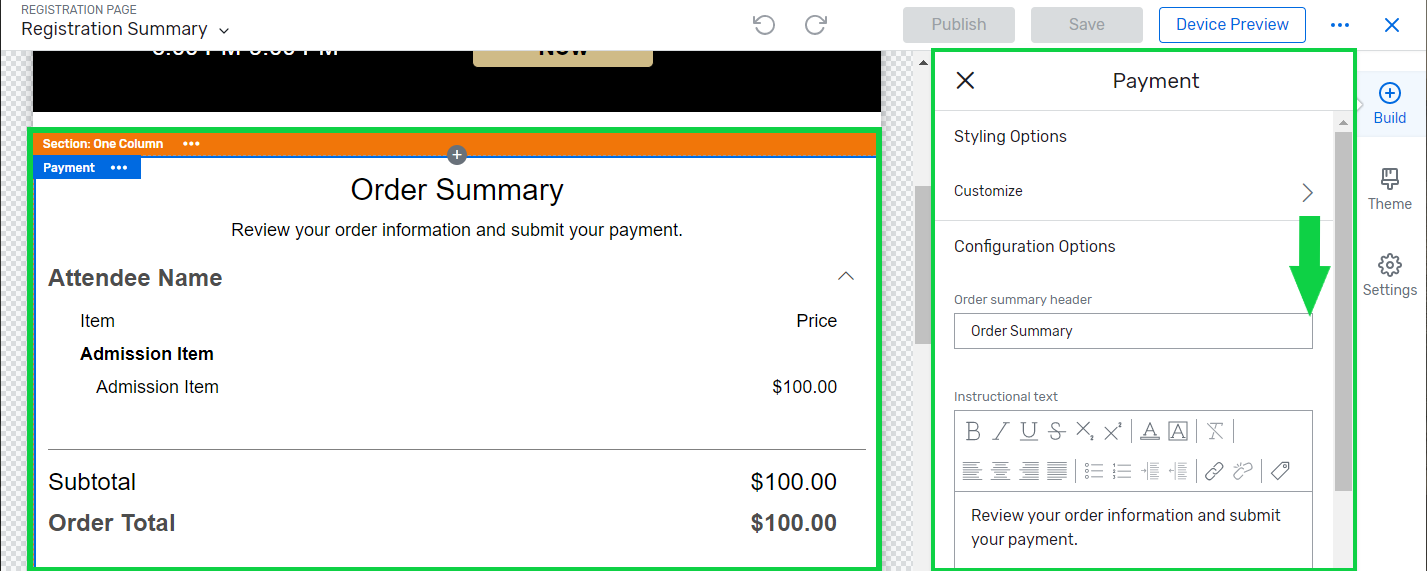 Scroll to the Payment Methods section
Select Credit Card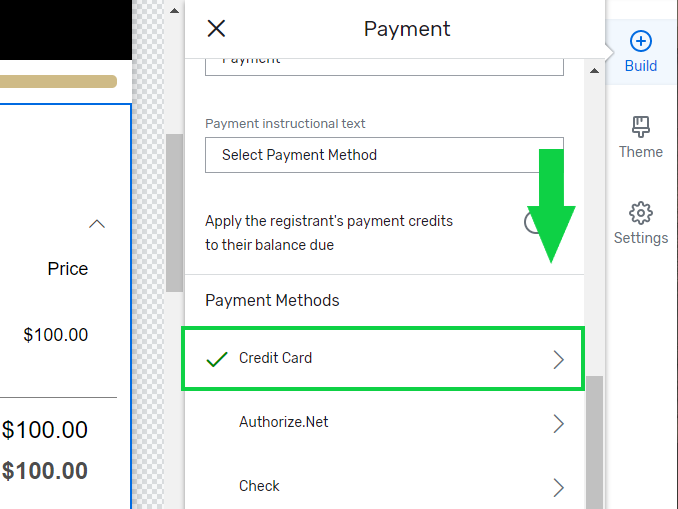 Ensure 'Process payment at a later time' is NOT ENABLED.