View and Subscribe to Salesforce Dashboards
Salesfore Dashboards can provide easy to understand, quantifiable data on Marketing Cloud email sends and Cvent events - among other things. When used in combination with other information and your own criteria of success, it will help paint a complete picture.
Why use Dashboards?
Visual representations of data
View data changes in real-time
Avoid manual work (ain't nobody got time for that!)
Benchmark your current state and track progress
Strategy!
Access Dashboards
Login to Salesforce
Select Dashboards in the top navigation

It will automatically display Dashboards you recently viewed

Click All Dashboards listed on the left of the screen
Select the Dashboard Name to view it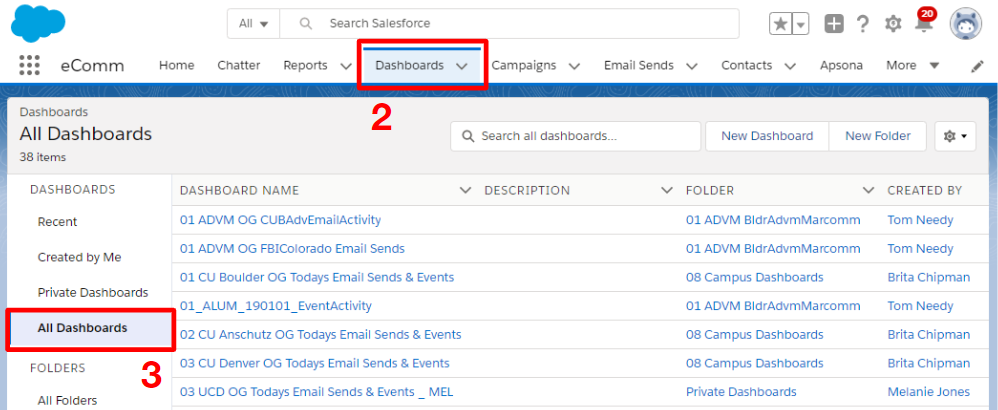 REFRESH Once your Dashboard is open, you might need to click Refresh in the top right corner to get the most up-to-date data.
Don't have any Dashboards? Dashboards are built by eComm specialist based on requests from users. Once created, the Dashboard can be shared with you to view.
Subscribe to Dashboards
Subscribing to Dashboards gets the information to an inbox at a cadence you choose. Follow these steps to subscribe yourself:
Navigate to the Dashboard you wish to subscribe to (instructions above)
In the top right corner, click Subscribe
A popup will allow you to schedule your subscription:

Frequency: Daily/weekly/Monthly
Day(s): Any day of the week
Time: Any time of day, on the hour

Click the blue Save button in the bottom right of the pop-up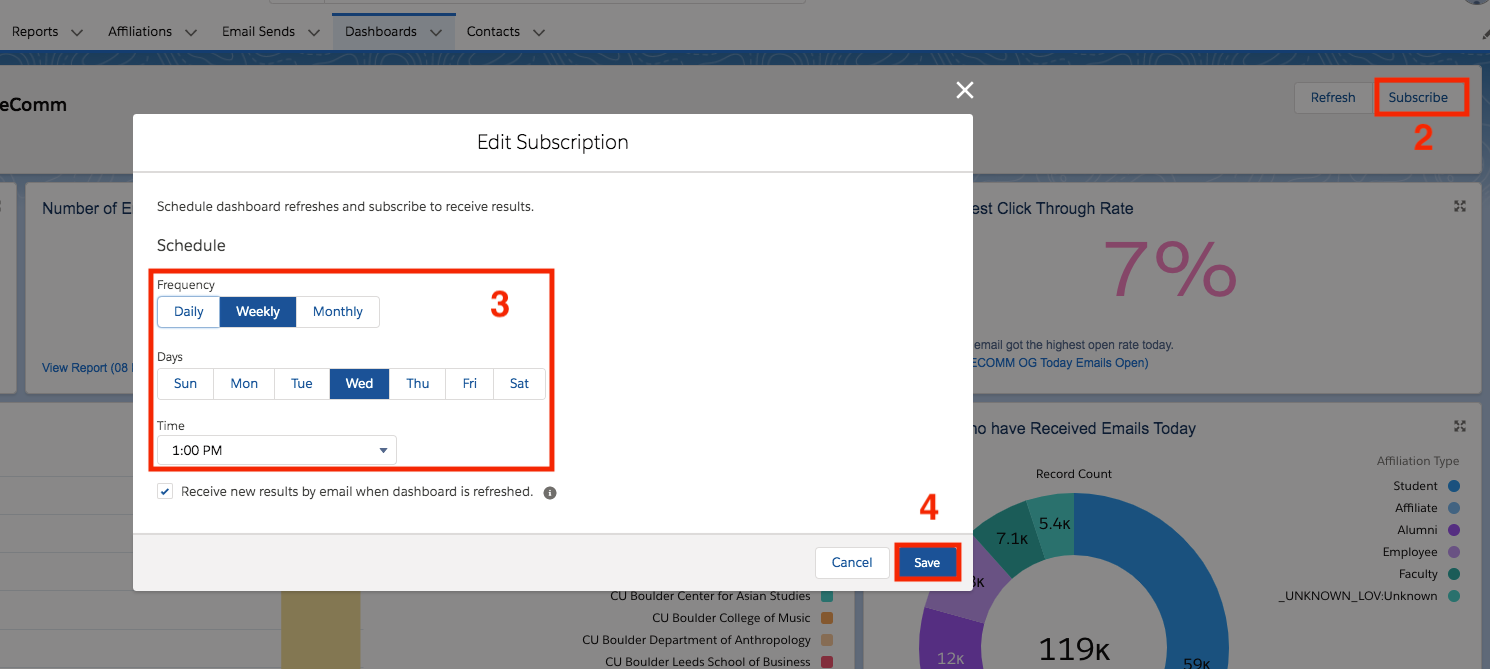 NON-SALESFORCE USERS Do you have a member on your team who is interested in the information on a Dashboard but is NOT a Salesforce user? Subscribe yourself and set up an Outlook forwarding rule to send it along.
LIMITATION Users can subscribe to up to five Dashboards.