Dashboards are an amazing Salesforce tool. They present your unit-specific data in an easily-digestible format that is perfect for sharing a summary of your success with other team members or campus leadership.
Here's an example of the dashboard that appears on the Salesforce homepage: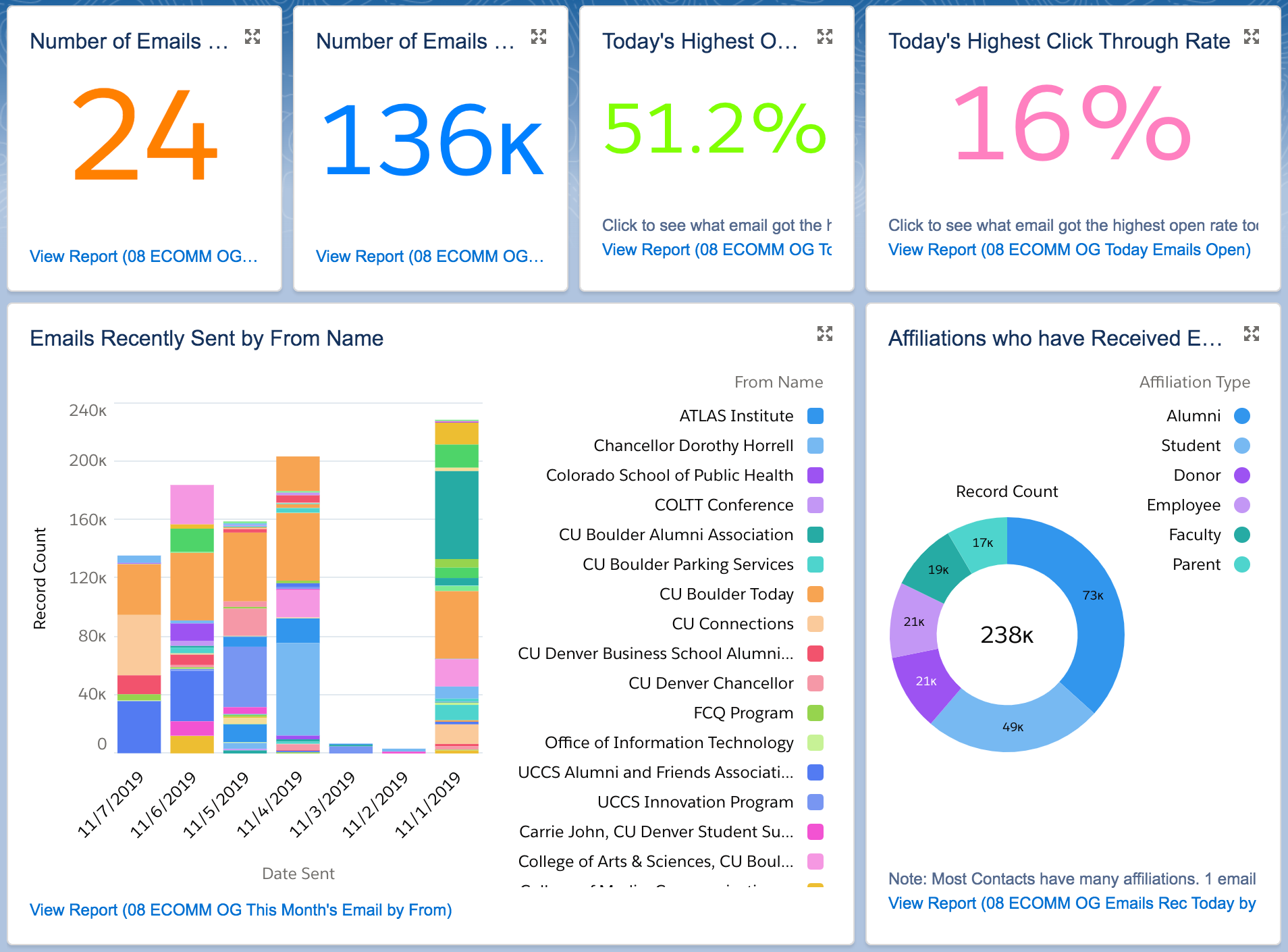 While only eComm Specialists can create dashboards, there are several questions you can ask yourself before meeting with them that can help enable your success:
What am I trying to measure? What question or questions am I trying to answer?
Some examples of dashboard components that might fall into your answers are below.
What's my average open rate this year?
How do different audiences (alumni, employees, students, etc.) engage with my content?
Which audience engages with my content the most?
What days do we most often send messages?
Are our open and click rates improving over time?
Are a lot of contacts unsubscribing from my communications?
When you're ready to start talking about a dashboard for your unit, contact your eComm Specialist.
NOTE FOR ECOMM SPECIALISTS If you need assistance creating dashboards for your units, contact Melanie Jones to get started.