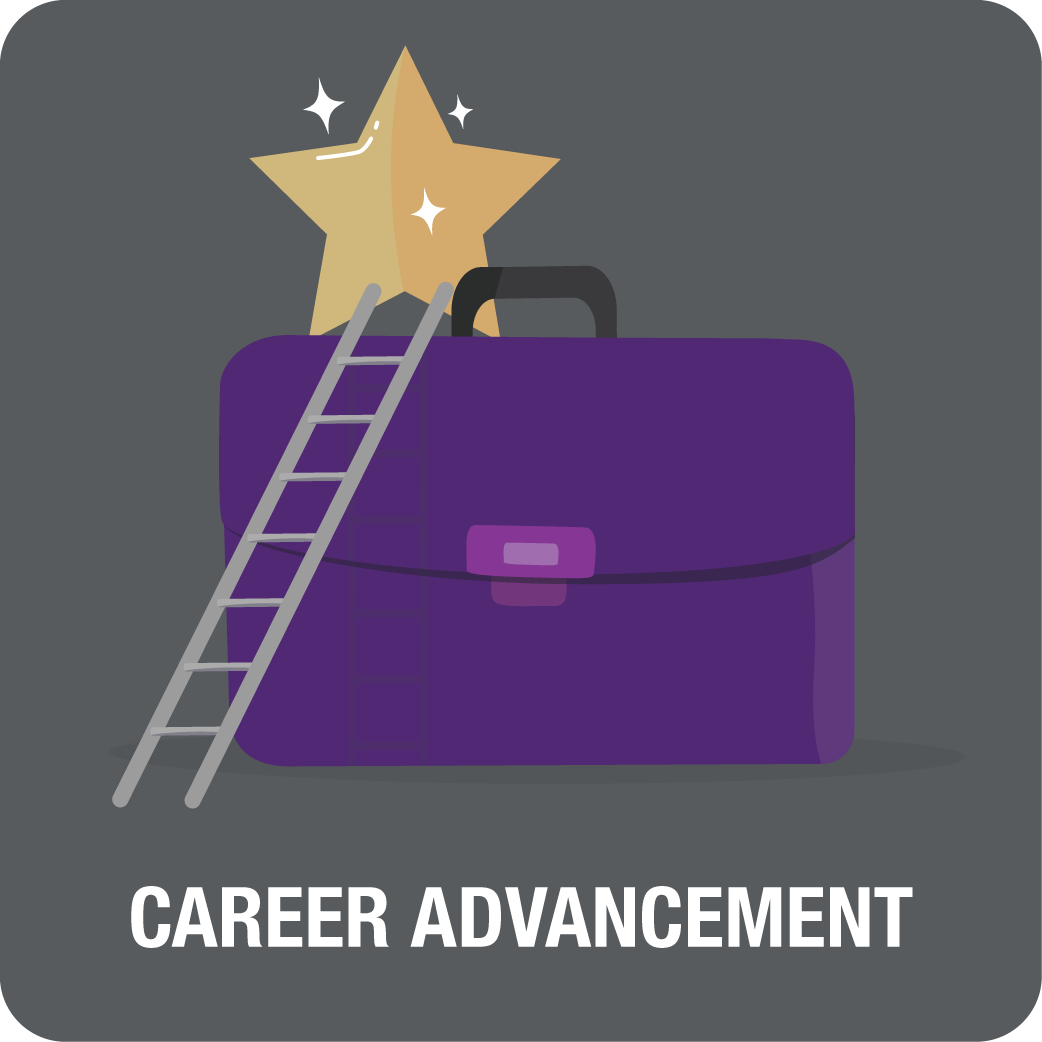 System Administration values employee's growth and creating career advancement opportunities that align with the needs of the organization. Career advancement can happen in different ways at CU System, but is not guaranteed and may depend on business need.
Promotions
A promotion (also referred to as a promotional opportunity or promotional recruitment) exists when an employer has or anticipates a vacancy in an existing or new position that could be considered an employment advancement opportunity for one or more employee(s) in terms of compensation, benefits, status, duties or access to further advancement.
Additionally, a promotion is defined as giving an existing employee a new position, including by changing their title and/or materially changing their authority, duties or opportunities. This includes a lateral job change or a promotion along a fixed, in-line career trajectory for which a current employee is eligible. Promotional opportunities must be announced to all employees to maintain pay and employment advancement transparency. Promotions result in a base building compensation change.
For more details on when to consider and how to submit a promotion, visit the System HR Compensation SharePoint site.