Contact Benefits
Benefits Administration Outreach Offices
---
Location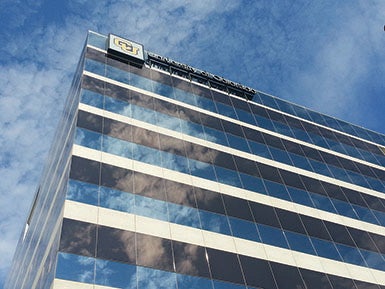 Mailing Address:
Employee Services
University of Colorado
1800 Grant St., Suite 400
Denver, CO 80203
Email Address: Benefits@cu.edu​
Email is distributed throughout the working day and will be responded to within one business day.
Interoffice Mail: Campus Box 400 UCA
Contact Us
Main Phone Number: 303-860-4200
Toll Free Number: 1-855-216-7740 (option 3)
Attention: Benefits counselors are not available from 9 to 11:00 a.m. Fridays.
The current campus appointment schedule and locations are as follows (subject to change):
Anschutz Medical Campus: Building 500, Ground Floor - HR Office - Room NG018B. Available by appointment only.
University of Colorado Boulder: Administrative and Research Center - East Campus, 3100 Marine St., Room A 342. Available Thursdays by appointment only.
University of Colorado Colorado Springs: Contact Employee Services for dates, location and availability.
If you need immediate assistance or want to schedule an appointment, call 303-860-4200 or toll free 1-855-216-7740, or email benefits@cu.edu