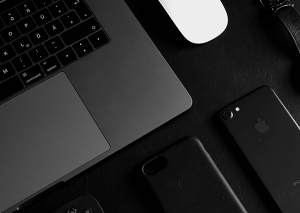 Enterprise-Wide Agreements
System-wide IT agreements are established to provide overall value to campuses and departments. These agreements typically deliver cost savings and other value by leveraging all the University's spend for IT goods and services, and the purchasing activity with these suppliers is streamlined with an efficient, effective, and standardized process across the system. Some of these suppliers have also been identified as strategic IT suppliers – vendors selected to establish product brand standardization across the entire University system. For example, Dell and Apple are strategic IT suppliers and as a result they are the established computer brands for University use. The contract terms and conditions, IT security risk and compliance review, and the review for legal sufficiency within a contract have already been processed and finalized when purchasing from a supplier with a system-wide IT agreement or enterprise license in place, as well as when purchasing from a Strategic IT Supplier.
IT Hardware
Computer hardware includes laptops, desktop computers, servers, storage, network equipment, connected peripherals such as keyboards, mice, headset, monitors and docking stations.
Workplace computers are different from the computers you buy for personal use. Typically, they are designed to operate for much longer hours than a consumer equivalent. They also need to be configured as a University asset to work fully and securely on the University network and with other University Services. Your campus OIT department has a list of "minimum specifications" that are required.
Computer hardware should be ordered directly from the Contracted Suppliers in line with our procurement policy and standards hardware specifications.
By standardizing on a limited number of configurations, the University obtains a larger discount, can create a custom plug-and-play University image for use, and provide a more efficient and consistent level of support at the department level.
Enterprise-Wide Agreement List: IT Hardware
Strategic Catalog Supplier
Description
Term End
Dell
Develops, sells, repairs, and supports computers and related products and services as well as a software reseller.
2/17/2023
Apple
Consumer electronics company that develops hardware, software, and online services.
No end date
RESELLERS
Strategic Catalog Supplier
Description
Term End
CDW
Provider of technology products and services, including hardware and software.
10/30/2023
Newegg
Online retailer of items including computer hardware and consumer electronics.
No end date
Connection Public Sector Solutions
Connection Public Sector Solutions offers special education and government pricing contracts for computer hardware, peripherals, A/V, and IT services.
7/31/2027
University Contracted Suppliers
Dell:
In partnership with Dell, the University has identified configurable standards that include the University's desktop image and are supported by each campus's OIT departments. You can purchase Optiplex desktop computers, Latitude laptop models, Precision workstations, servers, storage, IT peripherals, supplies and accessories.
Apple:
You can order products such as the MacBook Air, MacBook Pro, iPads, Apple software, and other Apple accessories through the Apple Catalog. (Note: CDW can also provide a quote for Apple products. Please email our University representative (contact in the punchout), obtain a quote, and procure through the CDW punchout).
Consumer-based hardware, such as desktops and notebooks from retail stores and online retailers like Best Buy, Amazon, Walmart, Target, and Tiger Direct are not recommended. Please check with your campus OIT support staff prior to buying a non-standard selection.
Other Desktop Hardware:
If the University standards do not meet your needs, please contact the Purchasing Agent responsible for this commodity to discuss options.
PLAN FOR EXTENDED LEAD TIMES: Information technology products are experiencing extended lead times due to current supply chain conditions. Please review lead times and plan accordingly prior to ordering.
Guidelines for purchasing Hardware
These Rules are designed to support and facilitate the educational, research, and public service missions of the University through the acquisitions of Goods and Services by applying best methods and business practices that provide for public confidence in the University. Within the context of the University environment, these Rules ensure a Procurement process of quality and integrity, broad based competition, fair and equal treatment of the business community, increased economy in the Procurement process, and uniform Procurement procedures.
Accessibility
The University of Colorado is committed to making digital life accessible to everyone. The following links will provide additional guidance and resources for digital accessibility on your campus.
Purchase Hardware
The following links are to help University of Colorado faculty, staff, and students purchase hardware and follow their campus guidelines and recommendations. The established method of procurement for laptops and desktops is to purchase through our Dell Catalog through our Marketplace.
Supplier Contact Information
IT Website Sustainability Information
Before you buy — Can you repair or update your current product? Is it available through
the surplus department
?
Look for Energy Star-certified, Electronic Products Environmental Assessment Tool (EPEAT)-registered (preferably Silver or Gold), or re-manufactured/refurbished products.
Use CU Marketplace to find sustainable product offerings from our suppliers. Please see the PSC Sustainable Procurement website for more information, including how to search for EPEAT and Energy Star products in CU Marketplace and supplier catalogs.
Done with your current product? Click the links below for more information regarding the required e-waste collection process for each campus:
EPEAT (Electronic Product Environmental Assessment Tool) is a ranking system that helps customers evaluate computers, notebooks, and monitors based on their environmental attributes. Gold is the highest achievable level followed by Silver, and lastly Bronze.
On our Dell catalog's Standard Configurations page, the EPEAT rating is displayed directly below to product name. Outside our Standard Configurations page, you will find the EPEAT rating in the product description.
You will find EPEAT & ENERGY STAR information on CDW's monitors under "Environmental Standards" if the component meets the minimum standards.
List of Dell Standard Configurations
7090 SFF | i5 Processor, 16GB ram, 256GB SSD
7090 Tower | i5 Processor, 16GB ram, 256GB SSD
7490 AIO | i5 Processor, 16GB ram, 256GB SSD
5420 SS | 14", i5 Processor, 8GB ram, 256GB SSD
5420 | 14", i5 Processor, 16GB ram, 256GB SSD
5320 | 13.3", i5 Processor, 16GB ram, 256GB SSD
7320 | 13.3", i5 Processor, 16GB ram, 256GB SSD
7420 | 14", i5 Processor, 16GB ram, 256GB SSD
7420 2n1 | 14" 2-in-1 Touchscreen, i5 Processor, 16GB ram, 256GB SSD
3560 | 15.6", i5 Processor, 16GB ram, 256GB SSD
5560 | 15.6", i7 Processor, 16GB ram, 256GB SSD
P2222H | 22" Monitor
P2422H | 24" Monitor
P2722H | 27" Monitor
WD 194S dock | 90w Power Delivery - 130w AC
WD 194TBS dock | 130w Power Delivery - 180w AC
DA310 adapter| 7-in-1 USB-C Mobile Adapter
SB512A sound bar | Slim, magnetic, under monitor sound bar
Dell Standard Configurations: The Dell Catalog on the CU Marketplace features several configurations for laptops, desktops, and precision devices as well as monitors, docks, and accessories. Please go to the Dell catalog to review current pricing, specifications, and lead times.