What Have You Done for CU Lately? (CUSP Deadline is April 30)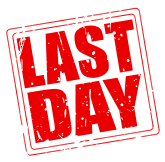 You've had great ideas. You've put them in practice. And now, April 30 is your last day to share your greatness with the CUSP 2015 Program.
When you submit your business process improvements to CUSP -- the CU Shared Practices Program -- you're sharing your story with all of your CU colleagues. And you're making yourself eligible for one of several cash prizes.
After all, multiplying efficiencies and innovations, and recognizing CU employees, is what CUSP is all about.
And April 30 is your deadline: the last day to submit to this year's program.
So take some time today to visit the CUSP website and tell us what you've done for CU. We're waiting to hear from you!