Select Project Transactions By Date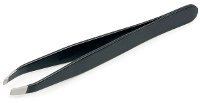 Need to select actuals transactions for a project with precision to the day? Use Project Reports > m-Fin PROJECT ACTUALS DETAIL. It selects transactions using the journal date instead of fiscal year and period.
We don't offer journal date selection on our main detail report, m-Fin FINANCIAL DETAIL, because there is some data where the journal date does not correspond to the fiscal year and accounting period. This is not a concern for actuals data on projects, however.
Example uses: Find transactions that occurred before the project begin date. Find transactions that have occurred since a particular date of significance in the project.