If you are one of the handful of people that used the cms "Denver CIW" K Exhibit report, you are invited to test the m-Fin K EXHIBIT report now available in Cognos QA.
This report is for grant oriented users, showing project net assets as of the beginning of the fiscal year and then subsequent revenues and expenditures, sorting and subtotaling by codes that represent granting agencies.
The new m-Fin report handles changing sponsors differently. The m-Fin report puts all dollars to the current sponsor for a project whereas the cms report put old dollars to the previous sponsor.
cms Sponsor Split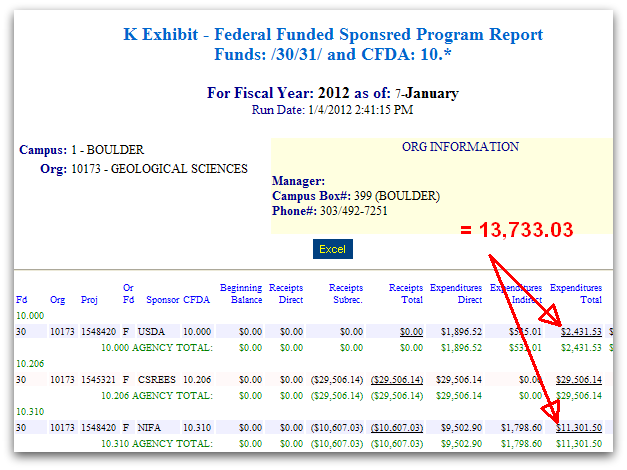 m-Fin Current Sponsor