Custom text
Putting High-Quality Digital Learning Within Reach
<! -- // row inner -->
Custom text
About the Office of Digital Education
The Office of Digital Education lives at the intersection of education and technology. As innovators, it is our goal to actively evolve the ways in which programs are designed, delivered and engaged with. We are passionate about improving access to education and connecting learners of all types with high-quality online degree programs and professional development opportunities.
A Transformational Time for Online Education
We are reimagining the ways a university supports online learning, faculty development and the implementation of technology. As a result, our work has the power to transform the way our world's learners interact with education as well as the way educators connect with students.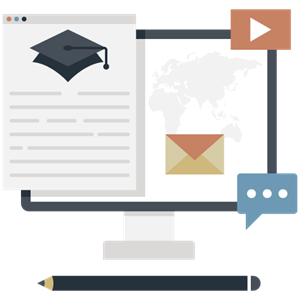 <! -- // row inner -->

<! -- // row inner -->
Custom text
Our Mission
Put high-quality digital learning within reach.
Custom text
Our Values
Quality
We approach our work and everything we do with a goal to achieve the highest level of excellence in our outcomes. We want to be the standard for which other universities, programs and teams measure themselves against. We want to define what matters in digital education.
Custom text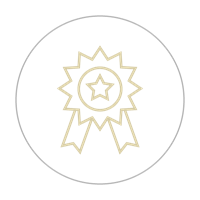 <! -- // row inner -->
Custom text
Our Vision
Improve lives through education.
Custom text
Collaboration
We. Us. Our. Our collaboration extends across our internal teams and external partners as well as the distinct campuses we serve. We are unified and connected in our mission. Members of our team serve different functions but we partner, communicate and participate to create clarity and alignment. Together we are working towards a common goal.
Custom text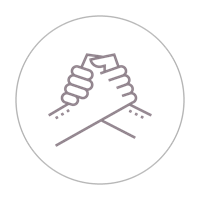 <! -- // row inner -->
Custom text
Innovation
Collectively we push for more by utilizing technologies to transform education and learning. We do not accept the status quo. We work hard to push the boundaries of what is possible in our areas of expertise with the common goal of improving lives through our work.
Custom text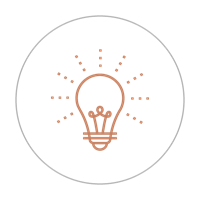 <! -- // row inner -->

<! -- // row inner -->
Custom text
High Quality
To continuously pursue and implement high-quality digital education and practices.
Custom text
Access
To broaden access and increase student learning and success in higher education.
Custom text
Partnership
To collaborate with our faculty, schools and college leadership to create and apply quality online programs that help us advance inclusive 21st-century digital education.
Custom text
Model in Education
To enable our campuses to be widely recognized as leaders in providing innovative online education pathways and an exceptional student experience.
<! -- // row inner -->

<! -- // row inner -->
Custom text
Looking for CU Online?
Click the button below for more information about CU online and our fully online bachelor's, master's, doctorate and certificate programs.
<! -- // row inner -->

<! -- // row inner -->