Why?
Why?

Why?
WHY?
CU is on a path to develop a holistic view of the constituent; the CRM Community site will be an environment for knowledge sharing, collaboration, education, and communication that is supportive and inclusive as we build our processes and tools.
What?
What?

What?
WHAT?
Leverage this site to gain an understanding of what's currently underway on the CU-Wide CRM initiative. As we move forward, you can expect this site to contain CU-wide information about how we are building the 360-degree view of the constituent.

When?
When?

When?
WHEN?
CRM teams will develop a strategy and technical architecture for recruitment, admissions, student experience, advising, advancement, and alumni engagement. Over time, legacy instances will retire in favor of a modern, scalable platform to accomodate evolving needs.
<! -- // row inner -->
What is CRM in Higher Education?
What is CRM in
Higher Ed?
Constituent relationship management systems in higher education use technology to streamline and manage an institution's relationship with prospective students, current students, faculty, staff, alumni, donors, and others who interact with the institution. The rich data CRM captures helps institutions to drive more efficient and effective service by providing real-time numbers, data, graphs and trends at the macro level while allowing the use of vast data to personalize and customize communications and interactions.
CRM in Higher Ed
CRM in Higher Ed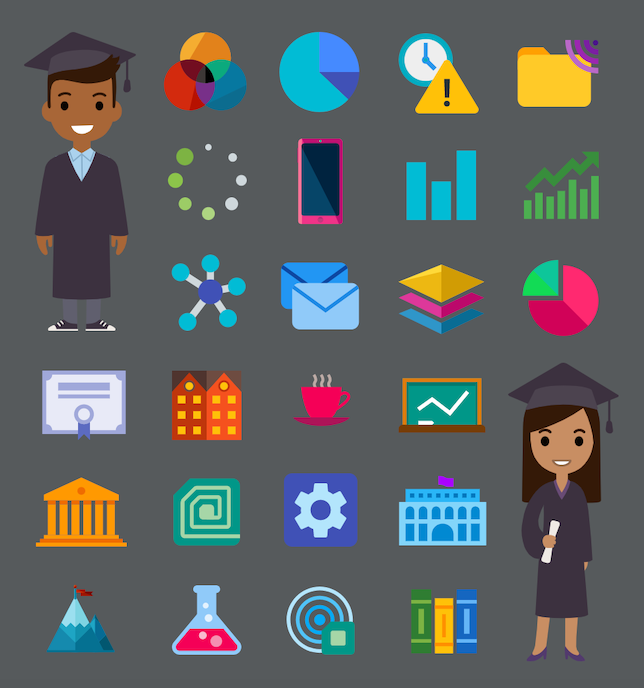 <! -- // row inner -->
CRM Lifecycle
CRM Lifecycle
What is the
CRM Lifecycle?
The full constituent lifecycle represents a variety of touchpoints that occur during a constituent's relationship with CU. From the first inquiry about a program to advising, career readiness, graduation and beyond, CRM allows CU to meet and communicate with constituents based on where they are on their journey.
CRM in Action
CRM Lifecycle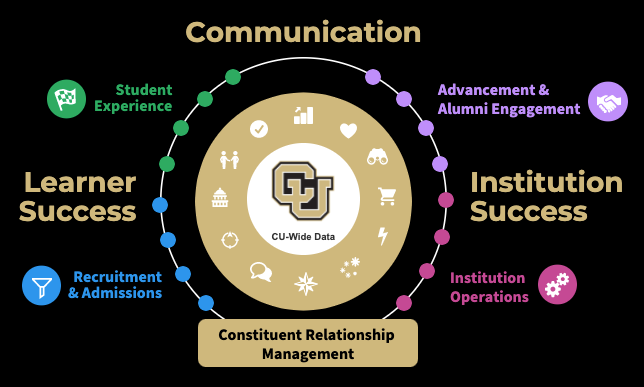 <! -- // row inner -->
Have Questions?
Custom text
Have questions?
Get Answers.
We know that a project of this scope might leave you with questions. How does this work affect me and my role? How can I get involved? We're here to help.
Question Image
Custom text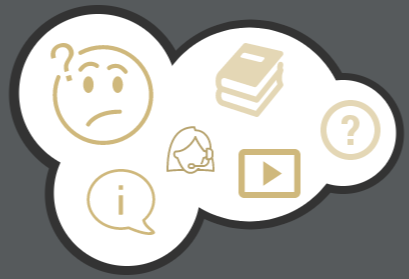 <! -- // row inner -->