System eComm Team | Non-Licensed User Resources
Submit the form for your communication(Email or Event) 2+ weeks prior to your desired delivery date.
Has eComm helped you with this project before, such as an annual event? Ask Melanie Jones to provide an overview of what was done last year for you to build off of.
​​
Melanie Jones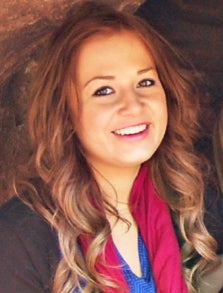 eComm Training Manager
melanie.jones@cu.edu
303-860-5737
Open Office Hours
Open house! Drop by for anything.

Monday | Noon - 4 PM
Tuesday | 8 AM - 4 PM
Scheduled Meetings
Send an invite to meet. My Outlook calendar is up-to-date.

Monday | 8 AM - Noon
Thursday | Noon - 4 PM
Unavailable
Working, do not disturb.

Wednesday | 8 AM - 4 PM
Thursday | 8 AM - Noon
Friday | 8 AM - 4 PM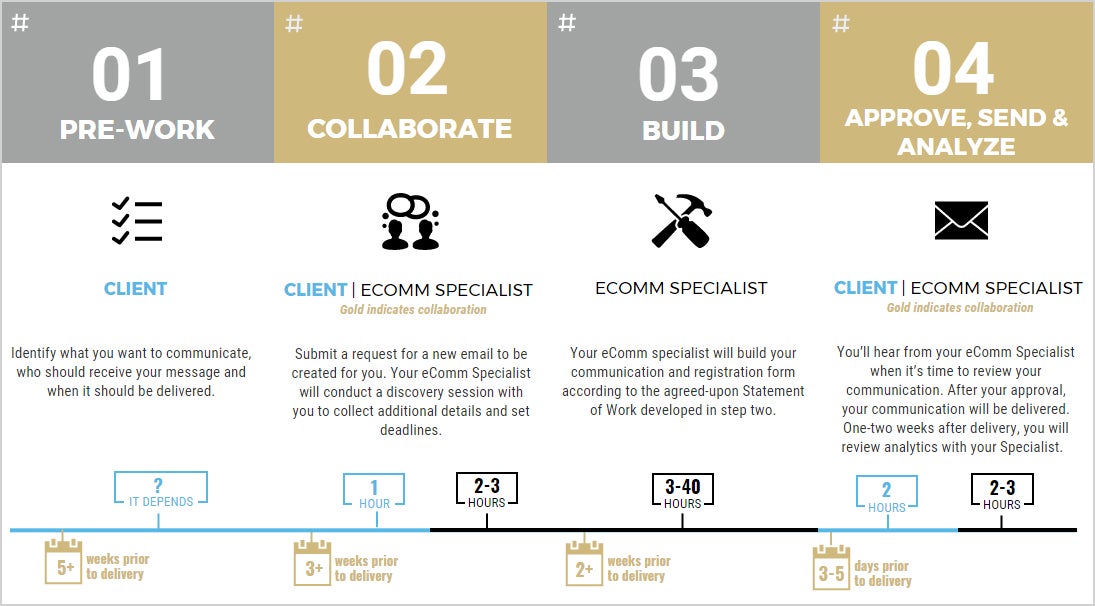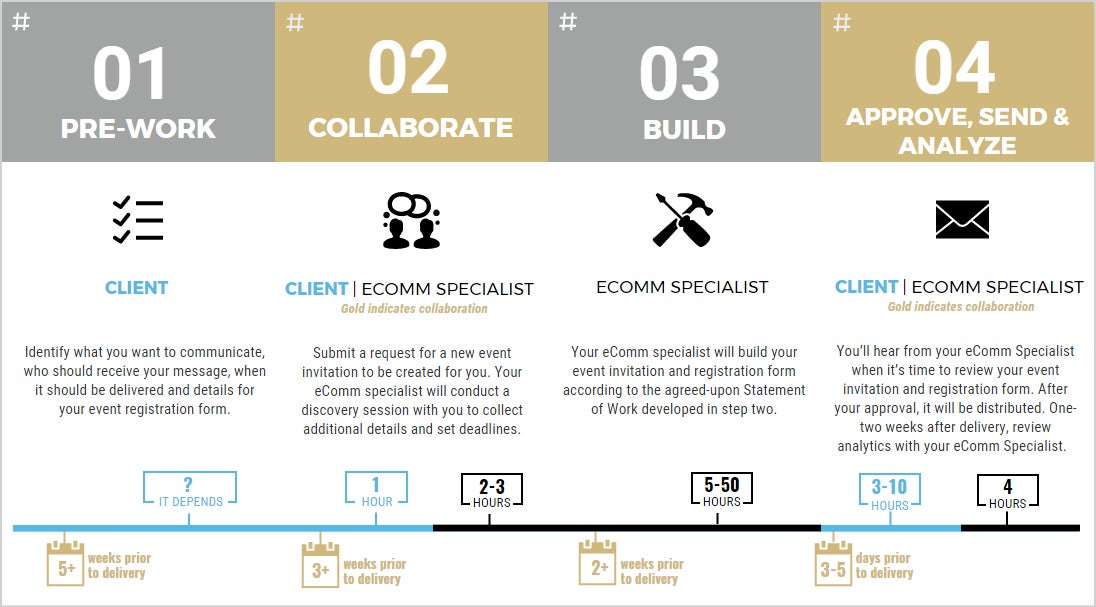 Email Checklist
Event Checklist
Submit Event Form
Submit Email Form
Calendar
​Login
Invitee Management | Update, modify, and cancel registrations