Welcome To 10.2.1

Posted on Friday 25 Jul 2014 by Carl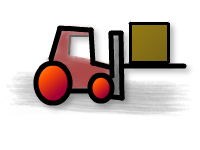 CU is now running Cognos 10.2.1 in production. My thanks to UIS/IRM's Molly Doyle for doing so much to ensure a smooth production upgrade, and I know there are others in UIS who are backing her up, making her look good. Thanks also to OUC's Sarju Khadka and Ryan Day for testing and troubleshooting.
If you do not notice any difference at all, Cognos looks exactly the same, you might still have some of the prior Cognos in your browser's cache. Do ctrl-f5 and then also ctrl-shift-f5. If you find something is not working as it should, contact Finprohelp (chat, e-mail, or phone).
Known issues
10am Fri 25 Jul 2014 We have one known issue at this time.
QFS-ERR-0141 This report service is configured as 64-bit… This error occasionally occurs on MSExcel output types or upon use of the Cognos previous report button. A work-around for the previous report button is to use the web browser back button instead. We have not found a work-around for MSExcel output. You can run the report again but the error might happen again. UIS/IRM is working with IBM to find a solution.