Serving the University of Colorado's Financial Needs
University of Colorado DUN IDs and Employer IDs
CU names Dan J. Wilson treasurer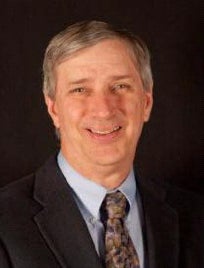 Board of Regents elects longtime education finance professional to direct CU investments, debt management
DENVER – The University of Colorado Board of Regents has selected Dan J. Wilson as CU's new treasurer, who directs the stewardship and management of the university's financial resources.
Read more>
Card-Accepting Merchant Guidelines
The Treasurer's Office, in conjunction with each of the University's campuses, has drawn up requirements and guidelines for University units wishing to accept card payments (debit, credit and prepaid cards) for the purchase of goods, services or activities. A good place to start is with these two documents
Please contact us directly for more information about payment card acceptance.
Donations to the University
Donations and gifts are accepted for the benefit of the University by the University of Colorado Foundation, Inc. If you would like to make a donation, or just learn more, please visit the CU Foundation's website.
University Technology Transfer
The website of System Technology Transfer. Links to other related departments: www.cu.edu/techtransfer
Campus Bursar Offices