Set Teams quiet hours for better work/life balance on mobile app
Having the Teams app on your phone allows you to answer work concerns anytime, anywhere. But this means that your work hours can flow into your personal life hours. Teams' quiet hours feature, available only on the mobile application, allows you to specify the hours and days you want to be notified of new messages. For instance, if your workdays end at 5 p.m. and start at 7 a.m., turning on quiet hours from 5 p.m. to 7 a.m. will prevent you from being disturbed during those hours.
Turn quiet hours/days on using the following steps:
Open the Teams app and click on the navigation menu on the top left.
Click Notifications.
Click on the bell icon under Block notifications identified as During quiet time in the middle of the screen.
After you click quite hours, you will have the option to turn it on and a separate option to turn on quiet days
Once you turn on quiet hours, you can set the times you do not want to receive notifications.
Quite days also allows you to choose specific days to keep notifications off.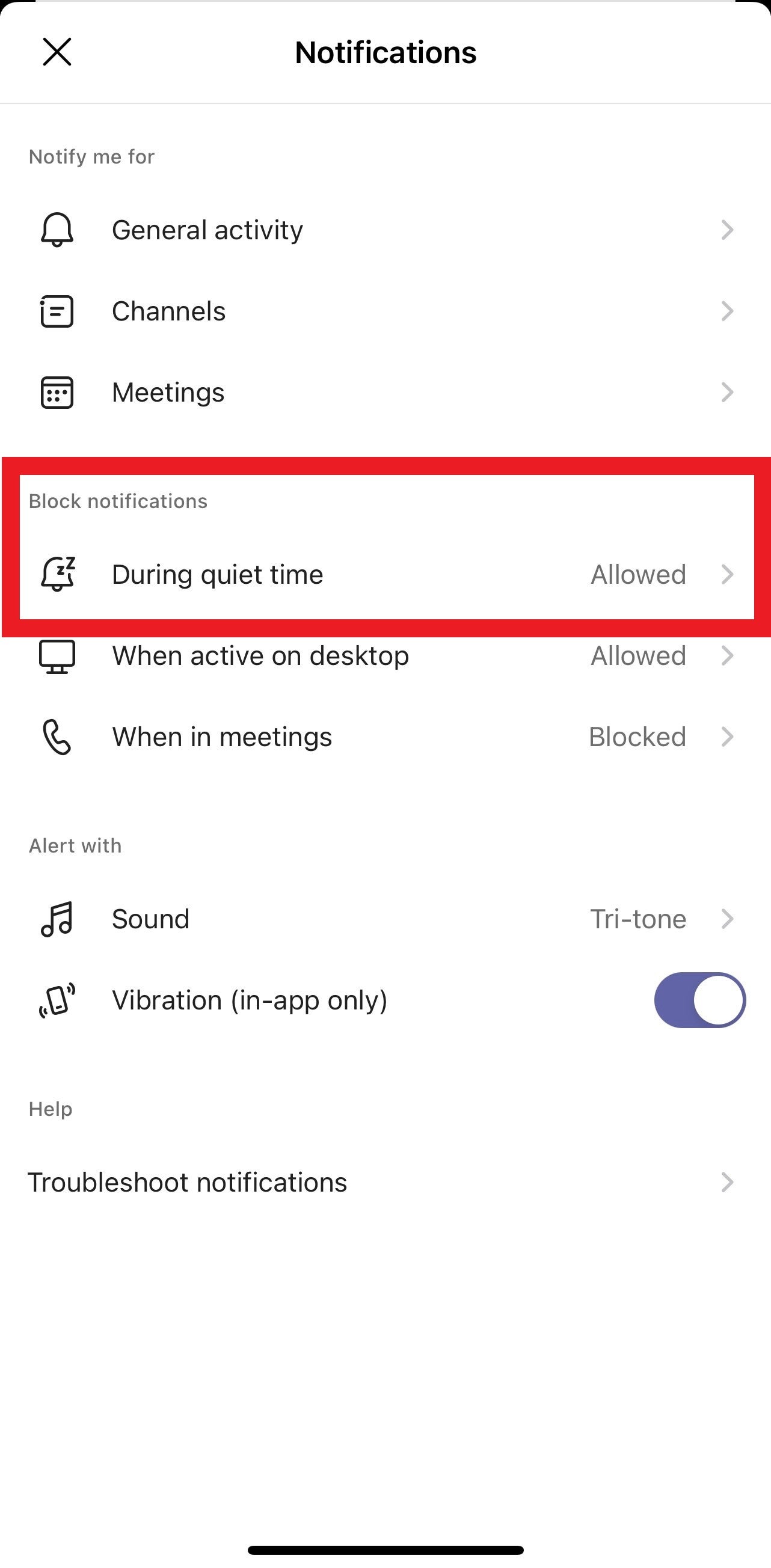 HAVE A SUGGESTION FOR A TECH TIP TOPIC? LET US KNOW!