Getting started with OneNote
Microsoft OneNote is a program that enables users to take notes, draw, keep to-do lists and collaborate with others. All University of Colorado System Administration employees have access to OneNote through their Microsoft 365 account.
To access Microsoft OneNote on your desktop, just type OneNote in the search field of your Windows task bar.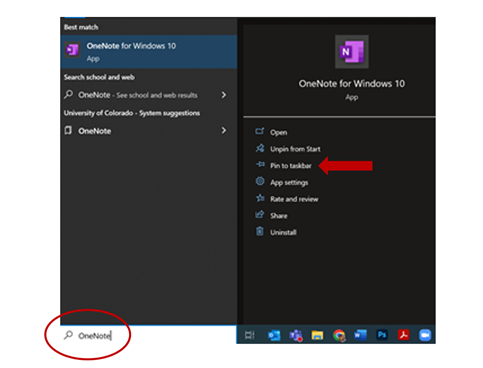 There is also an option to pin OneNote to your taskbar in the menu that pops up (see arrow).
One of the best features of OneNote is having access to your notes from any device at any time. OneNote has a consistent interface that works the same on Windows, Mac, iOs and Android
Log in to Office.com with your university email address and password. Duo verification may be required.
Look for the OneNote icon on the left-hand menu.
If you don't see the icon, select Apps at the bottom of the menu.
A menu of additional Microsoft applications will open. Select OneNote.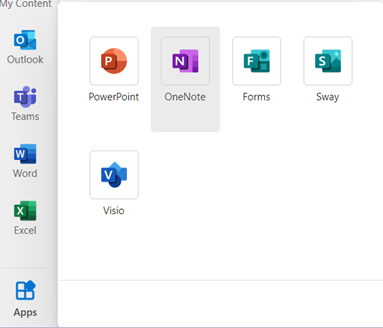 5. You can opt to create a new notebook by selecting + New notebook or open any notebook previously created by or shared with your account.

Learn more about using OneNote from Microsoft.