Watch the video
Report Purpose:
To view all transactions for revenue/expense and balance sheet accounts with additional features and options not available in m-Fin Financial Detail, such as:

- the option to run transactions by specific journal Source Code, such as 'PET" for Payroll Expense Transfers.

- the option to isolate BAE codes in a single click.

- the ability to build the journal line description when there is data from CU's Concur expense system, breaking apart the employee name and expense desciption for easier sorting.
Sample Report: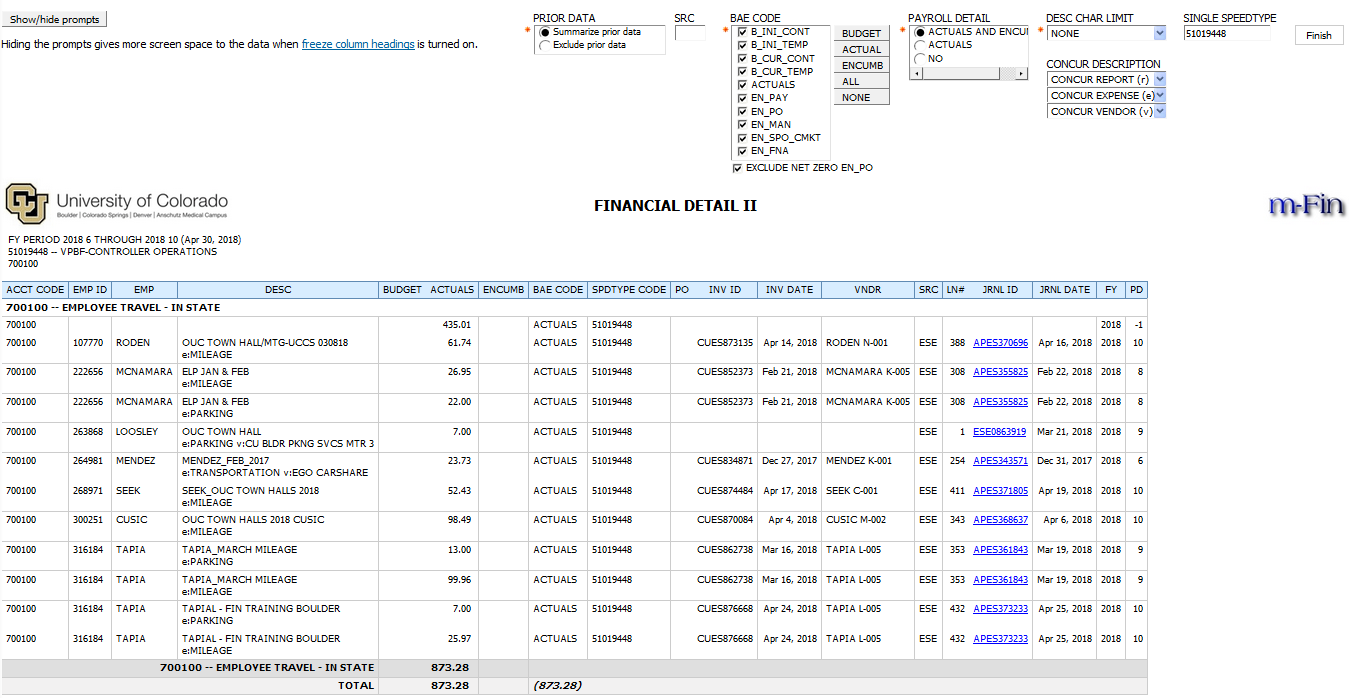 Questions & Feedback