Senator Bennet and FDA Commissioner Gottlieb visit CU Anschutz Medical Campus
In August, the CU Anschutz Medical Campus played host to Senator Michael Bennet and Food and Drug Administration (FDA) Commissioner Scott Gottlieb for a day of tours and discussions on a number of important topics in healthcare. The day included a press conference with Senator Bennet, Commissioner Gottlieb, Children's Hospital Colorado CEO Jena Hausmann, and Dr. Lia Gore to celebrate the RACE for Children Act (S. 456), which was recently signed into law. The legislation will clear the way for the FDA to approve more adult cancer therapies for pediatric use.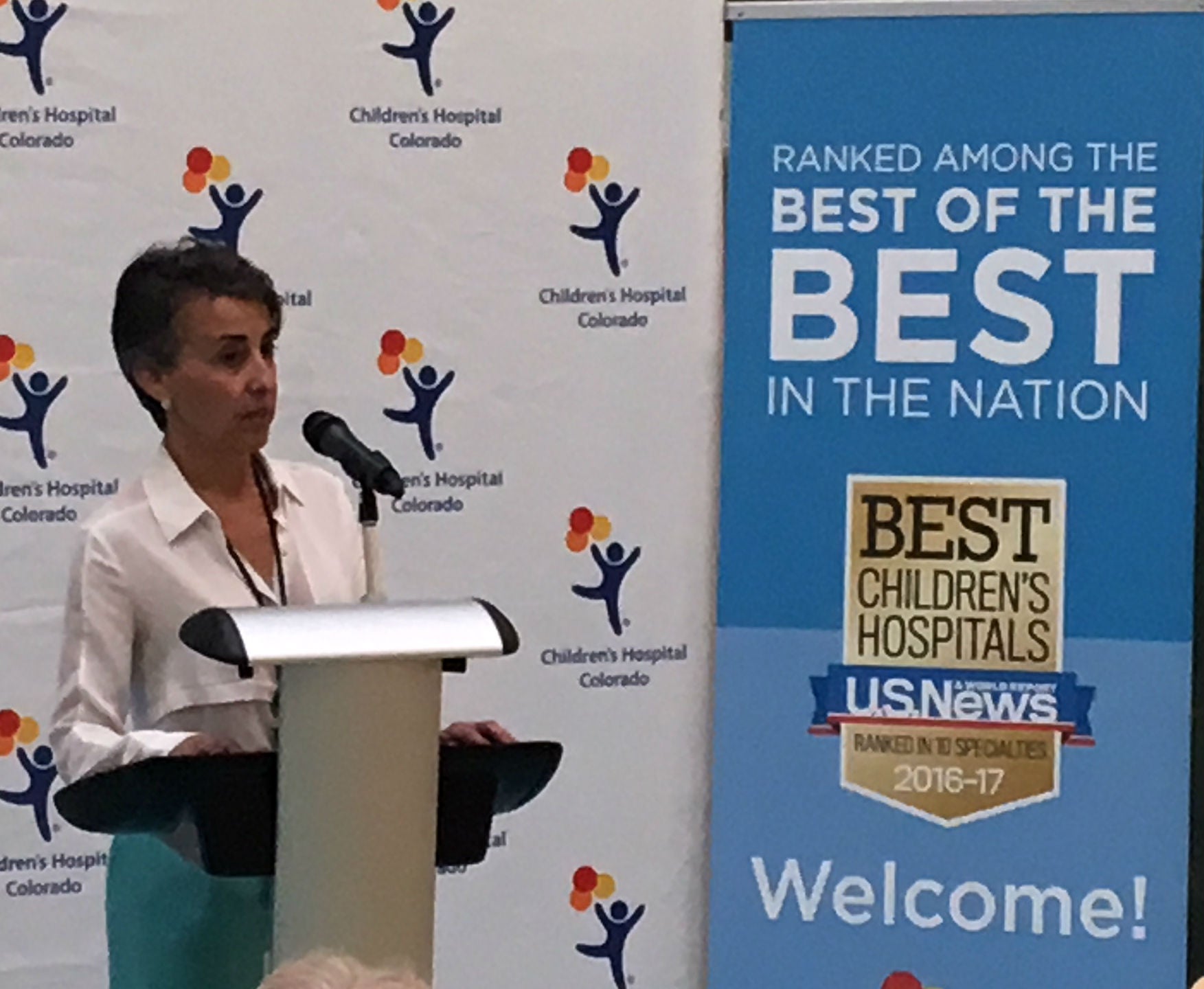 Office of Government Relations
In the morning, CU Anschutz Medical Campus and the Colorado BioScience Association (CBSA) cohosted a roundtable for the Senator and Commissioner with CU faculty leaders and bioscience CEOs from across the state. CU Anschutz Medical Campus Chancellor Don Elliman and CBSA's CEO April Giles joined the Senator and Commissioner in leading a discussion about how the FDA can best meet the challenges of regulating innovative cures, therapies and devices.
Office of Government Relations
Later in the day, Senator Bennet and Commissioner Gottlieb toured the University of Colorado Hospital Emergency Department. UC Health CEO Liz Concordia, Emergency Department Chair Rich Zane, and Dr. Jason Hoppe gave the Senator and Commissioner an update on efforts to reduce unnecessary opioid prescribing and respond to the challenges of handling patients facing a crisis related to substance abuse. Afterwards, the Senator and Commissioner toured CeDAR - the Center for Dependency, Addiction, and Rehabilitation, where they met with members of the Colorado Consortium for Prescription Drug Abuse Prevention to discuss potential public policy solutions to the opioid crisis as well as some of the efforts currently underway to improve access to treatment in rural and underserved parts of Colorado.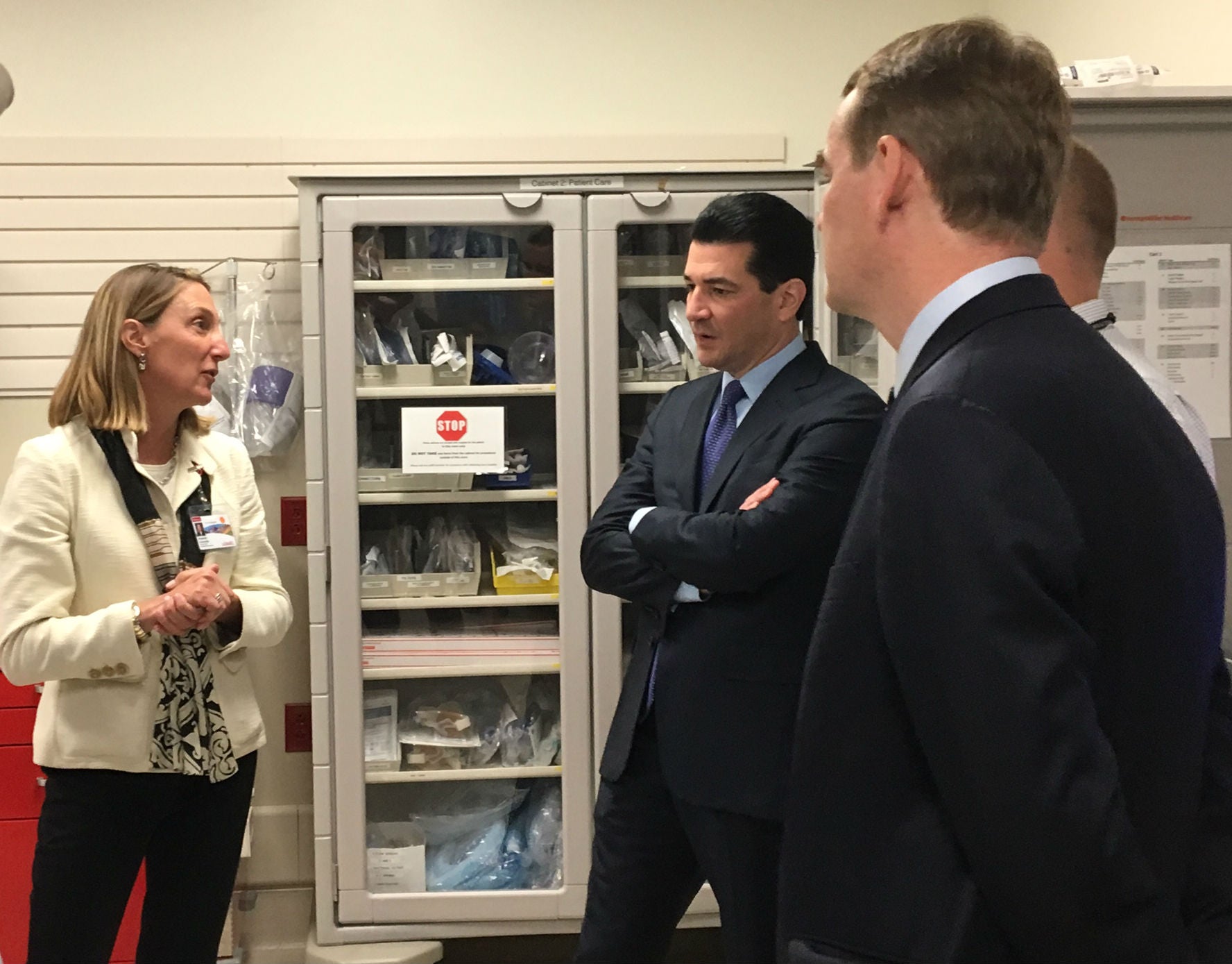 Office of Government Relations