Denver Office
1800 Grant Street
Suite 800
Denver, Colorado 80203
Phone: 303-246-7040
Washington, DC Office
1101 14th Street NW
Suite 1210
Washington, DC 20005
Phone: 303-495-9624
FEDERAL RELATIONS TEAM
Natalie Barry, Director of Federal Relations and Operations
Heather Bené, Associate Vice President of Research and Federal Policy
Annie Larson, Assistant Vice President of Federal Relations and Outreach
Brett Roude, Assistant Vice President of Federal Relations and Health Policy
STATE RELATIONS TEAM
Patricia Garber, State Relations Coordinator
Aaron Greco, Senior Advisor for State Relations and Public Policy
Rebecca Massey, Senior Advisor for State Relations & Public Policy
Angela Rennick, Director of State Relations
Heather Retzko, Senior Associate Vice President of State Relations
OUTREACH & ENGAGEMENT TEAM
Christina Beck, Program Director of Outreach & Engagement
Contact:
Phone: 303-860-5605
Christina.Beck@cu.edu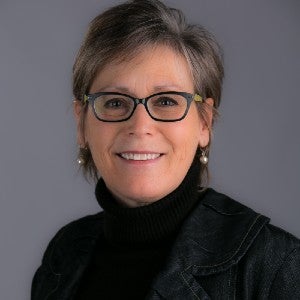 Tony Salazar, Assistant Vice President of Engagement
Contact:
Phone: 303-860-5622
Tony.Salazar@cu.edu
Bio:
Tony Salazar is the Assistant Vice President of Engagement, leading the Office of Engagement, for the President's Office at the University of Colorado. Tony is responsible for leading initial outreach and continued engagement efforts that strategically build and sustain relationships with key constituents in communities across Colorado and beyond.
Tony is an experienced non-profit and for-profit C-suite executive. Tony served as the Chief Affiliate Officer for the NEA Member Benefits Corporation, an affinity marketing company based in Gaithersburg, Maryland. Tony also served as the Executive Director of the Colorado Education Association (CEA), the state's largest labor union with over 38,000 members at the time.
Tony began his career as a Policy Analyst at Colorado Legislative Council, a non-partisan support office for the Colorado state legislature. Later in his career, Tony served as an education lobbyist for CEA, where he also managed successful ballot issue and candidate campaigns.
Tony is the Board President of the Latin American Educational Foundation, a 72-year-old, Denver-based scholarship organization for Latino youth. Tony also serves on the board of directors for the South Metro Denver Chamber of Commerce, and the Fitzsimons Innovation Community. In addition, Tony serves on the board of advisors for the CU Denver Business School. Prior to taking his current role at CU, Tony was on the University of Northern Colorado's Board of Trustees for two terms as a gubernatorial appointee.
Tony is a northwest Denver native and fifth-generation Coloradan. Tony received a full scholarship to attend the University of Denver, as a first-generation college student, where he graduated with Honors. Tony is also a 2018 graduate of the Latino Leadership Institute Fellowship and a 2021 graduate of Leadership Denver.
Hear Tony discuss how CU Engagement Builds Relationships that Meet the State's Needs with CU on the Air Podcast here.