What makes Aurora a great place to live?
With more than 6,000 acres of open space, Aurora is home to more than 100 parks, three public reservoirs and seven public golf courses. Morrison Nature Center, a protected habitat for wildlife, connects to the Sand Creek Greenway trail for hiking within the city. Residents enjoy fishing, boating and picnicking at the Aurora and Quincy Reservoirs and strolling along the boardwalk and butterfly garden of Jewell Wetland.
Arts and culture opportunities abound in Aurora. Attend an event at the Aurora Symphony Orchestra at the Fox Arts Center, which holds year-round performances. In the heart of the city's municipal district, the Aurora History Museum features a permanent exhibit and two rotating galleries.
CITY OVERVIEW: AURORA
Population: 386,261
Median household income: $69,235
Median home value: $343,000
Median gross rent 2015-2019: $1,617
Average commute: 28.5 min
Data from Data USA and the U.S. Census
Awards & Recognition
Ranked No. 1 Best Large Cities for Women in the Workforce from NerdWallet Finance
Debuted at No. 10 in ParkScore's Best Park Systems in the United States from the Trust for Public Land
Among 100 Best Communities for Young People – America's Promise Alliance
Awarded Honorable Mention City Livability Award – U.S. Conference of Mayors
Won Top Innovator Award in Operations for Aurora Public Library – Urban Library Council
Local Schools
Families in Aurora have the opportunity to find public and private schools for their child's primary education.
Family-Friendly Activities
Aurora is only a few minutes away from downtown Denver, and there is no lack on fun, interactive activities you and your family can enjoy. Take the kids along from some cultural learning at the Aurora Symphony Orchestra, the city's volunteer ensemble providing performances in artists such as Gershwin or performances of "The Nutcracker." If you're looking to grace the stage yourself, the Aurora Fox Arts Center offers drama classes for ages 4 all the way up to adults. You can watch performances from talented artists each theatre season.
Within Aurora, the family can enjoy trails and open space throughout the city. Aurora is home to the Rocky Mountain Arsenal Wildlife Refuge. Previously a location for government testing, this rehabilitated land now includes 10 miles of hiking trails, fishing and more than 330 species living on the sanctuary including bison, deer, white pelicans, coyotes and more.
After enjoying one of Colorado's many historical sites, take your curiosity to the Wings Over the Rockies Air & Space Museum. Inside, pretend to fly a plane through the skies in one of many flight simulators or explore the many aircraft, space vehicles, artifacts, military uniforms and more.
Faculty Housing Assistance Program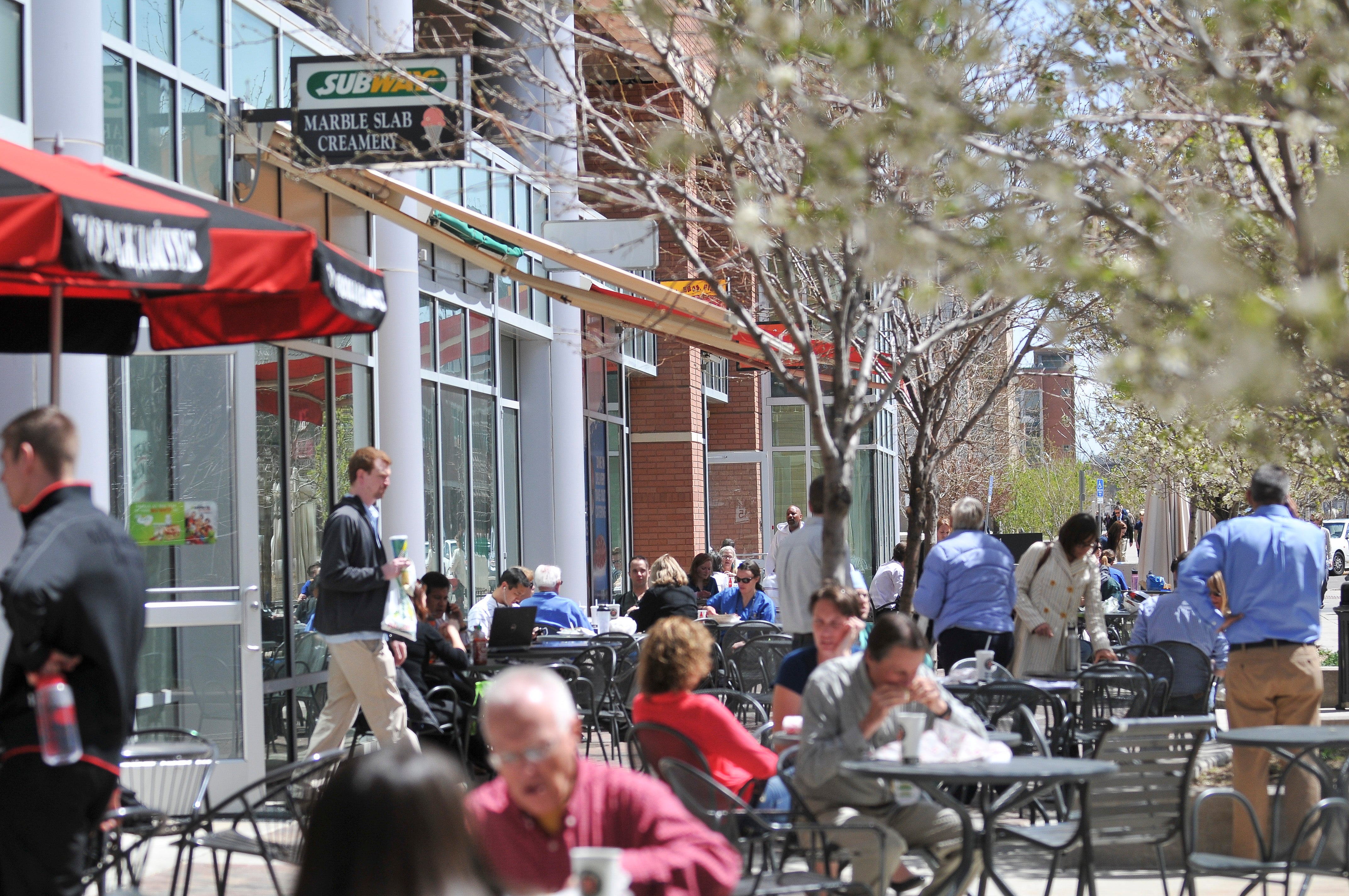 Colorado: Adventures indoors and out
Whether you're a city or outdoors person – or a mix of both – Colorado is your playground.
With a mild climate and plenty of sunshine, Colorado residents relish their time outdoors. The numbers speak for themselves: Colorado boasts four national parks, two national recreation areas, three national historical trails, 11 national forests, 44 state parks and 323 state wildlife areas and 53 of the Rocky Mountains' tallest peaks. Breathtaking ski resorts and hiking trails continue to spellbind visitors and long-time Coloradoans alike.
Colorado's urban life offers endless recreation opportunities, too. A cultural hub, Denver is home to seven professional sports teams and the Denver Performing Arts Center—the largest facility of its kind.
---
Explore Nearby Cities
Preview nearby cities and towns that offer an average commute of less than 30 minutes.
Living In Centennial

Population
Median Household Income
Median Home Value
Median Gross Rent Between 2015-2019
Average Commute
110,218
$109,324
$433,800
$1,740
23.4 min
Living In Littleton

Population
Median Household Income
Median Home Value
Median Gross Rent Between 2015-2019
Average Commute
47,989
$76,015
$410,900
$1,286
23.9 min
Living In Glendale

Population
Median Household Income
Median Home Value
Median Gross Rent Between 2015-2019
Average Commute
5,177
$56,557
$265,000
$1,349
23.7 min
Living In Parker

Population
Median Household Income
Median Home Value
Median Gross Rent Between 2015-2019
Average Commute
54,352
$110,934
$420,000
$1,610
24.1 min
Living In Lone Tree

Population
Median Household Income
Median Home Value
Median Gross Rent Between 2015-2019
Average Commute
12,923
$120,392
$634,000
$1,724
19.7 min