With more than 6,000 acres of open space, Aurora is home to more than 100 parks, three public reservoirs and seven public golf courses. Morrison Nature Center, a protected habitat for wildlife, connects to the Sand Creek Greenway Trail for hiking within the city. Residents enjoy fishing, boating and picnicking at the Aurora and Quincy Reservoirs and strolling along the boardwalk and butterfly garden of Jewell Wetland.
Arts and culture opportunities abound in Aurora. Attend an event at the Aurora Symphony Orchestra or the Fox Arts Center, which put on performances year round. In the heart of the city's municipal district, the Aurora History Museum features a permanent exhibit and two rotating galleries.
Awards and recognition
Ranked No. 1 Best Large Cities for Women in the Workforce from NerdWallet Finance
Debuted at No. 10 in ParkScore's Best Park Systems in the United States from the Trust for Public Land
Among 100 Best Communities for Young People – America's Promise Alliance
Awarded Honorable Mention City Livability Award – U.S. Conference of Mayors
Won Top Innovator Award in Operations for Aurora Public Library – Urban Library Council
By The Numbers
Population: 345,803
Median household income: $49,142
Median home value: $176,200
Median rent: $987
Average commute: 24.8 minutes
Explore Neighborhoods, schools and hospitals
GETTING AROUND TOWN
RTD is Aurora's public transit authority. With more than 30 miles of tracks and 36 stations, the light rail system extends into the city and suburbs, supplemented by RTD's extensive bus system. Those living within an RTD district can also enjoy the many Park-n-Ride stations that provide free and paid parking for RTD customers.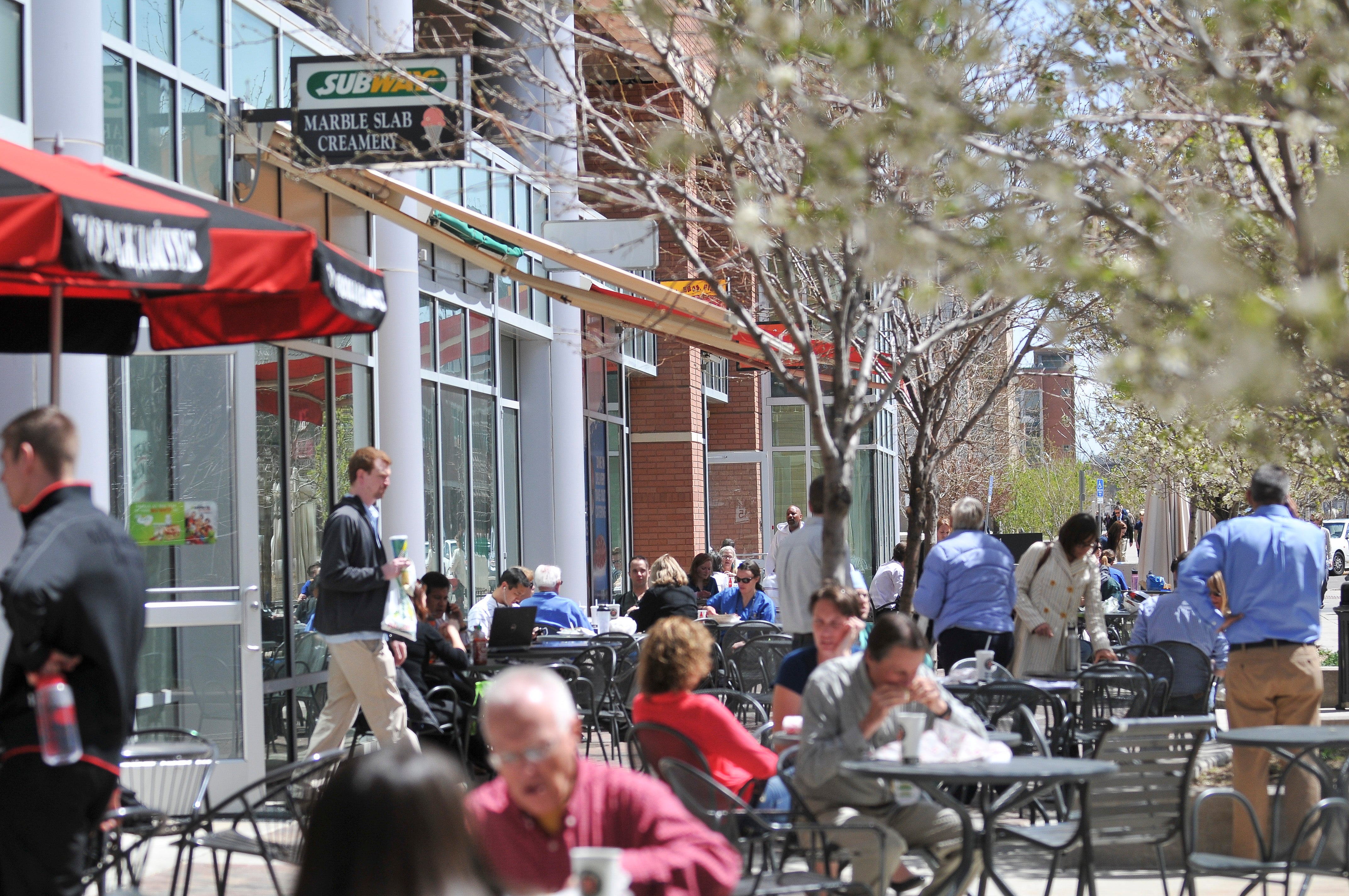 Colorado: Adventures indoors and out
Whether you're a city or outdoors person – or a mix of both – Colorado is your playground.
With a mild climate and plenty of sunshine, Colorado residents relish their time outdoors. The numbers speak for themselves: Colorado boasts four national parks, two national recreation areas, three national historical trails, 11 national forests, 44 state parks and 323 state wildlife areas and 30 of the Rocky Mountains' highest peaks. Breathtaking ski resorts and hiking trails continue to spellbind visitors and long-time Coloradoans alike.
Colorado's urban life offers endless recreation opportunities, too. A cultural hub, Denver is home to seven professional sports teams and the Denver Performing Arts Center—the largest facility of its kind.