President Kennedy attends Colorado Competitive Council (C3) Trip
CU President Mark Kennedy and VP Tanya Kelly-Bowry attended the Colorado Competitive Council (C3) tour with Reps. Colin Larson (R-Littleton), Kerry Tipper (D-Lakewood), Shannon Bird (D-Westminster), Marc Snyder (D-Colorado Springs), Tim Geitner (R-Falcon), Tom Sullivan (D-Aurora), Bri Buentello (D-Pueblo) and Senators Dennis Hisey (R-Fountain) and Rob Woodward (R-Loveland). The November 12 tour included stops at family owned businesses, a conversation about education and K12 funding at Chatfield High School, and a visit to CityScape, a senior apartment community that was the first affordable housing ever in Belmar.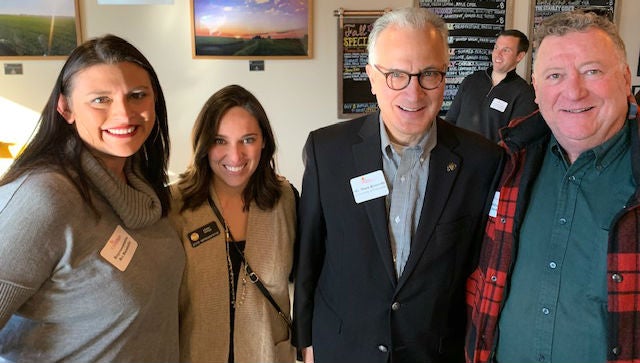 Office of Government Relations
CU Boulder Law School Hosts U.S. House Judiciary Subcommittee Field Hearing
CU Boulder hosted the U.S. House Judiciary Subcommittee on Antitrust, Commercial and Administrative Law for a field hearing at the CU Law School on January 17. Colorado Congressmen Joe Neguse and Ken Buck, who serve on the subcommittee, participated in the hearing, along with Chairman David Cicilline (D-RI) and Congressman Ed Perlmutter, who joined the hearing as a non-committee member. CU President Mark Kennedy, CU Boulder Chancellor Phil DiStefano, and CU Law School Dean Jim Anaya provided welcome remarks. The group was joined by CU Regents Jack Kroll and Lesley Smith, Graduate School Dean Scott Adler, School of Education Dean Kathy Schultz, and College of Engineering and Applied Science Interim Dean Keith Molenaar for an opening discussion that featured remarks from Colorado Attorney General Phil Weiser.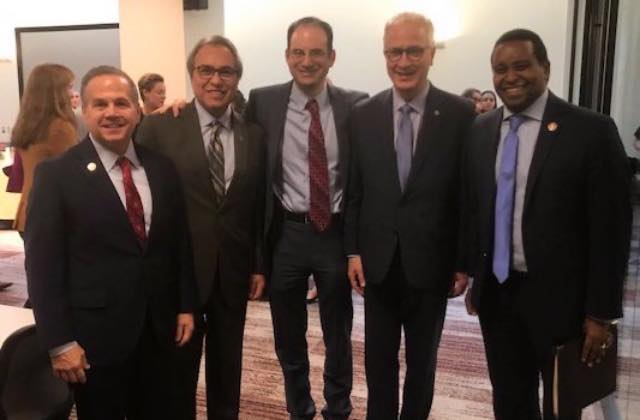 Office of Government Relations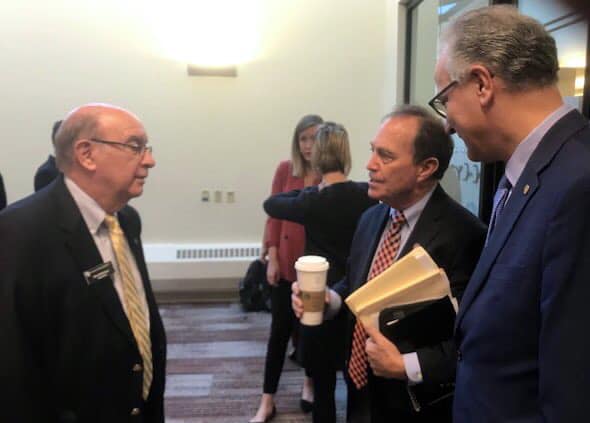 Office of Government Relations
Congressman Crow visits the CU School of Dental Medicine's Heroes Clinic
Congressman Jason Crow visited the CU Anschutz Medical Campus to learn more about the CU Heroes Clinic, located in the School of Dental Medicine on November 5. The clinic provides free and discounted care to qualified veterans. CU Anschutz Chancellor Don Elliman and School of Dental Medicine Dean Denise Kassebaum joined the Congressman for a discussion of the clinic's operations, a tour, and a chance to meet some of the veterans receiving care. Established in 2014 with the generous support of Delta Dental of Colorado, the clinic has since expanded its initial mission from serving student veterans in need of dental care to include veterans of every generation. All services are provided by senior dental students under the supervision of highly-qualified faculty and staff, many of whom are veterans themselves.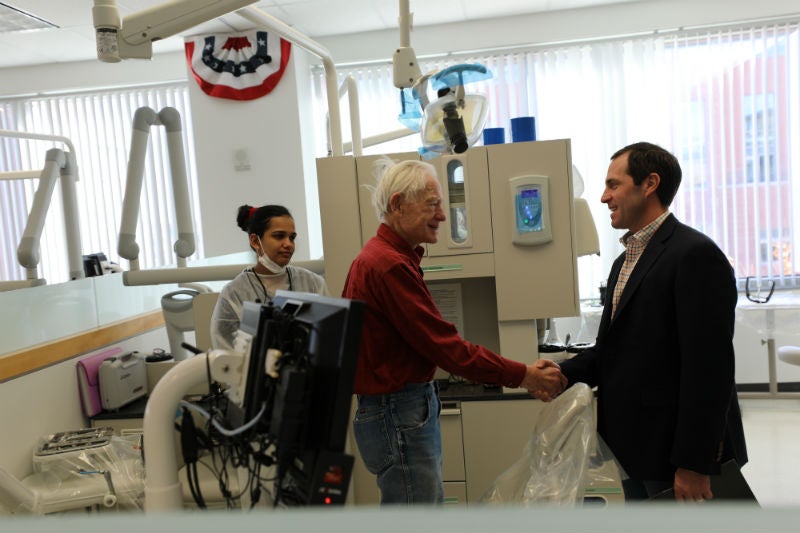 Office of Government Relations
State Legislators on Colorado Science Policy Summit Panel
Representatives Chris Hansen (D-Denver), Leslie Herod (D-Denver) and Dafna Michaelson Jenet (D-Commerce City) were panelists at the Colorado Science Policy Summit at CU Anschutz Medical Campus on October 3. Panel members discussed case studies of recent legislation. This event was the 3rd annual collaboration with Early Career Scientists from Project Bridge and the Office of Government Relations, providing an avenue for students to reach out to policy makers to talk about science and its importance to our country.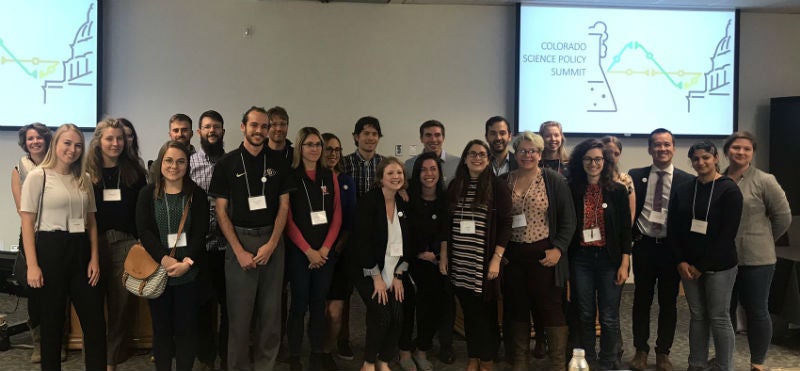 Congressional Staff at UCCS for Cyber Security and Resiliency Briefing
UCCS Chancellor Venkat Reddy, UCCS Senior Vice Chancellor of University Advancement and Development Martin Wood, Provost of UCCS Tom Christensen, and several other campus leaders hosted staff from both U.S. Senator Michael Bennet and U.S. Senator Cory Gardner's office to provide an update on UCCS' efforts in cybersecurity and resiliency. The conversation centered on existing research and workforce development, as well as potential partnerships in the Pikes Peak Region and across the State of Colorado.
Executive Director of Colorado Department of Higher Education Tours all Four CU Campuses
Angie Paccione, Executive Director of the Colorado Department of Higher Education (CDHE), toured all four University of Colorado campuses. Paccione visited University of Colorado Colorado Springs (UCCS) on December 12, CU Anschutz Medical campus on January 8, CU Denver on January 28, and CU Boulder on February 5. Paccione is touring all campuses in Colorado to learn more about each higher education institution in the state. The Department has established goals of attaining 66% credential attainment by 2025, as well as reducing the attainment gap in Colorado and increasing accessibility for underserved students. The goals are outlined in the CDHE Master Plan.
DoD Deputy Undersecretary of Defense Research and Engineering Lisa Porter at CU Boulder
CU Boulder hosted Deputy Under Secretary of Defense for Research and Engineering, Dr. Lisa Porter, for a roundtable discussion centered on the campus' National Security Initiative (NSI) and other Department of Defense-related topics on October 10. NSI Faculty Director Iain Boyd led the conversation with more than a dozen CU Boulder representatives, including Provost Russell Moore, where campus DoD-sponsored research and new partnerships were highlighted.