Ucker and Sparn Represent CU Boulder at Aerospace Exhibition in DC
Greg Ucker and Tom Sparn represented CU Boulder and the Laboratory for Atmospheric and Space Physics (LASP) at the Coalition for Aerospace and Science's (CAS) inaugural exhibition on Capitol Hill. Ucker and Sparn presented a poster on the CLARREO Pathfinder Mission, which is targeted for elimination in President Trump's FY18 budget request to Congress.
The June 17 event honored Representative John Culberson (R-TX), Chairman of the House Appropriations Subcommittee on Commerce, Justice, Science (CJS), in recognition of his longstanding support for NASA. Ucker and Sparn spoke directly with Chairman Culberson about CLARREO Pathfinder, as well as representatives from other congressional offices and NASA. The Coalition for Aerospace and Science is an alliance of industry, university, and science organizations united in support for robust and sustained federal support for NASA.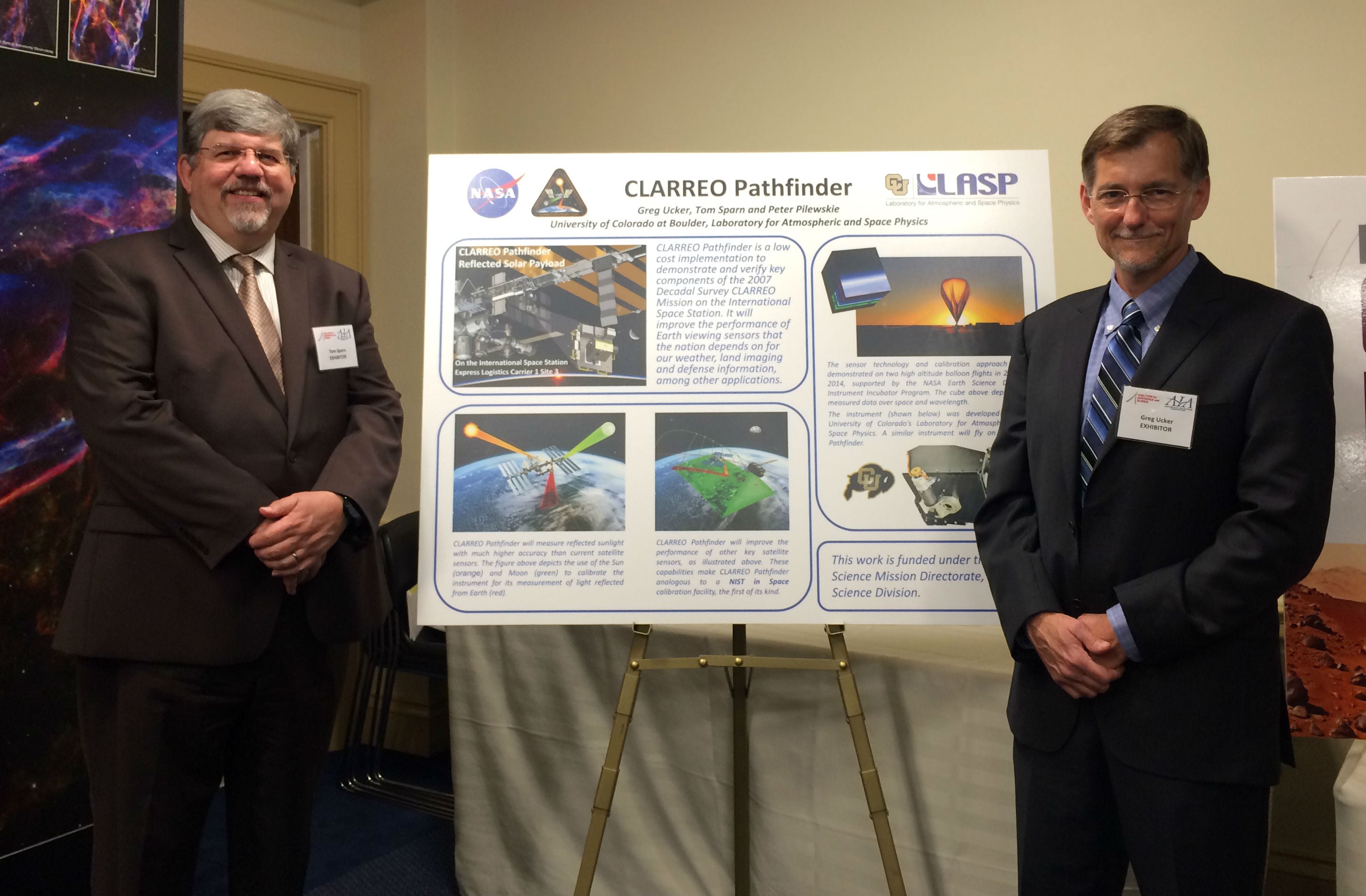 Office of Government Relations