Space Force Workforce Development Roundtable
Congressman Doug Lamborn convened a roundtable at the U.S. Air Force Academy in Colorado Springs to discuss national security workforce needs of the Department of Defense (DoD) in support of the U.S. Space Force and U.S. Space Command. Senior DoD, Space Force and Space Command officials joined the November 12 discussion, where Colorado academic and industry leaders highlighted the state's robust civil and national security space enterprise and workforce development efforts.
CU participants included UCCS Chancellor Venkat Reddy, UCCS College of Engineering and Applied Science Dean Don Rabern and CU Boulder's National Security Faculty Director Iain Boyd. Read more in Space News.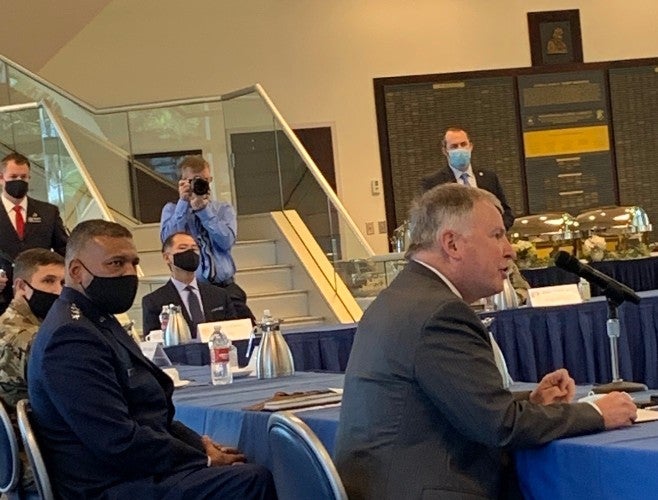 Office of Government Relations