Lieutenant Governor Dianne Primavera Visits CU Anschutz Medical Campus
Colorado Lieutenant Governor Dianne Primavera and Maj. Gen. Michael A. Loh, The Adjutant General who serves as the Executive Director of the Department of Military and Veterans Affairs and is a member of the Governor's Cabinet, visited the Marcus Institute for Brain Health (MIBH) at the CU Anschutz Medical Campus on August 1. CU President Mark Kennedy, his wife Debbie, CU Public Relations staff and MIBH leadership were on hand to welcome the group to the facility.
The MIBH, under the leadership of Executive Director James Kelly, MD, is a program that evaluates and treats veterans with persistent Traumatic Brain Injury (TBI) symptoms. Lt. Gov Primavera and General Loh were briefed on how the institute treats veterans and the potential for MIBH to provide assistance to some of the thousands of Colorado Army and Air National Guard service members who have been deployed post 9-11. The group then toured the MIBH, which included a stop to one of the duplexes being renovated on Colonel's Row, a historical landmark on the campus. This duplex will lodge veterans during their evaluation and treatment at MIBH.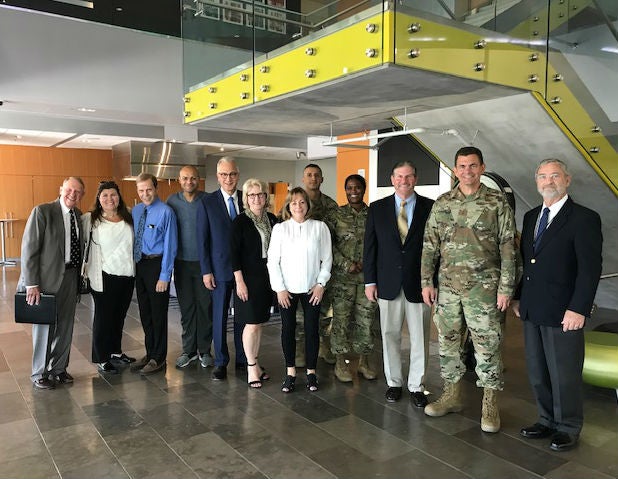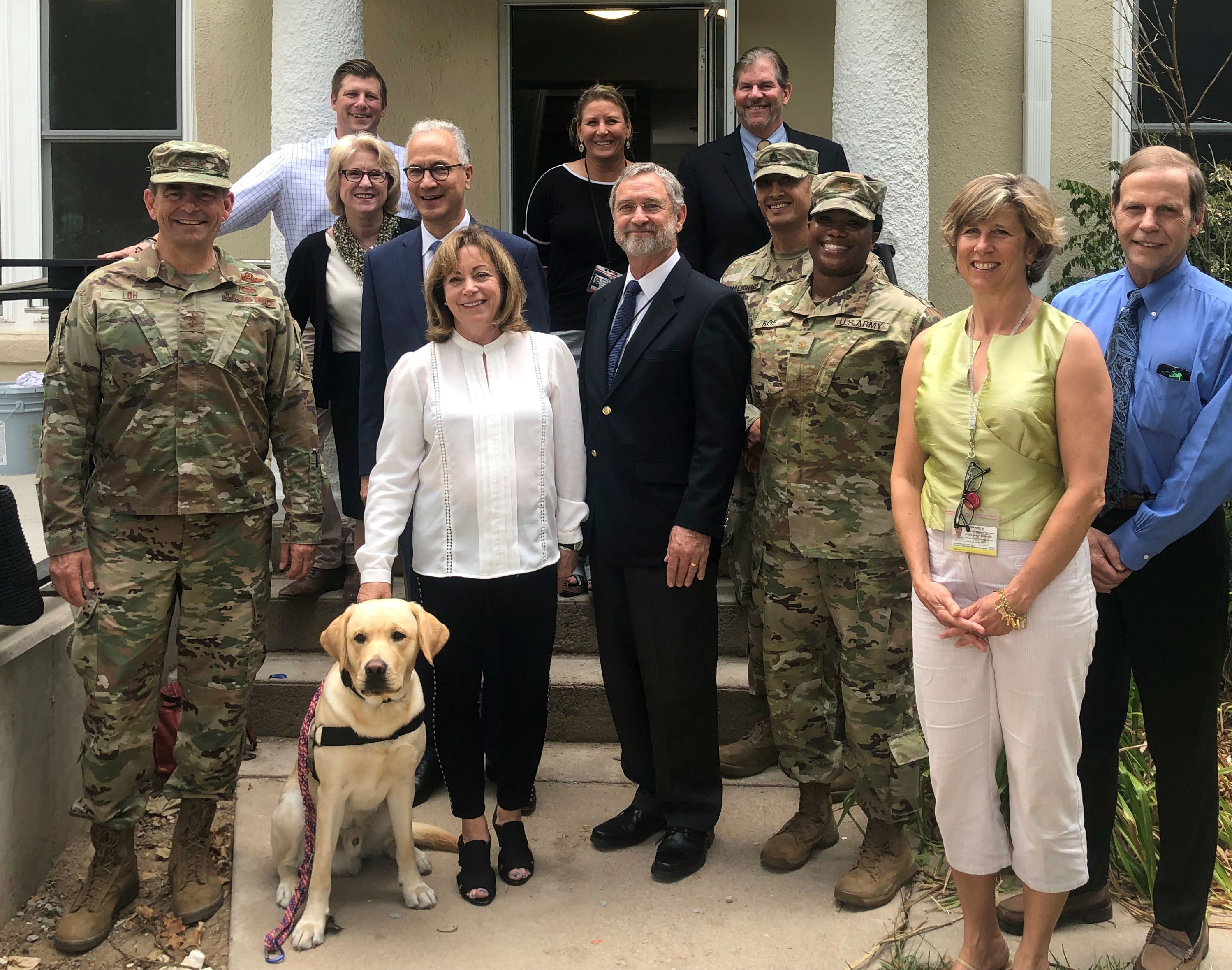 Office of Government Relations