CU Boulder IBS Director Advocates for Social and Behavioral Science Research
The Consortium of Social Science Associations (COSSA) recognized Senator Cory Gardner with the organization's 2017 Distinguished Service Award for his work with Senator Gary Peters (D-MI) in passing the American Innovation and Competitiveness Act (AICA) - legislation passed in December. This bill reauthorized the policies governing the National Science Foundation (NSF), the National Institute of Science and Technology (NIST) and federal programs on innovation, manufacturing and STEM education.
Myron Gutmann, Director of CU Boulder's Institute of Behavioral Science (IBS), helped present the award to Senator Gardner at a March ceremony on Capitol Hill. Gutmann previously served in COSSA's leadership and is a former director of NSF's Directorate for the Social, Behavioral and Economic Sciences. While in DC, Gutmann also attended COSSA's annual meeting and met with the Colorado delegation to advocate for support for social and behavioral science research.
Read more about the COSSA award here.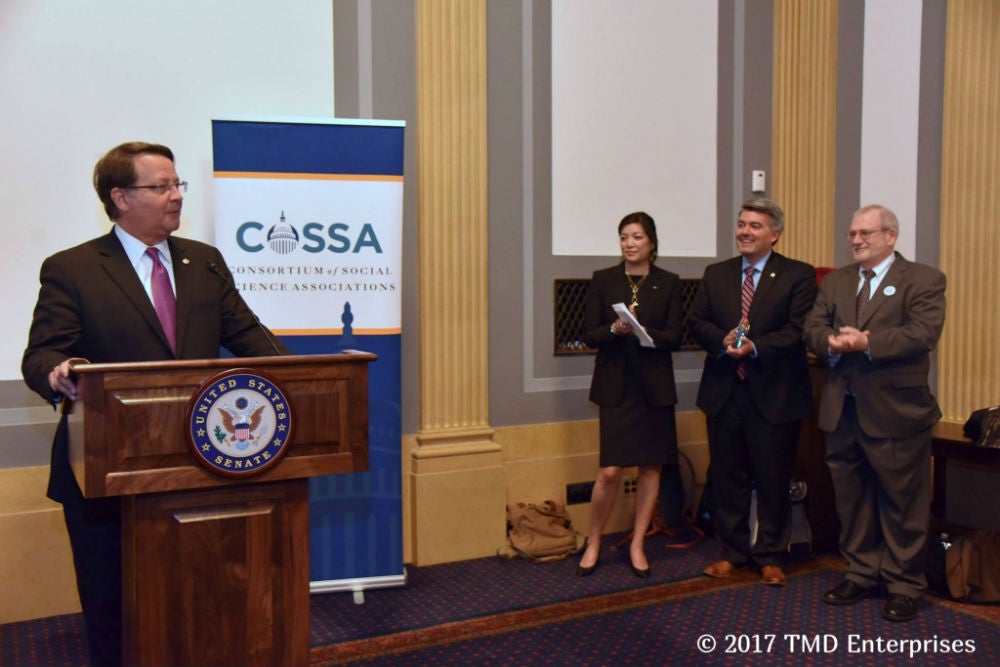 Consortium of Social Science Associations (COSSA)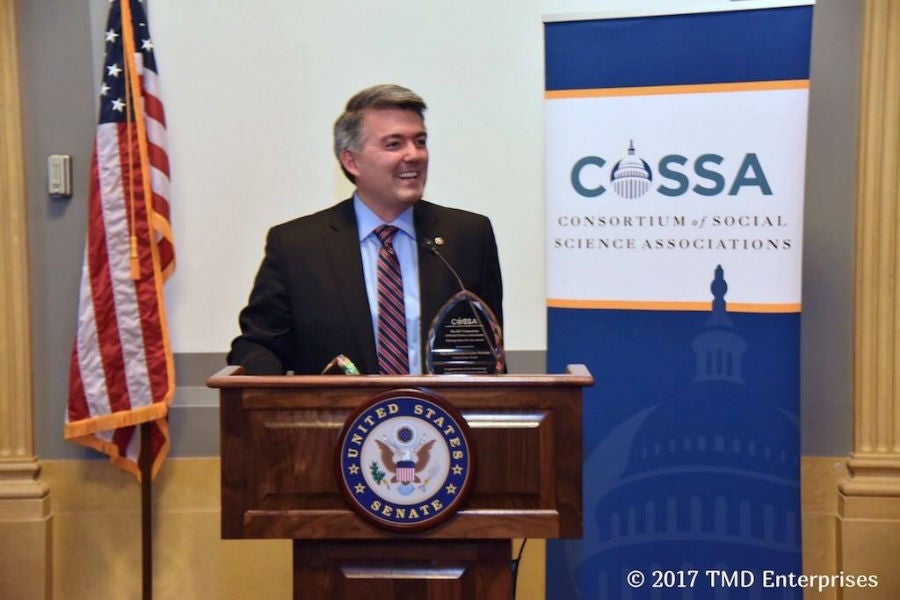 Consortium of Social Science Associations (COSSA)