CU Anschutz Medical Campus Announces Landmark Gift to Transform Veterans Care
Congressman Michael Coffman visited the CU Anschutz Medical Campus for the announcement of a $38 million philanthropic commitment by the Marcus Foundation, which was established by Bernard Marcus, retired co-founder of The Home Depot. This extraordinary gift will make possible a one-of-a-kind traumatic brain injury (TBI) institute that promises to transform health care for military veterans throughout Colorado and the Rocky Mountain region.
In addition, the Cohen Veterans Network – in a partnership totaling $9.8 million – will work with CU Anschutz Medical Campus to build a mental health clinic to serve veteran and military families in greater Denver with free, or low-cost, personalized care and integrated case management support. Founded by hedge fund manager and Connecticut philanthropist Steven A. Cohen, the Cohen Veterans Network is creating 25 Steven A. Cohen Military Family Clinics throughout the U.S. over a five-year period. Clients, veterans and family members will be treated by network-trained clinicians and will receive referrals to additional services at the CU Anschutz Medical Campus and in metro Denver.
The Marcus Institute for Brain Health (MIBH), located at the CU Anschutz Health and Wellness Center, will serve military veterans with TBI and related psychological health conditions. It will open its doors to patients this summer. James Kelly, MD, will join as its executive director. Dr. Kelly led the National Intrepid Center of Excellence (NICoE) at the Walter Reed National Military Medical Center for seven years. NICoE has successfully treated more than 1,300 active-duty servicemen and women suffering from TBI and psychological health conditions.
The Marcus Institute for Brain Health and the Steven A. Cohen Military Family Clinic will join a growing number of programs at CU Anschutz Medical Campus that provide services and research related to veterans care. Those include a dental clinic, service dog program, housing for veterans and families undergoing treatment, and mental and behavioral health services. The Steven A. Cohen Military Family Clinic is scheduled to open in the coming months near the CU Anschutz Medical Campus in Aurora. The clinic's primary focus will be serving post-9/11 veterans whose period of service included Operation Iraqi Freedom, Operation Enduring Freedom and Operation New Dawn. Veterans and their families will be treated for issues including post-traumatic stress, depression, anxiety, adjustment issues, anger, grief and loss, transition challenges, children's behavioral health and related concerns. Pre-9/11 veterans will be considered based on availability of service.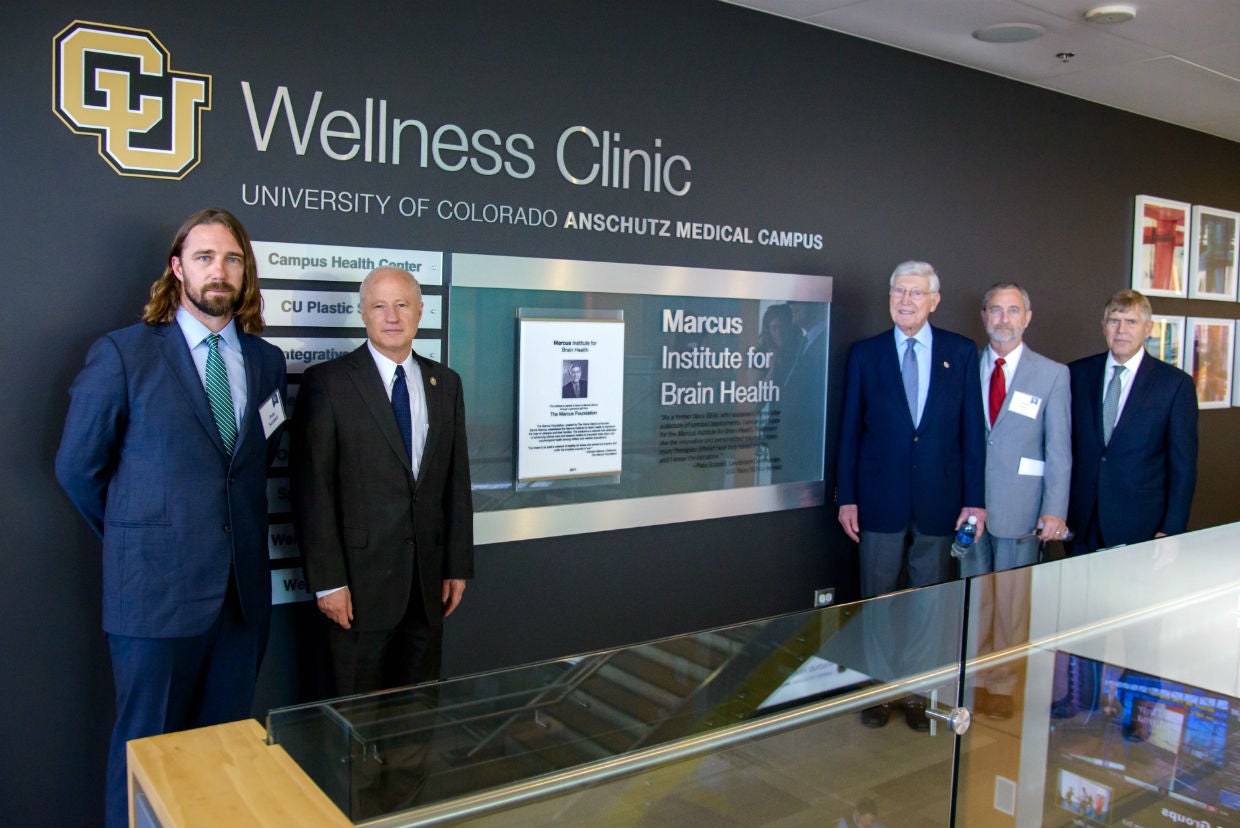 Brie Aguila, Office of Advancement, CU Anschutz Medical Campus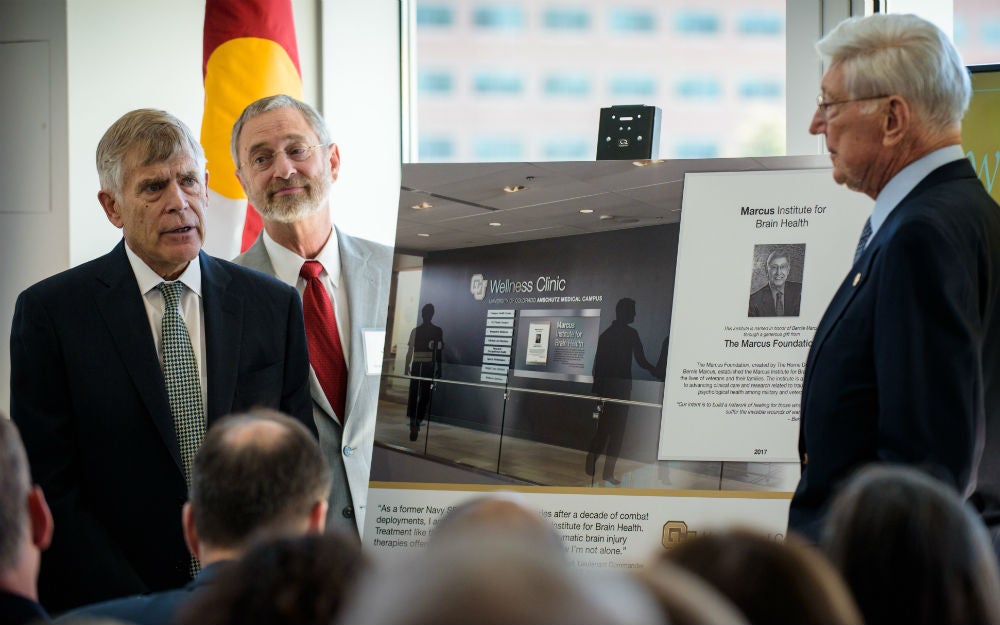 Brie Aguila, Office of Advancement, CU Anschutz Medical Campus