Colorado Capital Conference 2018
The 2018 Colorado Capital Conference was held in Washington, DC June 12-14. UCCS Chancellor Venkat Reddy served as the host for the University of Colorado along with Tim Foster, President of Colorado Mesa University. This year there was a third university partner, Colorado State University, hosted by President Tony Frank. U.S. Senators Cory Gardner (R-CO) and Michael Bennet (D-CO) collaborated with the universities in the annual bipartisan event.
106 participants heard from a number of outstanding speakers on a number of topics related to public policy and governance. Speakers included Matt Bai, from Yahoo! News; Senator Lindsey Graham (R-SC); Senator Doug Jones (D-AL); Senate Minority Leader Chuck Schumer (D-NY); Congresswoman Cheri Bustos (D-IL); and crowd favorite, American Political Consultant, Frank Luntz. Participants attended a lecture at the United States Supreme Court and also participated in a guided tour of the National Memorials.
The Colorado Capital Conference is an annual event. Learn more about past conferences here. If you are interested in attending a future Colorado Capital Conference, please contact Connie Johnson (connie.johnson@cu.edu) for more information.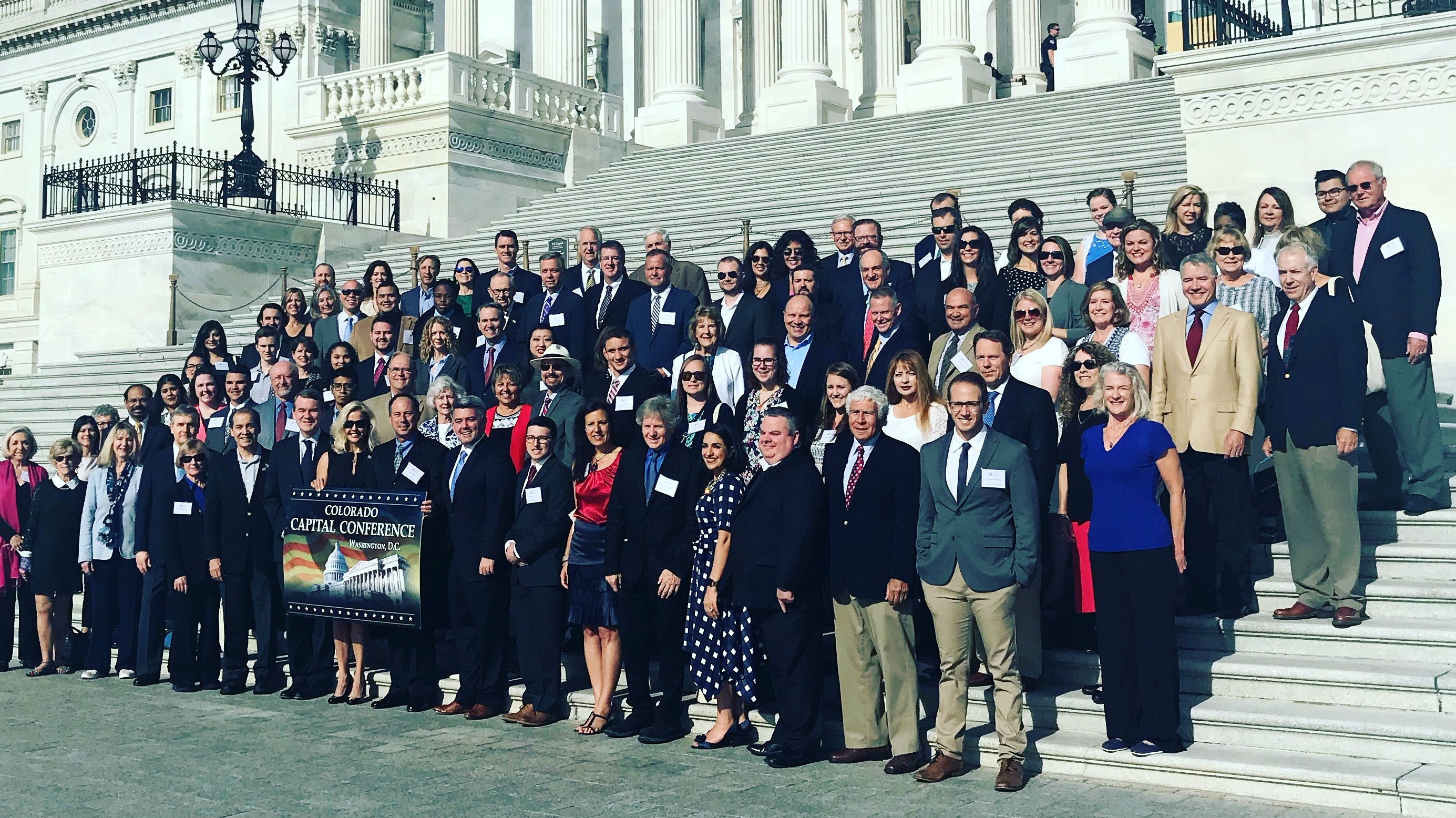 Office of Government Relations