April 10, 2018
Seven years of Boots to Suits
Local partnerships provide student veterans with mentorships, career assistance
Community, Education, Healing, Progress

Boots to Suits at CU Denver caught Aurora Antonio's eye because it offers veterans a nice suit to set them up for success, she said. But she soon realized the program reaches far beyond business attire.
"Boots to Suits had partnered me with a mentor within my career field back in October 2017. Over that course of time, Mark Faul, vice president of Whiting-Turner, has guided me and discussed the future that I want to shape," Antonio said. "Not only has he been a great mentor but has also boosted my confidence within the job search, teaching me that interviews and networking do not have to be an intimidating process but that I too can get my values across to see if the employer is a right match for me as much as I am a right match for their company.
"With that in mind I went to my first job fair in February and have received four interviews thus far."
Stephanie Espinoza's experience led her from a mentorship to a career.
"I was paired up with my mentor, Bob Armstrong who is a vice president with MWH Global," Espinoza said. "He took me to his office on our third meeting and I got to meet his group. A few of the engineers jokingly asked when I would be starting. Well just a couple months later Bob called me during fall break. He said there was an immediate opening at his office and he would like me to come in and speak with the hiring manager and with the rest of the team.
"I am now working at MWH Global, now a part of Stantec, part time until I graduate in May and then I will be moved to full time."
These veterans are benefiting from the innovative Boots to Suits program at the University of Colorado Denver, which is entering its seventh year in assisting veterans in their transition from the military to the classroom and from the classroom to the workforce. The program, through Veteran & Military Student Services, helps veteran students achieve their academic and career goals through peer-to-peer mentoring, mental wellness support, tutoring, scholarships and professional development.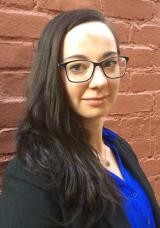 The targeted program, which works with the
Denver Metro Chamber of Commerce
and other partners to pair veterans with mentees, has emboldened more than 50 veterans in cohorts over the past three years alone – there are 21 participants currently, said
Stephani Loxton
, transition and support coordinator at CU Denver's Veteran and Military Student Services.
"The most important aspect of this program is the partnerships, support and collaboration that we have between Denver Metro Chamber of Commerce, the CU Denver Career Center, and other campus resources that give our students the skill sets and opportunities that help them thrive," Loxton said.
The Boots to Suits program, which is now also offered at CU Boulder and CU Colorado Springs, is a community collaborative with diverse partners – the chamber provided 11 mentors in 2016-17 school year and 18 mentors in 2017-18 school year – such as Denver Health, Fidelity Investments, Lockheed Martin, Martin/Martin Inc.​ and MillerCoors.
The chamber is celebrating the program's seventh anniversary on April 18.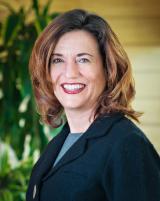 "We are committed to putting our veterans to work in really good jobs. Boots to Suits provides the support to ensure that," said Denver Metro Chamber of Commerce President and CEO
Kelly Brough
. "We could not do this work without the support of our member businesses and the invaluable resources they provide, from mentorship to job opportunities for veterans."
Donate​ Loxton noted the program is donor funded, and incorporates other services that help CU students succeed, such as tutoring, a computer lounge, mental health referrals, and the Professional Development Program.
Throughout its seven years, the program has positively assisted the lives of about 100 veterans, and those of their families. And participants such as Antonio and Espinoza said they have a great deal more to look forward to.
"I am still in the Boots to Suits program where we continue to develop long life leadership skills that I think will not only benefit my professional career but also my personal life," Antonio said. "A task at hand from the program is to identify our strengths and weaknesses and apply those skills to our goals, passions, relationships, and careers."
"I never imagined that I would have a job lined up before I even graduated," Espinoza said. "I would have never met Bob and had this opportunity without the Boots to Suits Program."
Espinoza graduated in spring 2017; Antonio will graduate in May.
Those who would like to get involved as mentors, participate in our Advisory Council or have other ways they wish to support can contact us at VMSS@ucdenver.edu