April 11, 2016
Rethinking battery power
With the help of CU Tech Transfer Office, Colorado innovation thrives
Startup veteran Doug Campbell envisions batteries that last longer and operate more safely. Together with co-founders Professors Conrad Stoldt and Sehee Lee, principal scientists at Solid Power who also teach at CU-Boulder, the company's mission is to redefine the liquid battery with solid-state technology.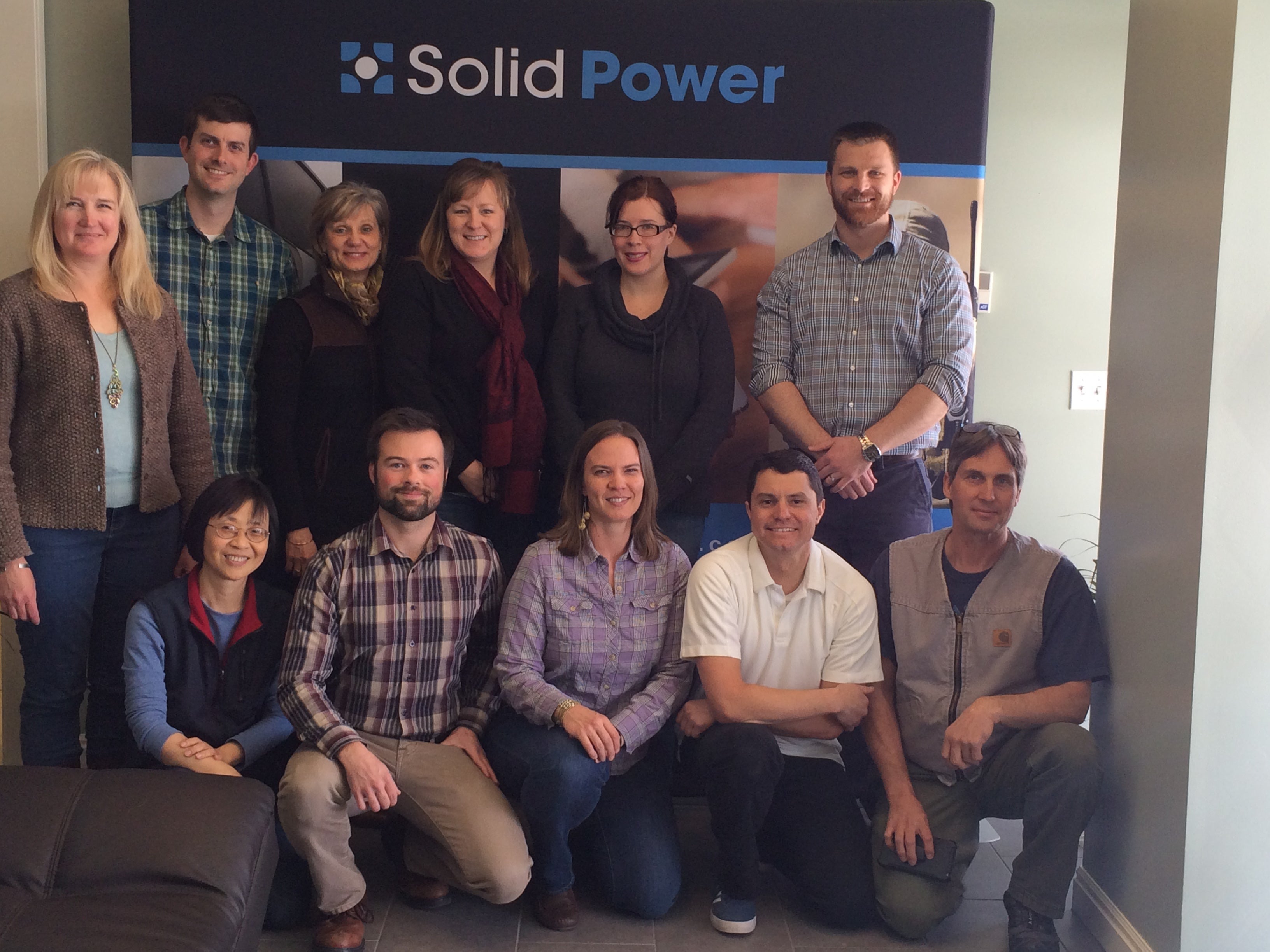 Photo provided by: Solid Power
With a bourgeoning interest in solid-state technology across industries, the functional and economic benefits of the "beyond lithium ion" category are easy to understand. Solid-state batteries offer a longer run-time per charge than existing batteries, and have no liquid components. This, Stoldt said, "opens up the design space in terms of new chemistries."
Unlike conventional batteries, solid-state-based technology involves no volatile or flammable materials. That means a much lower risk of fire. And Solid Power technology takes it one step further than delivering safer performance. In terms of manufacturability, they can make batteries using techniques that are compatible with existing lithium ion technology. The company sees that as the main differentiator from other solid-state companies, which has "driven lots of interest from the big players" according to CEO Doug Campbell.
Through the support of the CU Tech Transfer office, Solid Power's dream of changing the way we charge portable and stationary devices is becoming a reality. Back in 2010, the office funded a proof-of-concept grant to help Stoldt and Lee further their research efforts in solid-state energy storage. This grant was critical in providing the University of Colorado faculty members with the backing necessary to transform an early stage battery technology patent into a viable business. During that time, they found and partnered with early stage tech expert and now company CEO Campbell.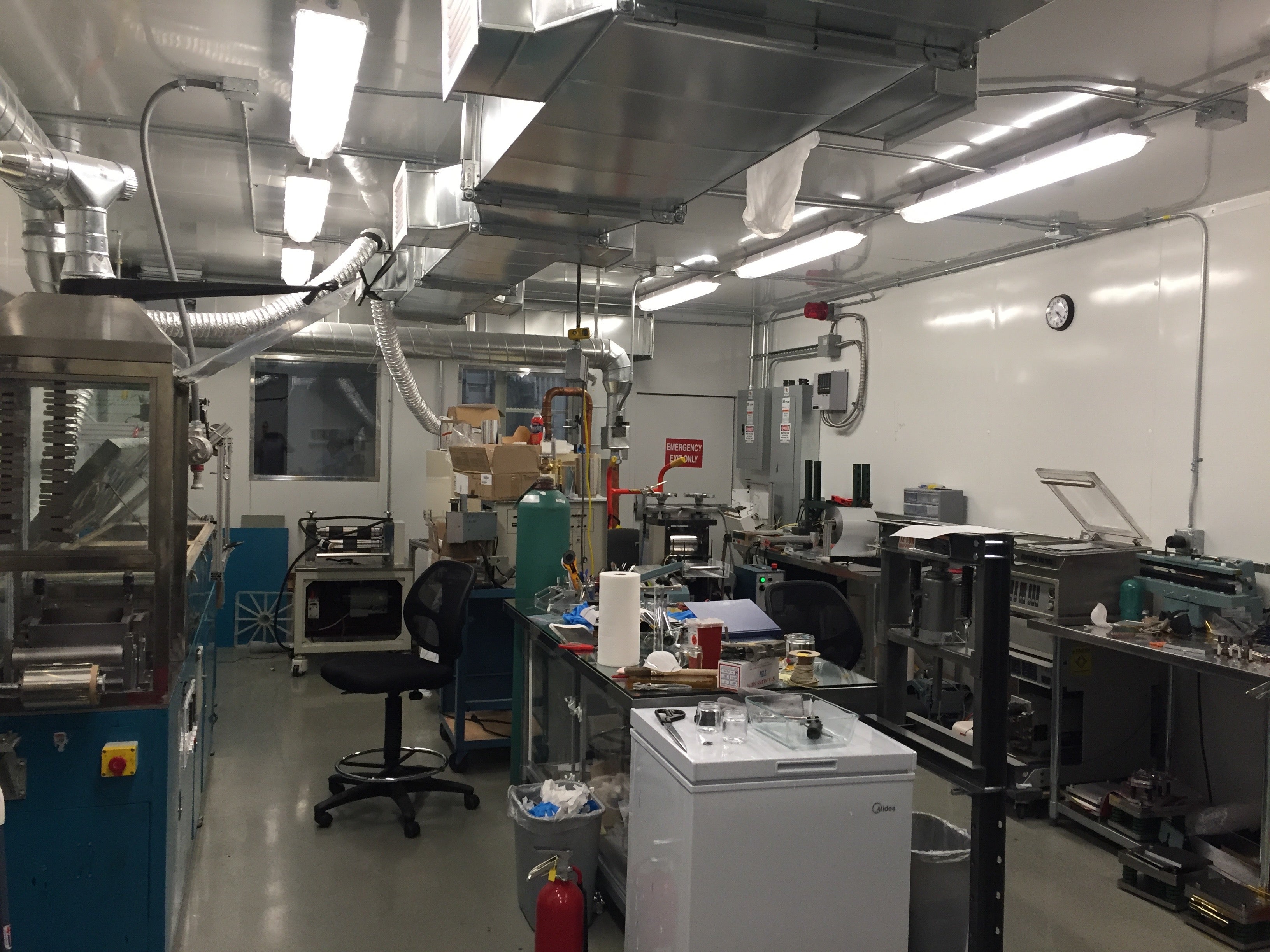 Photo provided by: Solid Power
A spin-off from CU Boulder, Solid Power was officially formed in 2012. Based in a 7,000 square-foot, state-of-the-art facility in Louisville, Colorado, the company currently employs 20 researchers and engineers. Campbell sees "growing interest in solid power and solid-state batteries, especially in the auto industry." This has created an optimistic outlook for a startup on a trajectory to change the dynamic of battery power for the better.
With an additional equity investment expected in the next 12-18 months, the team is projecting that their technology will be utilized in products within the next five years. In the near term, there are plans to work with aerospace, military, and oil and gas companies. Then, they'll focus on the opportunities for solid-state batteries in electric cars as that market expands. Like some of their peer companies, which have recently been acquired by established global manufacturers such as Dyson and Bosch, Solid Power aims to play a transformative role in creating safer, more cost-efficient power for products.
The fact they are one of only two solid-state battery producers in the state of Colorado is something they view as a positive. With the Boulder-Denver area such a hotbed for tech startups, they're planning to use their entrepreneurial attitude to better the world with next-generation rechargeable batteries that will transform everything—from the phone in your hand to the car you drive to the planes flying above.