February 1, 2018
CU at the Winter Olympics
Keep your eyes out for university-affiliated athletes in Korea
Community, Education, Innovation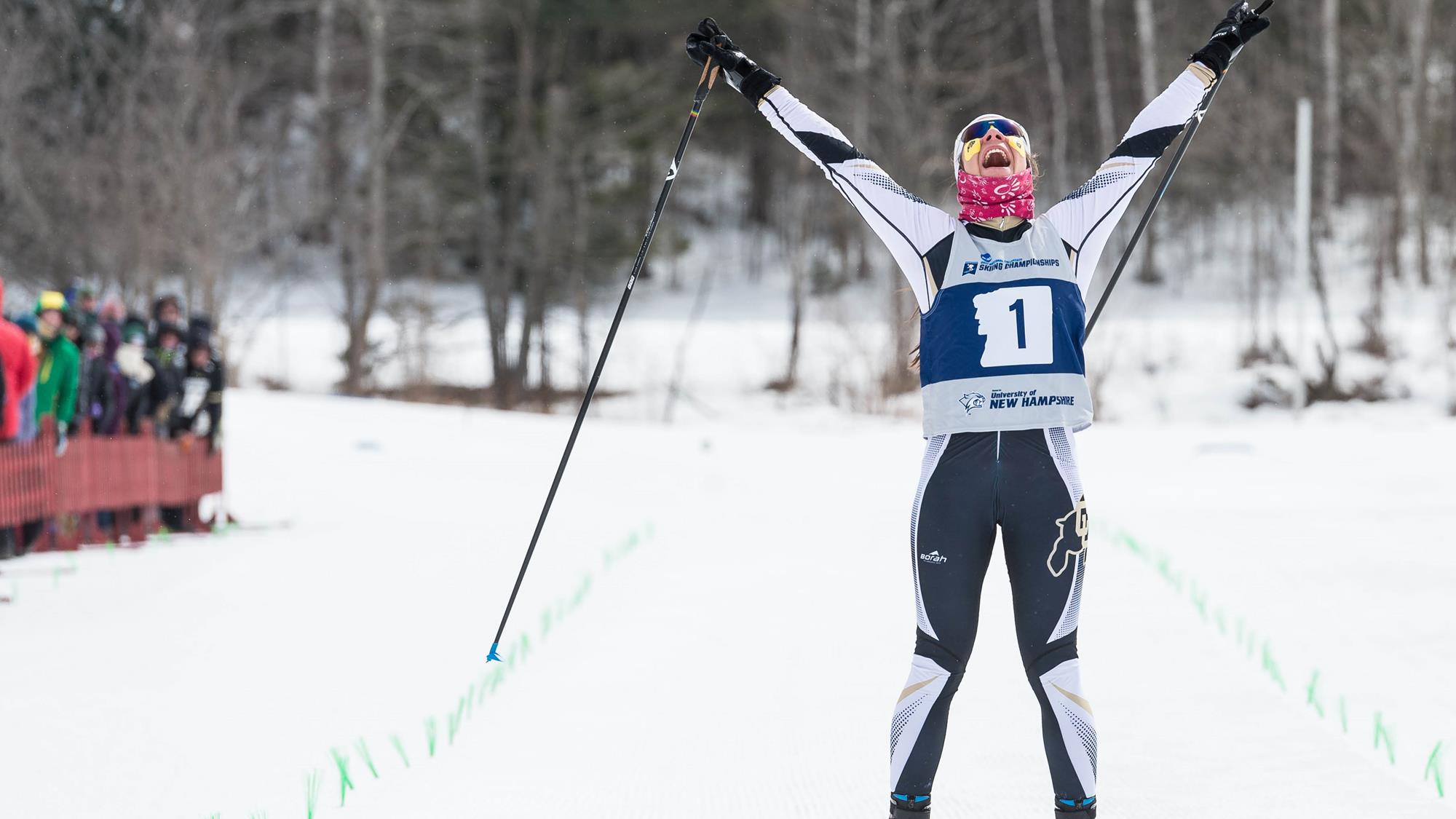 The PyeongChang 2018 Olympic Winter Games begin Feb. 9 and continue through Feb. 25, and the University of Colorado will once again be represented through CU student athletes and alumni.
Petra Hyncicova, the defending NCAA Champion in both the classic and freestyle disciplines, was named to the 2018 Czech Republic Olympic team in the Nordic skiing. Hyncicova, a senior at CU Boulder, became the 15th woman to sweep the cross country races at the NCAA Championships, winning the freestyle and classical national titles in 2017. She was named the 2017 national women's Nordic skier of the year.
CU Boulder marketing student Casey Andringa will be competing in the moguls event in the freestyle skiing category. He is originally from Milwaukee, but now calls Boulder his hometown, and is a member of the Vail Ski Club.
CU Colorado Springs student Mirai Nagasu will represent the United States in the ladies singles event for figure skating. She is making her second appearance at the Olympics after a fourth-place finish in the 2010 games in Vancouver, British Columbia.
CU Boulder alumni are represented as well. Joanne Reid, whose uncle is five-time 1980 Olympic speed skating champion Eric Heiden, was named to the women's biathlon team. Hyncicova and Reid are the 35th and 36th CU ski team member to make it to the Olympics. Reid earned her bachelor's in Applied Mathematics in 2013 and an M.S. in engineering in 2017.
Kendall Wesenberg, a 2012 graduate of the Leeds School of Business, will be competing in the skeleton. Wesenberg, from Modesto, Calif., became first American woman to win European Cup during 2014-15 season.
Brian Hansen, who attended CU Boulder for two years, is competing in the long track speed skating competition at the Olympics. From Glenview, Calif., Hansen won a silver medal in men's team pursuit in the 2010 Winter Games.